Are Poor Kids Really Behind by 30 Million Words? A Debate Rages as New Research Questions One of Early Childhood's Premier Studies — and Researchers Say It's More Complicated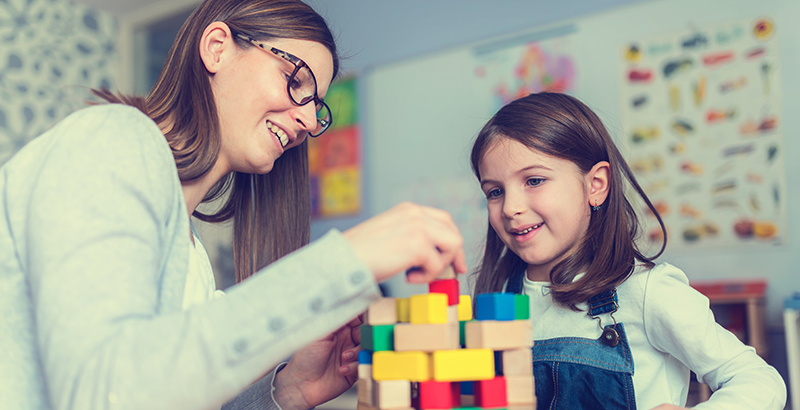 When researchers Betty Hart and Todd Risley published a book in 1995 that found a 30 million–word gap between the children of wealthy and poor families, they probably couldn't have fathomed how drastically their work would affect education policy, from bolstering Head Start programs to the Clinton Foundation's Too Small to Fail Initiative that encouraged parents to talk to their kids.
But was the gap really as large as 30 million words, and should their research have had such an impact?
A new study published last month calls itself a failed replication of Hart and Risley's work, driving a debate among early-childhood scholars, linguists, and policy wonks about the merits of both the old and new research, and whether either should have an impact on something so personal: how much parents talk to their children.
The new research, by scholars Douglas Sperry, Linda Sperry, and Peggy Miller, recorded conversations between children and family members of poor and working-class families and concluded there wasn't a significant difference in the vocabularies of these different social classes. But this finding in itself didn't necessarily debunk Hart and Risley's work, some researchers said, because the original research from 1995 analyzed the vocabularies between poor and wealthy families.
Five different researchers penned a blog post in Brookings, hammering at flaws in the new study: "The new paper by Sperry and colleagues is already being used to fuel a discussion that the socioeconomic-status-related word gap has been greatly exaggerated. This is a shame," they wrote.
Still, the 1995 30 million–word-gap study has been criticized before. For 2½ years, Hart and Risley visited poor and wealthy families in person each month to catalog the vocabulary spoken to children, a method that some argue might have caused poorer families to clam up while spurring wealthier families to show off their vocabularies. Additionally, the sample size was very small — only 42 families were studied, and of those, the wealthy families were mostly white, while the poor families were mostly black.
Other research, like a 2017 study published in the American Journal of Speech-Language Pathology, attempted a similar experiment but found that the word gap was closer to 4 million rather than 30 million.
Beyond poking holes in the 30 million number, some scholars have argued that the outcome of labeling this research as a "word gap" has driven biased ideology that says poor families of color aren't educating their children the way wealthier, white Americans think they should. And, they say, it blames these families for their poverty.
"It amounts to looking victims of generations of racial oppression straight in the eyes and saying, 'Let them eat words,' " University of Pennsylvania assistant professor Nelson Flores wrote. "It also absolves the broader society from addressing the structural racism that lies at the root of the marginalization of low-income communities of color."
Some researchers have said that although the original research hasn't been debunked, there has always been a problem with allowing the word-gap study to drive education policy.
In a blog post, University of Virginia professor Daniel Willingham pointed out five other studies that supported the link between family socioeconomic status and child vocabulary count, but he added that this didn't mean word count was the sole driver of academic disparities between students of different income backgrounds. Instead, he said, variables like type of speech, gestures, or conversation might be more important, but researchers don't know enough.
"So, all in all, I don't think this failure to replicate overturns Hart & Risley, coming as it does in the face of several successful replications…" he wrote. "But thinking that there's pretty good evidence for the association is not at all the same as thinking it ought to influence policy. There are two issues here."
Get stories like these delivered straight to your inbox. Sign up for The 74 Newsletter