Appraisal: As Louisiana School Chief, John White Has Been an Extraordinary Leader for Teachers, Students and Educational Excellence. His Legacy Will Last Far Into the Future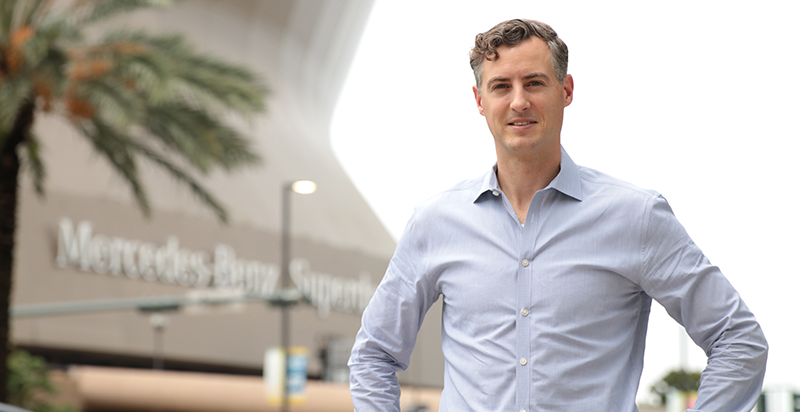 After eight years as Louisiana superintendent of education, John White announced this week that he will step down in March. Since John took the helm in 2012, the state has seen noteworthy increases in student learning across the board. Last year, Louisiana's graduation rate, college and career credential attainment, and state scholarship eligibility levels all set record highs, while the African-American graduation rate surpassed the national average for the first time.
But reducing John's impact to those quantifiable outcomes, as impressive as they are, would be a disservice. He'd be the first to tell you that what he finds inspiring are not the statistics but the potential of the thousands of individual students they represent; that a successful education is defined not by numbers but by the creation of opportunities for each and every child who walks through the classroom door.
That rich vision of education guided John's entire tenure as state superintendent. Everything he did was fundamentally motivated by his fierce determination to improve children's lives. Of course, this clear-eyed commitment to principles alone is not what makes his leadership so special. At the organization I lead, Chiefs for Change, which John helped to found, we're constantly working to seek out and develop leaders who can help an entire state or community lift outcomes. Given the results in Louisiana, it's worth taking a close look at what John and his team did, and how they did it.
What makes John an especially effective leader is that his clarity and drive are matched by his humility and inclusiveness — he is not merely willing but eager to have diverse perspectives at the table. And he understands that teachers are invaluable sources of wisdom and critical agents of progress.
This was evident from his first year on the job, when he convened a small group of teachers to advise him in his new post on what they felt would work best for kids. From the synergy of John's advisory group grew an annual convening of Louisiana teachers representing almost every school in the state. The Teacher Leader Summit now attracts more than 6,000 educators a year.
When reflecting on how the state's education system has changed during his tenure, John said: "The most promising thing that has happened here is that teachers are embracing change, teachers are owning change, and teachers are the ones who are pulling the change." As state superintendent, he brought the power of teachers' voices to Baton Rouge.
That's just one small window into the lasting and transformative impact John has had on the education system. He launched Louisiana Believes, an ambitious road map to ensure that every child is on track to a college degree or a professional career — and students have made significant strides. He has also mentored talented and diverse education leaders whom he allowed to develop and drive major initiatives, including the state's efforts to improve postsecondary success and to expand high-quality early childhood education. Louisiana's successful strategy remains in good hands.
This, perhaps, is what makes John's legacy unique. He has not only opened doors for today's students; he has created the foundation to sustain that progress for generations. His tireless work to advance education in Louisiana will empower countless young people to fulfill their potential — to attend college, build careers and live lives that might otherwise have been out of reach. The state and the nation will benefit from his leadership for years to come.
Mike Magee is CEO of Chiefs for Change, a bipartisan network of state and district education chiefs. 
Get stories like these delivered straight to your inbox. Sign up for The 74 Newsletter