Apple's Mysterious High School Announcement: 4 Education Tools the Tech Company Seems Poised to Announce Tuesday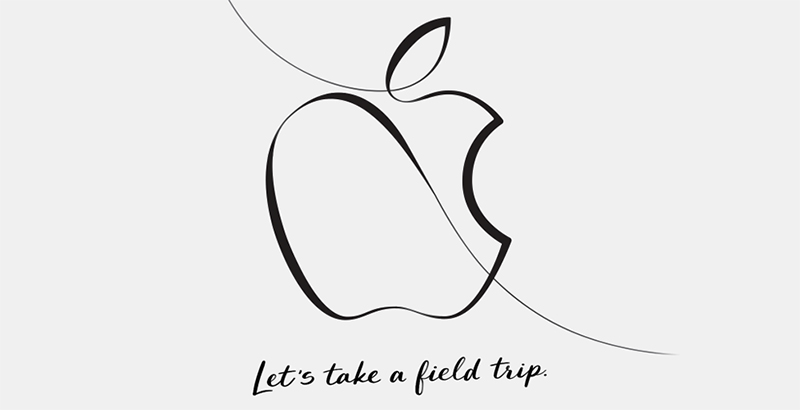 When Apple pulls the secrecy veil off its March 27 keynote event at a high school in Chicago, we'll see what type of educational focus the brand has in mind for 2018 and beyond. Until then, though, we're left to speculate.
In invites to media, Apple wrote, "Let's take a field trip" for an education-focused event at Lane Tech College Prep High School in Chicago. The phrase "join us to hear creative new ideas for teachers and students" and a script "a," likely drawn with an Apple Pencil, were the only other clues as to what the tech giant has in store for the education world come Tuesday morning.
But as with any Apple event — almost always cloaked in vagueness to get folks talking beforehand — there's no shortage of guesses as to what the big reveal will be, everything from upgrades to coding apps to evolutions in products and even fresh takes on pricing.
Apple hasn't staged an education-focused event since it released iBooks 2 in New York City in January 2012. The last Apple keynote, delivered in September on the Apple campus in Cupertino, California, introduced the world to Apple Watch, Apple TV and three iPhones (the 8, 8 Plus, and X). But the timing and location of CEO Tim Cook's announcement in the Windy City next week hint at something different this time.
In December, Apple announced a partnership with the City of Chicago to bring its Everyone Can Code effort to 500,000 students. The program, part of an effort to enhance coding skills from kindergarten through college, helps students build mobile apps without the need of a coding background. Pair that with the Swift Playgrounds app for iPad, also a no-background-required coding tool, and Apple's focus on expanding coding in education comes to the forefront.
Hosting a keynote in Chicago just three months after that announcement likely isn't a coincidence. Here are some educated guesses as to what that announcement will be:
With an updated iOS 11.3 expected soon, the rumored ClassKit may offer a way for teachers — and students — to make educational apps. Apple hasn't shared much on the potential, so March 27 appears as likely a time as any for us to learn more about what ClassKit is really all about.
On the product side, a more cost-effective MacBook Air could compete with Google's Chromebook, already a popular in-class option for schools. Online reports call for a 13.3-inch retina display device at roughly $800 to $900.
Then comes the iPad discussion. Apple offered up its most cost-effective iPad options roughly a year ago with a lower-priced 9.7-inch tablet at $329. An even cheaper model would help schools and students get the iPad further into education.
Of course, if the invite itself, with its stylized logo, gives off the clues, so there is the potential for an Apple Pencil 2. With the current price tag of $100, however, any new release of the Pencil may need to make a drastic price change to have appeal inside schools.
Support The 74's year-end campaign. Make a tax-exempt donation now.