Appellate Court Backs Wisconsin Transgender Student, Cites Federal Ed Law on Gender Bias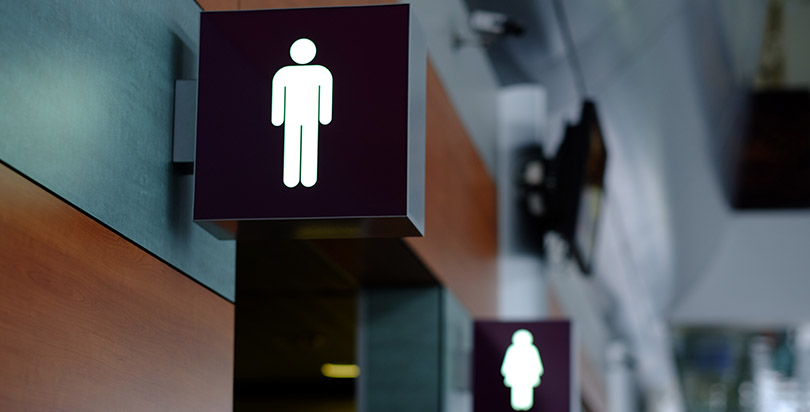 A transgender male student can use the boys bathroom at his high school in Kenosha, Wisconsin, a federal appeals court ruled Tuesday.
The United States Court of Appeals for the 7th Circuit upheld an injunction from a district court, arguing that the Kenosha Unified School District's decision to forbid Ashton Whitaker, 17, from using the boys bathroom at Tremper High School was unconstitutional.
Whitaker, who was born female but identifies as male, sued last year after administrators denied his request to use boys bathrooms instead of a gender-neutral restroom that was far from most of his classes.
Sitting in Chicago, a unanimous three-judge panel ruled that the Kenosha district's actions violated Title IX of the Education Amendments of 1972, which prohibits sex discrimination in federally funded schools, as well as the U.S. Constitution's equal-protection clause.
Reuters reported it was the first time an appellate court ruled that Title IX protections apply to transgender students.
"A policy that requires an individual to use a bathroom that does not conform with his or her gender identity punishes that individual for his or her gender non‐conformance, which in turn violates Title IX," the court said.
Kenosha Unified's attorney, Ronald Stadler, told Education Week that the district is still deciding whether to seek a rehearing of the panel's decision before the full 7th Circuit or appeal to the Supreme Court.
Read the court's ruling here.
More on transgender students' rights from The 74:
Facing Pressure From Conservatives, Texas Again Looks to Ban Transgender Bathroom Use
Must-See: Hundreds of NYC Students Rallied Thursday at Stonewall in Support of Transgender Classmates
Supreme Court Sends Transgender Case Back to Lower Court; Gavin Grimm Vows to Continue His Fight
Obama-Era Protections for Transgender Students to Be Revoked, Gavin Grimm Supreme Court Case at Risk
After Reported Opposition, DeVos Defends Ending Transgender Protections to Friendly CPAC Crowd
SCOTUS to Hear Virginia Transgender Case With Big Implications for Ed Policy and Beyond
---
---
Get stories like these delivered straight to your inbox. Sign up for The 74 Newsletter