Appeals Court Dismisses Challenge to Connecticut's Trans-Inclusive Sports Rules
Legal analysts say the Supreme Court likely wants to hear an LGBTQ student-rights case under Title IX — but they're not sure it's this one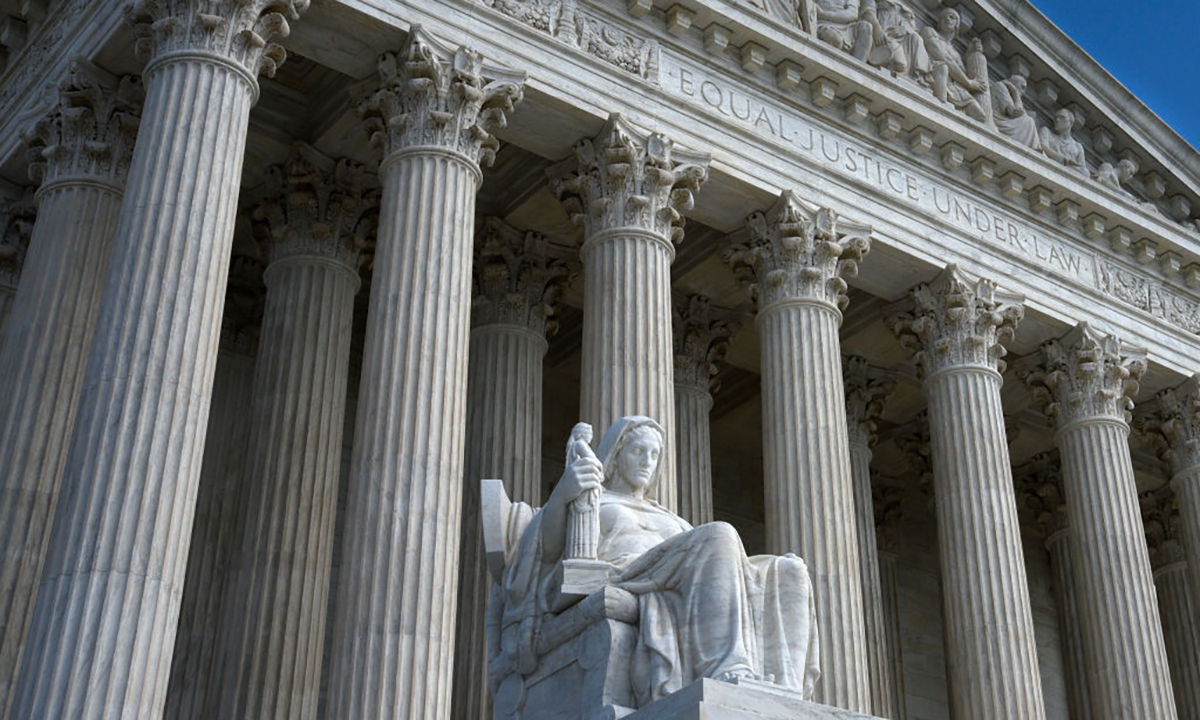 Support The 74's year-end campaign. Make a tax-exempt donation now.
A federal appeals court has dismissed a lawsuit challenging a Connecticut policy that allows transgender students to compete on sports teams that align with their gender identities. The ruling potentially opens the door to a Supreme Court decision on whether Title IX protects LGBTQ students.
In its ruling, a three-judge panel of the 2nd U.S. Circuit Court of Appeals upheld a lower court's dismissal of the suit, which was brought by four high school athletes who have since graduated.
The former runners had argued that allowing transgender students to compete denied them opportunities to win championships, scholarships and employment.
In fact, the plaintiffs had competed and won — in numerous instances, over the two transgender athletes in question. That, the appellate court ruled, makes their claims "speculative": "Plaintiffs simply have not been deprived of a 'chance to be champions.' "
Alliance Defending Freedom, the conservative Christian legal advocacy group representing the plaintiffs, said it is considering whether to ask the U.S. Supreme Court to hear the case, Soule v. Connecticut Association of Schools.
"The 2nd Circuit got it wrong, and we're evaluating all legal options, including appeal," said senior counsel Christiana Kiefer. "Our clients — like all female athletes — deserve access to fair competition."
Title IX, part of the landmark Civil Rights Act of 1964, protects students from sex-based discrimination. The question of whether the law applies to transgender students has been hotly debated by policymakers in recent years, with courts deciding that a different but very similar section of the law says it does and religious conservatives saying it does not.
Legal experts expect the high court to take up a Title IX transgender rights case, though procedural issues particular to the Connecticut case may discourage them from hearing it. "I think, ultimately, the court will decide to step into this issue," says Jessica Mason Pieklo, a former constitutional law instructor who is now co-host of the legal podcast "Boom! Lawyered" and executive editor of Rewire News Group. "Whether or not it's the Soule case, we'll see."
The main argument advanced by the plaintiffs was that allowing transgender students to compete alongside other female athletes violated Title IX by failing to protect the cisgender girls. In upholding the suit's dismissal, the appeals court said the claim — that Connecticut education officials had ignored their obligations under the law — was the opposite of what had happened.
The plaintiffs were seniors in high school when the suit was filed in February 2020, and thus had graduated before it was dismissed in April 2021. In essence, the appeals court has now ruled that the female athletes have no standing to sue because the past harm they assert does not exist and, if it did, any future ramifications would be speculative.
A recent Supreme Court opinion in a case involving Title VII, which covers employment, concluded that discrimination because of sexual orientation or gender identity is necessarily prohibited along with other forms of gender-based prejudice. The majority opinion in that case, Bostock v. Clayton County, was authored by conservative Justice Neil Gorsuch.
"An employer who fires an individual for being homosexual or transgender fires that person for traits or actions it would not have questioned in members of a different sex," he wrote. "Sex plays a necessary and undisguisable role in the decision, exactly what Title VII forbids."
Because of this, Pieklo and others have noted, even if a majority on the conservative-dominated court is willing to curtail LGBTQ rights, the justices would also have to reconcile their own contradictory decisions. "The court is going to have to decide if it's going to read 'because of sex' in Title IX consistently with how it read 'because of sex' in Title VII," she says. "And historically, the Supreme Court has read all of the Civil Rights Acts — Title VI, Title VII, Title VIII — consistently with each other. Is there a reason why the court should or would read Title IX differently?"
Three times in recent years, the court has allowed rulings upholding LGBTQ students' rights to stand without taking up the cases. In June 2021, the justices let stand a federal appeals court decision that Title IX protected the rights of Gavin Grimm, a transgender student in Virginia who wanted to use male restrooms in school. It also declined to hear a transgender bathroom case filed in Florida.
If the high court decides not to hear the Soule case, Pieklo says, she would not be surprised if Justices Clarence Thomas and Samuel Alito issue a separate opinion essentially inviting other Title IX challenges by saying the court should consider the issue. Both have signaled their desire to revisit Obergefell v. Hodges, the 2015 decision recognizing marriage equality.
Over the last two years, lawmakers and governors in more than 18 states have enacted rules barring transgender students from playing sports or using school facilities consistent with their gender identities. Because of this, a number of suits filed by LGBTQ students under a variety of legal theories are now working their way through the courts. In some instances, enforcement of the laws is on hold while this occurs.
Whether any of those cases make it to the high court won't be known for perhaps years. But Pieklo expects Alliance Defending Freedom and other Christian conservative advocacy organizations will continue to challenge the same basic issue under differing guises, as has happened in cases involving merchants who don't want to do business with LGBTQ clients.
"We will see a continued 'bite at the apple, bite at the apple, bite at the apple,' " she says. "It's almost the same exact playbook."
Support The 74's year-end campaign. Make a tax-exempt donation now.