Anderson & McClennen: Across the Country, Communities Are Creating New Ways for Students to Learn — and Empowering Them to Succeed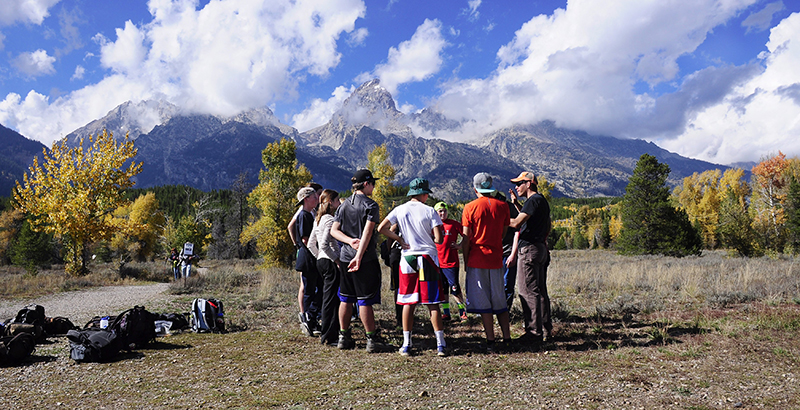 The world is transforming before our very eyes. Office layouts with banks of cubicles and siloed departments are giving way to co-working spaces and virtual collaborations across the globe. Individuals are recognizing the power of place, driving contextualized, meaningful change at the local level. These emerging shifts in how we work and engage with one another are sparking collisions of inventive ideas across disciplines, organizations and communities.
Yet learning in American classrooms has not evolved in the same way. Today's children still largely experience the majority of their learning in one building, five days a week, between the hours of roughly 8 a.m. and 3 p.m.
If we want to ensure that the next generation can make transformative contributions in an ever-evolving world, we must catalyze similar changes to the world of learning. All students should be able to engage in hands-on learning, build open-ended relationships and address complex problems in spaces that transcend their school walls.
To truly transform how our kids learn, we need to first recognize that learning happens everywhere, across our communities; from our local libraries and science centers to the businesses that line Main Street and cutting-edge startups in incubators. And we need to deliberately embed these opportunities as integral parts of a comprehensive, community-based learning experience for our youth.
But broadening the array of institutions that work together to shape our public education system isn't enough. We must also empower students to navigate and access this variety of opportunities. And since this is by definition a community-driven endeavor, each network of assets should align with the culture, needs and opportunities of its locality.
In rural schools like Teton Science Schools, for example, middle and high school students engage in a range of real-world, multidisciplinary experiences: analyzing open space options for town planning, building exhibits for a local nonprofit organization or creating campaigns to reduce bird mortality on roads.
In Colorado, Aurora Public Schools partners with businesses across the state — from the Colorado Ballet and McDonald's to Home Depot and Boulder Engineering Studio — to structure settings where students can earn digital badges for 21st century competencies such as invention, information literacy, organization and research.
As a part of Pittsburgh's Remake Learning initiative, schools have established deep partnerships with informal educators, business leaders, technologists and community activists to create a continuum of classrooms where students hone skills aligned to careers in coding, early childhood education and media.
To create effective out-of-school learning days, it is imperative not only to build networks like Wyoming's Place Network schools but also to empower trained learner advocates to assure that all youth can access those networks to realize their goals and aspirations.
This requires us to rethink how we finance student learning, so that not only are current resources more equitably and flexibly deployed across the educational pipeline, but also community-based organizations large and small can better access public funding streams. As students explore the possibilities of postsecondary education, they should also be able to blend and braid Pell Grants and workforce development funds to support more expansive learning experiences. And as we strive to allow more funding to flow to an expanded array of learning opportunities, how can we ensure that these resources not only support the needs of a given place but also are most aligned with students' interests, needs and aspirations?
In a world that evolves by the day, this shift can enable us to change how our young people approach learning. Integral to this change are expanded conceptions of the school day, how our students learn in their communities and the universe of environments that they can explore and engage in to further transform the future.
Amy Anderson is the former associate commissioner of the Colorado Department of Education and the executive director of ReSchool Colorado, an initiative laying the groundwork for a modernized education system. Nate McClennen is vice president of education and innovation at Teton Science Schools and is in the process of launching Place Network, a national, place-based network of rural K-12 schools.
Get stories like these delivered straight to your inbox. Sign up for The 74 Newsletter