Analysis: Will Colorado Become the First State to Pass a School Transportation Law for Foster Kids Under ESSA?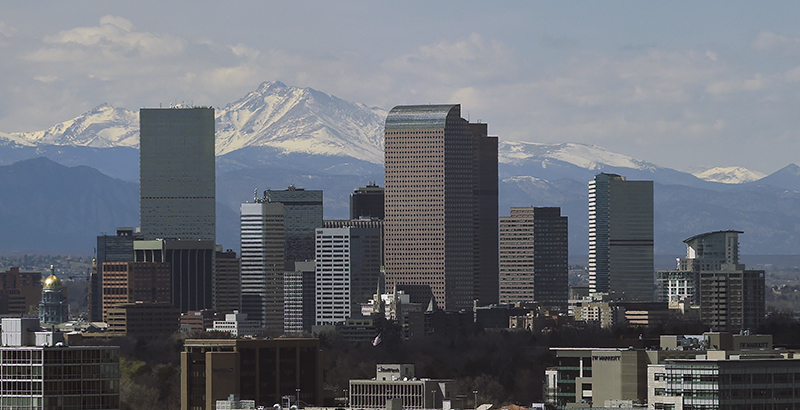 This essay originally appeared on The Chronicle of Social Change.
A $2.9 million bill aimed at improving the educational success of foster youth could clear the Colorado House of Representatives as early as Tuesday and pass the state Senate later this week.
If the bill is approved and signed by Gov. John Hickenlooper, Colorado will be the first state to legislate the implementation of a federal law that compels school systems to ensure that, among other things, foster kids have a ride to school. The Colorado Department of Human Services confirmed that the bill has the governor's support.
Multiple states have reported difficulties implementing the federal law, and Colorado is the first to propose a bill that would pay for foster students to be transported to their so-called school of origin, a mandate that was enshrined in the federal Every Student Succeeds Act and was meant to have been implemented by December 2016.
"Given the instability that foster youth endure in their personal lives, the least we can do is try to ensure foster youth have a reliable life at school," said state Sen. Dominick Moreno, one of three co-sponsors of the legislation. "I believe this bill will result in better outcomes and improved graduation rates for foster youth."
Improving Educational Stability for Foster Youth, H.B. 18-1306, includes a number of provisions aimed at bringing Colorado into full compliance with ESSA's foster youth requirements.
Each school district must establish a child welfare liaison who works with the county foster care agency to "ensure that any necessary transportation and services are provided for the student in out-of-home placement to remain in the student's school of origin."
Like the federal law, this bill stops short of assigning to the schools or child welfare agencies the cost of paying for transportation. It does create a state-level foster care education coordinator position, whose duties will include "managing the dispute process" related to "transportation agreements between education providers and local departments of human or social services."
Although it does not provide a final determination on who pays, the bill does establish an educational stability grant program, managed by the Colorado Department of Education, to subsidize eligible education providers' services and supports for foster youths.
In addition to the transportation requirements, the bill requires county child welfare and education officials to enter agreements and requires schools to enroll students immediately rather than waiting to obtain academic or immunization records.
Colorado had about 6,500 children and youth in foster care last year, and 55 percent of them changed schools at least once during the academic year, according to the Department of Human Services.
A 2016 study of Colorado students in foster care found that changing schools had a statistically significant impact on the ability of those youths to graduate. This disproportionately affected African-American foster youths, who experienced more school changes on average.
The high school graduation rate for foster youth was 33 percent in 2016 and fell to 23 percent in 2017, according to the department.
"Educational stability includes reducing school changes to those that are in a child's best interest and facilitating seamless transitions when a school change is necessary," said the study, titled The Relationship Between School Mobility and Students in Foster Care Earning a High School Credential.
The negative effects of school mobility prompted Congress to guarantee school of origin as part of the 2008 Fostering Connections to Success and Increasing Adoptions Act. But there was a problem: Districts, not child welfare agencies, controlled the central means of transporting children to school.
ESSA's foster care provisions essentially required districts to work with child welfare agencies to ensure foster youth had a ride to the school they attended when they entered foster care, if that's what the student wanted.
A 2017 analysis by The Chronicle of Social Change found that 11 states were struggling to comply with ESSA's transportation mandates, though the deadline to do so was Dec. 10, 2016. The Chronicle estimated that about 162,000 foster youth, or 37 percent of the nearly 440,000 in foster care nationally, are living in states where compliance is unclear.
A report released by the Government Accountability Office in April found that, in some states, students in foster care are being suspended for not attending school, and they aren't attending school because they don't have a way to get there.
"ESSA calls for innovation, and our fellows bring that ability to collaborate across sectors," said Marie Zemler Wu, deputy director of Foster America, a nonprofit that provides fellows who can assist with state needs such as child maltreatment prevention or retention of social workers. "It's very hard for large public systems to collaborate with each other, and this is a moment of opportunity to see that happen."
But, she said, no states have asked Foster America for assistance related to education and child welfare cross-system collaboration.
"When kids enter foster care, this is the moment they need stability the most, including relationships with teachers, the cafeteria worker, your best friend who sits next to you every day," Zemler Wu said. "We're obligated to do everything we can to maintain those relationships at this critical time."
Christie Renick is Southwest editor for Fostering Media Connections.
Get stories like these delivered straight to your inbox. Sign up for The 74 Newsletter