Analysis: Trumpism Goes to School — What Our New President Means for Local Choice and Control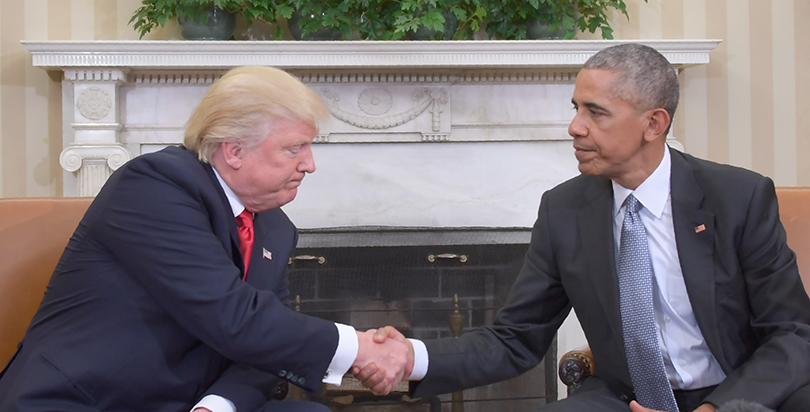 In the week since he was elected president, Donald Trump has indicated that the contours of his policies — to the extent that he articulated them during his largely detail-free campaign — remain an open question.
The president-elect now suggests he will keep some provisions of the Affordable Care Act despite vowing early in November that he would "immediately repeal and replace Obamacare."
He has backtracked as well from perhaps his most famous promise: The border wall he would build to keep immigrants out of the U.S. now, in places, "could be some fencing." He has also discussed deporting many fewer undocumented immigrants, at least for now.
What might this mean in education? It's anyone's guess, but the trend of his few pronouncements, as well as the views of those known to be advising him and floated as possible education chiefs in his administration, allow a reasonable guess.
In different ways, Trump has sought to convey that the transfer of policymaking power from the federal government to states will be a guiding priority — it may include a push to move states off of the federally incentivized Common Core standards, which Trump has often said he reviles, and shrinking the U.S. Department of Education — along with a large expansion of school choice.
Ironically,
as we've pointed out
, the president-elect may need to exert federal power to increase local control.
As a refresher, here's a reprise of Trump events and statements bearing on education as reported by The 74 during the past 15 months.
Donald Trump's Half-Plan for America's Educational Future
Trump was educated in private schools and
allegedly hit a teacher
before being transferred to a military school, where he was considered competitive as both a student and an athlete and earned a reputation as a ladies' man.
One of his first public education appearances, as principal-for-a-day at a poor elementary school in the Bronx nearly 20 years ago, was a PR disaster. He famously held a lottery to award free Nikes to only a few kids out of the large group of cheering students. One student asked why he wasn't awarding scholarships instead.
"I'm not so sure that he — he didn't understand, to give low-income kids a lottery for sneakers was an insult," the principal later said.
Similarly, when he came across a bake sale held by the chess team to pay for travel expenses, Trump handed over a fake million-dollar bill. He ultimately donated $200.
"The thing that it really left me with was that this man had absolutely no clue about education," said the chess coach.
But as with many of his statements on other issues, his characterization of the standards has been exaggerated.
"Common Core is a total disaster. We can't let it continue. We are rated 28th in the world … and frankly we spend far more per pupil than any other country in the world. … Third-world countries are ahead of us," Trump said in a
Facebook video
.
He also charged in a primary debate that the standards effort has been taken over by the federal government — a
big stretch
. And his conflation of the standards with American students' ranking against their international peers has been
widely debunked
.
Apart from his flawed criticism of the Common Core and a possible rise in bullying of immigrants and Muslims that advocates say he inspired (
which surged after his election
), Trump largely left the education world scratching their heads about his relationship to public education.
Trump unveiled a plan of sorts at a floundering charter school in Cleveland; as anticipated, it focused largely on school choice. Like everything else in Trump World, it included outsize promises and few details.
The plan hinged on moving $20 billion in federal funding to bolster school choice. The money would be given to states in block grants, according to the plan, and funding — about $1,800 for each of the 11 million children the campaign said were living in poverty — would follow them to public, private, charter or magnet schools.
"Our government spends more than enough money to easily pay for this initiative, with billions and billions of dollars to be left over," Trump said.
But $1,800 is generally insufficient for private school, and Trump suggested that state politicians could chip in more to get to a number closer to the actual cost of tuition. He said he would press the issue as president.
"As your president, I will be the nation's biggest cheerleader for school choice," he said.
He also argued for merit pay and continued his sharp criticism of the Common Core.
In October, Trump unexpectedly spoke for six minutes on higher education during an unrelated speech, endorsing income-based student loan repayment options, and criticizing what he characterized as administrative bloat in colleges and their refusal to spend money from their endowments. He also pledged to protect students' free speech rights, according to
Inside Higher Ed
.
Get stories like these delivered straight to your inbox. Sign up for The 74 Newsletter