Analysis: The New Haven Teachers Union Is Redoing Its Election. The Reason Involves Gift Cards, Personal Loans & Accusations of Extortion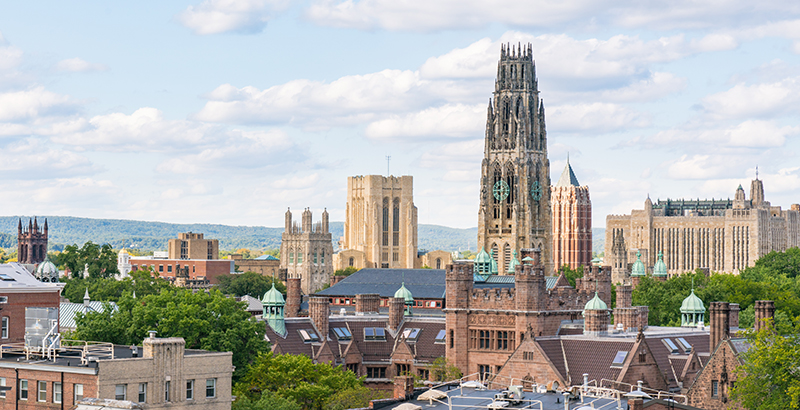 Mike Antonucci's Union Report appears most Wednesdays; see the full archive.
There aren't too many teachers unions that gain national attention and praise for collaboration with management, but the 1,700-member New Haven Federation of Teachers was one. The Connecticut local union negotiated a 2009 contract that included a teacher evaluation system with student achievement as one of its measures.
The union was praised by then-U.S. Secretary of Education Arne Duncan. Its president, David Cicarella, was honored by the Obama White House in 2012 as a "School Turnaround Champion of Change."
"New Haven is a gold standard in terms of how you do things right," said American Federation of Teachers President Randi Weingarten.
But in 2019, the union made headlines for a different reason.
Cicarella was challenged for the presidency by his vice president and longtime friend Tom Burns. After the votes were counted and certified, Cicarella had won his fifth term by 20 votes.
Burns challenged the election on a number of grounds, most having to do with Cicarella allegedly using his powers of incumbency to gain an unfair advantage during the campaign. The challenge was dismissed by the union's board, so Burns went up the chain — to AFT Connecticut, AFT national and the U.S. Department of Labor's union oversight office.
During subsequent investigations, Burns withdrew some charges, and the rest were found to be without merit. However, AFT did determine that 27 members who worked as nurses in the private sector had not been allowed to vote. The national union ordered a rerun of the election.
But Burns had also accused Cicarella of financial mismanagement. According to witnesses at a private meeting, Burns told Cicarella that if he didn't resign as president, Burns would go to the police.
For this action, AFT barred Burns from participating in the new election and made this remarkable public statement:
"We believe such behavior by Mr. Burns constitutes extortion. What should the consequences be when a candidate for union office uses threats to try to settle an election dispute? Our union and its leadership will not abide illegal activity of this nature by anyone for any reason. The AFT has decided to disqualify Mr. Burns from participating in this election and the next one, or from being appointed to office during this time period."
AFT said it found no evidence of any wrongdoing by Cicarella, concluding that the local union's finances "are well-run and transparent."
Union Report has obtained internal documents pertaining to the AFT investigation and the New Haven local's finances. It appears AFT is half right. A thorough examination of the union's expenditures shows no evidence of wrongdoing by Cicarella.
But "well-run and transparent"? Most of the local's spending is at the sole discretion of Cicarella, and its financial reporting is inconsistent from document to document.
The local filed three financial reports that cover calendar year 2018. All of them end on the same date and so should be almost entirely alike. But the union's IRS filing shows total revenues of $1,313,429, its Department of Labor filing shows $1,319,475, and its internal end-of-year report shows $1,277,362. The range of difference in expenditures in the different reports is $190,000.
One report shows that the union passed $778,410 in dues to AFT and the AFL-CIO. Another shows $747,698.
The local is not a large-scale enterprise. Once it passes dues money up the chain, it is left with somewhere around $500,000 for itself. After payroll for officers and two full-time employees and small stipends for representatives, it leaves only about $200,000 for everything else.
A lot of that remainder was left in Cicarella's hands. He used a platinum American Express card to purchase office supplies, along with meals for board meetings and new teacher orientations, then annotated each purchase's purpose on the Amex bill for the union treasurer to approve and pay.
This met AFT's standard of transparency, and I wager it is done the same way in hundreds of union locals across the country. But how many members, or even elected union representatives, know how much of their dues money goes to fill the president's gas tank or purchase gift cards?
Cicarella bought about $1,500 in gifts and gift cards in 2018. "So when we have a party at the end of the year; we have a gift basket for someone that had cancer, etc., a wife or whatever, so we send a gift basket to them all under member benefits, and the union president has always had discretion through the years," he testified at an AFT investigative hearing in June.
Burns had charged that Cicarella used the gift cards to pick up election support, but no evidence was revealed that this ever took place, and Burns ultimately dropped the charge. The treasurer always approved the purchase of the gift cards, but Cicarella could then hand them out to whomever he chose.
Though it did not come up in the investigation, the union also made personal loans to its two employees, one in the amount of $7,000 and the other for $1,000.
An attorney who reviewed the local's finances for AFT Connecticut concluded in July that there had been no mismanagement. Burns had accused Cicarella of multiple counts of using union funds for personal benefit, in particular his continued receipt of a $409 stipend for a car payment even after the car had been paid off.
Pat DeLucia, who was elected vice president on Burns's slate, nevertheless supported Cicarella on the issue. He told the AFT Connecticut attorney he did not feel Cicarella was guilty of any misconduct. The union's outside accountant also told the investigator he had no concerns about Cicarella's use of union finances.
Cicarella himself told the investigator that he did continue to receive the car stipend but now used the money for the vehicle's gas and maintenance. "Cicarella felt that he conserved significant NHFT funds by paying the difference between the auto-lease stipend and actual lease of his vehicle, and also paying personally for a full vehicle warranty," the investigator reported.
Cicarella reiterated his defense of the gift card purchases, stating that they were primarily for retiring members and those who had reached a milestone in their teaching careers. The practice predated his tenure, he said, and no one had ever complained before.
This testimony and the lack of documented evidence led to the investigator's conclusion that Cicarella had done nothing wrong. He did offer one caveat. "It would also benefit the president to be held to more exact regulations on spending in the future," he wrote. "These policies have not been clearly written, much less updated, forcing the president to rely on either past precedent or convenience. This fact makes it impossible to argue that the president violated any NHFT policy."
All levels of the union were highly motivated to keep the entire matter under wraps. When Burns threatened to go to the police, DeLucia engineered the meeting between Burns and Cicarella in order to "make this go away so it doesn't hit the papers and it doesn't destroy the union," he told the AFT investigators.
"Imagine being in my position," Cicarella said. "You're talking about the FBI and the attorney general and put it in the paper. I mean, I have my wife, my daughter is a teacher here as a school counselor, and my fear is, you know, once it goes in the paper you can put it on the front page. I know there's nothing going to come of it. Three months later, it gets cleared and it gets buried on page 12, but the accusation and the allegation is there, and I think that was clear."
AFT General Counsel David Strom, who attended the June investigative hearing, also advised Burns to avoid law enforcement. "I'll tell you right now, the wrong place for you to go is the police because they don't have the ability or the knowledge or the overall team of experts to understand your complaint," he said. "It would make zero sense to go to the New Haven Police Department or to the FBI, for that matter. It's the Department of Labor who has the staff, jurisdiction."
It was quite a turn of events, then, when AFT publicly accused Burns of illegal activity the following month. There is no evidence that AFT involved law enforcement or the Department of Labor.
Burns also denied any wrongdoing. "They should arrest me today, then, if I did what he said I did," he told the AFT investigators.
The election do-over is being conducted this month, with all ballots due by Feb. 27. Cicarella is running against Cameo Thorne, a former New Haven Teacher of the Year who finished third in the 2019 election.
As for the collaborative atmosphere that brought the union fame, that also seems to have faltered. The day after the AFT investigative hearing, Cicarella called the school district's involuntary transfer of 53 teachers "retaliation for union activity."
Get stories like these delivered straight to your inbox. Sign up for The 74 Newsletter