Analysis: 'Teacher Shortage' — A History Told in Numbers, and Decades
Alarming stories about a lack of teachers are nothing new. The current panic is unusual only in its intensity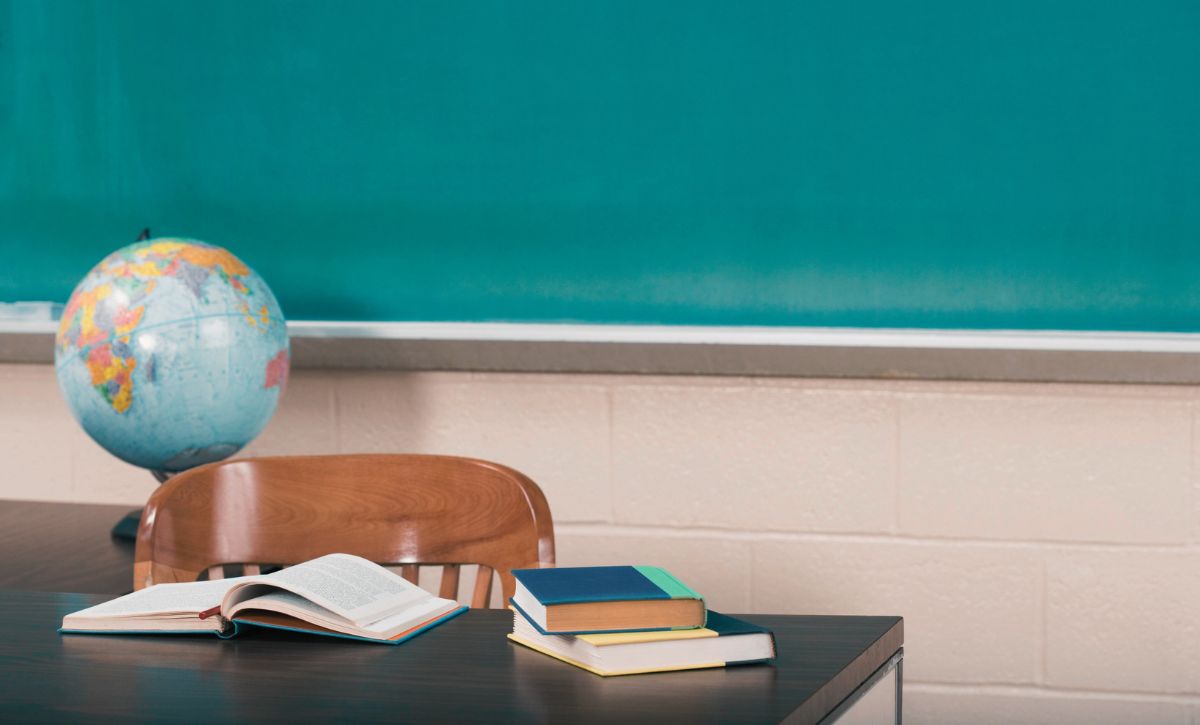 Support The 74's year-end campaign. Make a tax-exempt donation now.
"Report Envisions Shortage of Teachers as Retirements Escalate" screams the headline from the New York Times.
"Over the next four years, more than a third of the nation's 3.2 million teachers could retire, depriving classrooms of experienced instructors and straining taxpayer-financed retirement systems, according to a new report," reads the lede.
But it's the headline and lede from April 7, 2009.
Alarming stories about teacher shortages are nothing new. I've written A LOT about them over the years, going back to at least 2000. But such stories predate me, and I was able to find a warning about impending teacher shortages in The Journal of the National Education Association from October 1921.
The current panic is unusual only in its intensity. Dozens of stories about teacher shortages appear every day in local newspapers and websites. And when reports start showing up on the evening TV news and "Good Morning America," you know it's a national media storm.
Another unusual aspect this time is the handful of researchers and reporters fighting the wave. Chad Aldeman of the Edunomics Lab, Christine Pitts of the Center on Reinventing Public Education — both writing in The 74 — Jess Gartner of Allovue, Melissa Kay Diliberti and Heather L. Schwartz of The RAND Corp., Jill Barshay of The Hechinger Report and Matt Barnum of Chalkbeat have all questioned the crisis narrative.
Average citizens normally don't pay too much attention to public education staffing levels. But you don't need to delve into a lot of numbers to understand what's happened in the last 20 years.
According to the National Center for Education Statistics, in fall 2000 there was one teacher for every 16 students. In fall 2019, there was one teacher for every 15.9 students.
Through wars, recessions, changes of political parties in power, changes in enrollment and every other possible variable, America's schools still managed to provide the same ratio of teachers to students.
"Other notable national trends over the past decade reveal that public school enrollment is down by 0.5%, average daily student attendance has decreased by an estimated 1.1% and the number of K-12 classroom teachers has increased by 4.6%," reads an April 26, 2021, press release from the National Education Association.
Despite all the claims to the contrary, there was no national teacher shortage.
Which brings us to the pandemic.
The following statistics are courtesy of the Job Openings and Labor Turnover Survey database, provided by the U.S. Bureau of Labor Statistics. It's important to compare months against the same months from previous years because of the normal ebb and flow of education hiring and separations. Staffing levels are highest in the fall and lowest in the summer.
In March 2020, right before the pandemic closed schools across the nation, state and local public education agencies employed 11,032,000 people — the second-highest number ever (November 2019 had the most).
Once the pandemic hit, the nation was repeatedly warned about the impending exodus of teachers and other school employees who would quit or retire. Many unions released surveys claiming large percentages of their members were considering resigning.
That didn't turn out to be the case, but there was a huge reduction in the public school labor force. The reason was simple: The schools were closed.
From March to June 2020, state and local education agencies laid off or declined to renew the contracts of 473,000 employees — each month breaking a previous record for layoffs.
As schools gradually made their plans to reopen in fall 2020 and early 2021, layoff levels stabilized and rehiring began. It should come as no surprise, considering the length of time that had passed, that many of these employees had moved on to other jobs.
The addition of historic levels of federal and state relief funding prompted many districts to expand their workforce beyond pre-pandemic levels. This created a spike in the number of vacancies or job openings.
These additional openings also have the potential of creating actual shortages elsewhere. If a school district decides to hire five more special education teachers, those jobs could end up being filled by educators currently employed in a different district, leaving that district without five teachers they were counting on for the upcoming school year.
But we have to be careful about conflating vacancies and shortages, as many news reports are doing. Even in March 2020, when there were more than 11 million school employees, state and district agencies still reported 270,000 job vacancies.
If every vacancy reported in June 2022 were filled, there would be almost 181,000 more school employees than in June 2019.
So is there an educator shortage or not? As with most questions that involve scarcity, the answer is, "Compared to what?"
March 2022 numbers showed about 340,000 fewer public education employees than there were in March 2020. If March 2020 had the optimal number of employees, then we're short.
But how do we compare with 2019, as the nation built up to its highest-ever number of education employees that November?
Preliminary July 2022 numbers show there are 8,985,400 state and local public education employees. In July 2019, there were 8,943,600.
So as of last month, there are actually 41,800 more education employees than three years ago. Considering the decline in enrollment, that cannot be considered a workforce shortage.
I can say from experience that no amount of contrary evidence will stem the tide of teacher shortage crisis stories. But I have a pretty good idea of what is on the horizon.
A mere seven months after the New York Times story I cited at the top of this column, came this headline from the Associated Press: "Teacher shortage gives way to teacher glut."
Mike Antonucci's Union Report appears most Wednesdays; see the full archive.
Support The 74's year-end campaign. Make a tax-exempt donation now.