Analysis: Strong Incentives for Academic Progress in New York's Early ESSA Plan, But Goals Could Be More Ambitious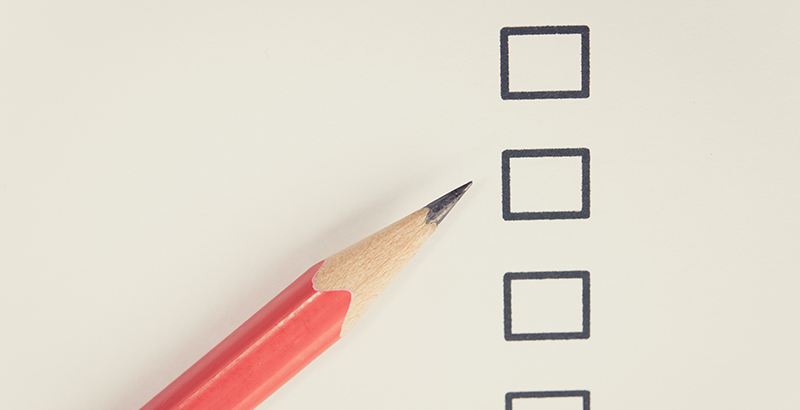 While students are gearing up for the new school year, education leaders across the country have been hunkering down all summer to finish up their state education plans as part of the Every Student Succeeds Act (ESSA). Sixteen states and the District of Columbia submitted their state plans to the U.S. Department of Education back in April, while the remaining 34 states will submit next month.  
Among those states in the throes of ESSA planning, New York stands out for the size and diversity of its student population: The state has more than 2.6 million public school students, half of whom are students of color. New York also has been a national leader in engaging educators, parents and communities in improving education. In recent years, the state has done laudable work to refine its state standards and annual assessments improving education for all students—and notably, New York has excelled in involving stakeholders in that process. Recently, as state leaders have been developing their ESSA plan, they have put real effort into gathering input from communities—from Buffalo to Brooklyn—on what they want for their public schools.   
With this strong educational groundwork laid, New York released its draft ESSA plan on July 31, about six weeks before the final plan is due to the U.S. Department of Education. This six-week window offers an opportunity for both the public and experts to offer feedback and guidance on ways New York—and states everywhere—can design the best plan to support student success.
With this in mind, Bellwether Education Partners and the Collaborative for Student Success brought together a panel of independent peer reviewers—myself included—to conduct an interim evaluation of New York's draft ESSA plan. This panel is an extension of Check State Plans, a larger effort to provide an independent review of all states' ESSA plans. In the spirit of supporting states as they strengthen their education systems, Bellwether and the Collaborative will conduct a full review of the 34 state plans that are submitted in September, including a final review of New York's plan.
Our goal for the interim review is to identify both strengths and areas for improvement in New York's plan and offer constructive recommendations for ways the state could refine its planned approach for supporting public schools and students before submitting to the U.S. Department of Education. Our panel has found both bright spots and areas of recommendation for New York's draft ESSA plan.
On the positive side, the plan reflects New York's prioritization of student progress and supports for schools.
Incentivizing Academic Progress. We are encouraged that New York's performance index—which gives schools credit for student performance at four different levels—places a strong incentive on students meeting grade-level standards. However, the state's approach to monitoring student growth compares students to their peers rather than an overall standard of mastery and thus doesn't do enough to ensure that students are on track for graduation.
Supporting Schools. New York's plan outlines a system that provides differentiated supports to schools based on their needs, as well as a process to support school improvement efforts by requiring schools to complete a comprehensive, diagnostic needs assessment. While this approach is commendable, it could benefit from more detail on how parents, educators and other stakeholders will be engaged in the school improvement process.
Our review panel has also identified four opportunities for New York to provide greater clarity and detail about how the state will reach its goals of supporting all schools and students.
Ensuring that All Students Receive a High-quality Education. The plan could be stronger in detailing how historically underserved students (i.e., students of color, low-income students, English learners, students with disabilities, and Native students), referred to in ESSA as "subgroups," will be supported — both in terms of how they fit into the state accountability index and how schools with consistently underperforming subgroups will be identified for support. Additionally, the state plans to use n-sizes that would omit many students. We recommend New York reconsider these choices.
Setting Ambitious Goals. Related to supporting all students, New York has set a goal of reducing achievement and graduation rate gaps by 20 percent within five years. On the face of it, this goal seems ambitious, but the plan lacks  data to confirm that this is the case—or that the goal is attainable. We recommend incorporating more evidence to back up this goal and clarifying whether this and other goals are to be acted on or are part of the state's longer-term vision.
Identifying Schools in Need of Support. We appreciate that New York's accountability system has a simple list of indicators, but its process for using those indicators to determine which schools are low-performing is very complicated. Moreover, the plan neglects to mention what will happen to schools that don't fall into the very low-performing category. We encourage the state to consider simplifying its accountability calculations and provide more information on how the accountability system will impact the 95 percent of schools that are not among the lowest performing.
Moving Schools to Improved Status. Because several of New York's accountability indicators aren't tied to objective goals, low-performing schools may not know what they would need to accomplish to show sufficient progress. Our panel recommends that the state create more rigorous criteria for how these schools can demonstrate sustained improvement over time.
We applaud New York's leadership in engaging all of its stakeholders to improve its public education system, and we believe that this spirit of collaboration and shared commitment to progress can drive New York officials to continue to refine its draft ESSA plan before submitting the final plan in mid-September.
Other states are sure to look to New York's draft as they design their own plans, and we hope that they will look for ways to model the way in which New York monitors the academic progress of students across the performance spectrum while continuing to emphasize the importance of meeting grade-level standards. We also hope that our independent review will inspire New York officials to take a second look at key parts of their plan—and at best practices from other states, such as those identified in the Alliance for Excellent Education equity analysis—to ensure that their plan truly will support the best outcomes for every student in their state.
Phillip Lovell is vice president of policy development and government relations at the Alliance for Excellent Education
Support The 74's year-end campaign. Make a tax-exempt donation now.