Analysis: Recovery From Coronavirus Shutdowns Hinges on Good Data. What the Federal Government Can Do to Help States and Schools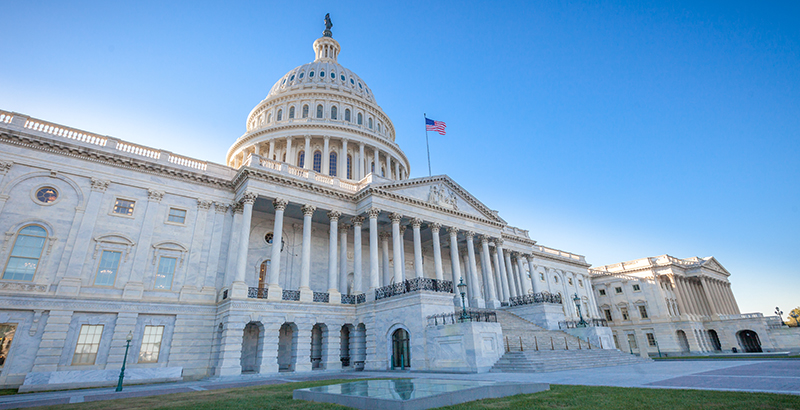 News reports on the state of our nation's fight against the coronavirus, as well as about federal efforts to bolster the stunted economy and support those who have lost their livelihoods, continue to swirl. At the same time, parents and teachers across the country are navigating virtual learning, trying to maintain a sense of normalcy for students and combat expected learning loss.
It's no secret that the COVID-19 pandemic has created new challenges for the federal government, states, school districts and schools. More than ever, states and districts must work to ensure that families, communities and state leaders have clear, transparent data. Data can provide context around many of the education challenges our country is facing right now, whether it's parents trying to teach their children at home without any idea about where they might need more support; school leaders trying to monitor attendance and student engagement without knowing which of their students have access to the internet and online learning at home; or educators not having the information they need to understand how their students are progressing at home or how to best help them when they get back to the classroom.
What matters now is how the federal government moves forward to address these challenges, including supporting state and local leaders to update state and district data systems and develop tools to provide them with the robust information they need to make decisions about how to get students and schools back on track following this crisis. Although states' technical and research infrastructures have evolved greatly in the past decade, their limitations are glaring right now. As the COVID-19 response continues, the federal government can and should take steps to ensure that state and local leaders are equipped to overcome these unprecedented challenges now and in the future.
Washington has many options for giving states the support they need to move forward, from funding to legislation to Department of Education administrative guidance. The federal government should use all the tools at its disposal to help states:
Link critical data sources at state and local levels to provide leaders and the public with a more robust picture of trends and to provide more comprehensive services to our most vulnerable populations;
Develop and provide better real-time analytics to crisis centers and schools serving students and families;
Build capacity to engage in rapid research to understand how this crisis (and future crises) will affect outcomes across systems and sectors;
Develop dashboards at state and/or local levels to get student information directly to teachers and parents so they are better equipped to be nimble in a crisis and see quickly when students fall off track; and
Protect student privacy and ensure that online learning platforms are secure and follow federal laws, guidance and regulations.
The goal must be supporting states as they address current challenges and plan for future ones. In 2009, the American Recovery and Reinvestment Act connected the crucial task of stabilizing state budgets to the idea that data would help state leaders prevent future challenges. To access funds, states were required to implement longitudinal data systems that included DQC's 10 Essential Elements, such as securely tracking student-level enrollment, demographic and program participation data. Ideally, states would create robust data systems that provide state education leaders with information they can use regularly to support student success and that they can rely on to continue school and coordinate services for families during times of crisis or disruption. During the last recession, the government understood the value of using multiple tools — in this case, a mandate and a grant program — to support states. As Washington makes plans to assist schools and families through these challenging times, states — again — must be supported.
Federal leaders have an opportunity to use the many levers available to them to equip states to use data to make critical decisions during this pandemic. Giving states what they need to bolster their data systems will ensure that state and school leaders have the evidence necessary to make informed decisions for their communities.
Jennifer Bell-Ellwanger is president and CEO of the Data Quality Campaign.
Get stories like these delivered straight to your inbox. Sign up for The 74 Newsletter