Analysis: Last Year's Polls Showed Teachers Were Thinking About Quitting. This Year, Evidence Suggests COVID-19 Had Little Effect on Their Job Retention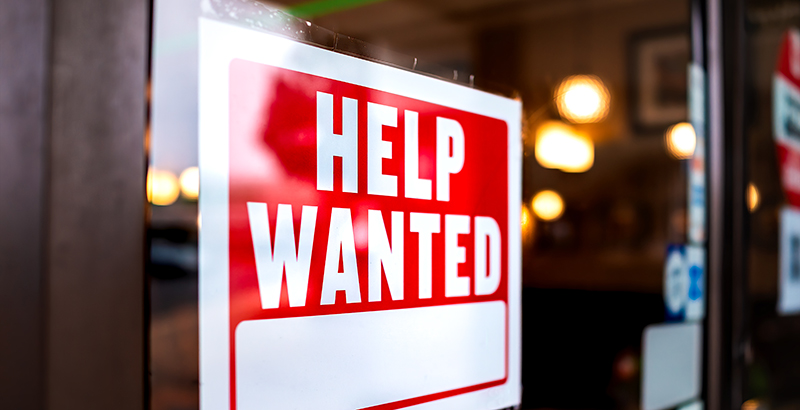 Mike Antonucci's Union Report appears most Wednesdays; see the full archive.
At the height of the COVID-19 pandemic last year, it was logical to assume that teachers and other education employees would reconsider their futures in the profession. Many older teachers and those with preexisting health problems worried about the risks of spending hours each day in a classroom filled with potentially asymptomatic virus carriers.
Surveys appeared indicating large percentages of teachers were thinking about leaving. A USA Today/Ipsos poll said 20 percent were considering quitting or retiring. A Horace Mann survey said 27 percent. Other surveys relayed even grimmer predictions:
National Education Association — 28 percent
American Federation of Teachers — 33 percent
Teachers Pay Teachers — 47 percent
While these all may have been accurate reflections of teachers' moods, it led to alarmist stories, such as this one, which led with, "Our public education system may be on the verge of collapse."
We are now more than a year into the pandemic, and the federal government has national data on what actually happened to public education employee retention figures. The answer: not much.
The Bureau of Labor Statistics collects and disseminates monthly numbers on workplace retention throughout the entire U.S. economy in its Job Openings and Labor Turnover Survey (JOLTS). The most recent report enables us to compare February 2020, the last month before COVID's economic effects were felt, with February 2021.
JOLTS reports numbers for public employees in "state and local education," which includes most teachers but also all sorts of support employees and workers in the wider school bureaucracy. The survey breaks down job turnover in various ways, including "quits" and retirements.
"Quits" account for workers who leave their jobs voluntarily, for whatever reason. The number would include those who left a teaching job to accept another teaching job. However, these are the best comprehensive numbers we have.
In February 2020, about 87,000 public education employees quit their jobs, or about 0.8 percent of the total workforce. In February 2021, that number increased to 91,000, or 0.9 percent.
"Other separations," the bulk of which would be retirements, also increased over the year, from 22,000 (0.2 percent) to 28,000 (0.3 percent).
These figures suggest that COVID-29 had some effect on the public education system as a whole, but far from a substantial one. Public education "quits" remain significantly lower than in any other industry category, except for federal employment.
The overall picture is supported by regional and anecdotal evidence. Utah reported teacher retention at a five-year high. New York City reported teacher retirements are down over 20 percent from last year and resignations are down by almost 43 percent. There was little effect in Chicago. A study of six large urban districts by Education Resource Strategies showed teacher turnover declined in each.
We would also expect a mass exodus of teachers and other school employees to lead to a jump in job openings. Instead, they fell dramatically, from 255,000 in February 2020 to 177,000 a year later.
Teachers were being truthful when they said they were considering leaving the profession, but they are also rational. Few people will voluntarily leave a solid job with health benefits during a global pandemic and economic uncertainty. We should have recognized they were expressing their fear and not their intent. And we should stop worrying about a teacher shortage until there are actual job openings to fill.
Support The 74's year-end campaign. Make a tax-exempt donation now.