Analysis: Jeb Bush Wasn't Just Talking About 'Free Stuff.' He Was Talking About Getting Poor Kids Into Better Schools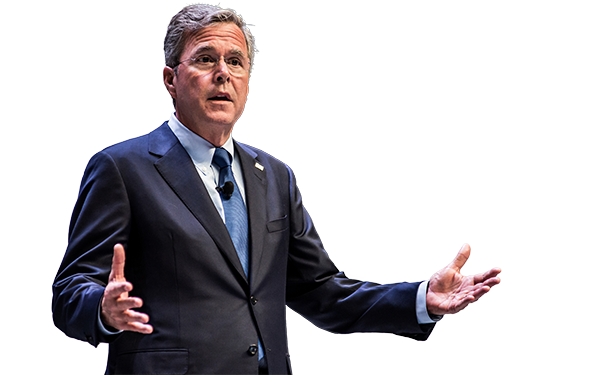 Quick comments on the campaign trail can sometimes snowball into political nightmares, and the odds grow greater when those words caught on tape veer sexist or racist.
The latest debacle to fuel the political news cycle: Video from a Jeb Bush appearance in South Carolina, where the former governor made a doozy of a reply to a question from a white man in the audience about how he would get black voters to support him: "Our message is one of hope and aspiration," he said, according to a Washington Post account of his comments. "It isn't one of division and 'get in line and we'll take care of you with free stuff.' Our message is one that is uplifting — that says you can achieve earned success."
Oof. Critics were right to say that the comment smacked of misguided stereotypes of African Americans as part of the country's "undeserving poor" seeking to freeload on government services. But for anyone who actually took the time to watch a few more minutes of that South Carolina appearance that made its way onto YouTube, and listened beyond that easy-to-cite sound bite, it's clear that Bush sees at least one viable strategy to appeal to black voters: Education reform.
---
---
This isn't a new talking point for him. While Bush was governor of Florida, education was a top priority. His administration established an A-F grading rubric for schools that rewarded schools based on student test scores and allowed students who attended poorly rated schools to attend private schools. (The policy was later struck down by the state Supreme Court).
He also incentivised companies to donate money for scholarships for low-income students, expanded charter schools and implemented a pre-K program for Florida students.
Bush embraced his record on school choice before the South Carolina audience and argued that if Republicans could increase their share of black voters, even if their margin only went from the expected 4 to 7 percent to 8 to 14 percent, they could win swing states such as Virginia or Ohio.
In a YouTube video that appeared to capture a wider cross-section of Bush's remarks in South Carolina, he underscores how education fits into the broader GOP platform: "Why not campaign in the African-American community on school choice? The day after or the week after Hillary Clinton launched her amazing campaign, the first endorsement she got was from the teachers union. I can promise you I will never get the endorsement of the teachers union. So here's my pitch: Which side are you on? The adults in the system or the families of kids that are struggling. I'm on the side of low-income families that are struggling and I think you can win votes doing that."
So does he have a point?
His supporters regularly point to data suggesting that Florida narrowed the achievement gap between 2003 and 2013 between black and white students in the fourth and eighth grade in reading and math on the National Assessment of Educational Progress(NAEP), according to PolitiFact. Researchers say those gains can't be solely attributed to Bush's education policies but more scientific research on the state's grading and voucher system supports the idea that the programs helped improve struggling schools.
Even a research review from the Albert Shanker Institute, a think tank affiliated with the American Federation of Teachers, said Florida's reforms may have had a positive effect on some students in low-performing schools. Additionally, "there is little if any evidence that these policies had any negative impact on student performance outcomes," the institute said.
And education reform-oriented candidates, whether they are Republican or Democrat, may be able to appeal to some minority voters on issues involving educational equity.
Survey after survey shows African Americans are more likely to embrace Common Core, reject opting out and support the role of tests in measuring school effectiveness than whites(though the community is generally split on these issues). Civil rights groups have criticized the opt-out movement and lobbied federal lawmakers to maintain accountability measures in the rewrite of the No Child Left Behind Act.
This is one issue where the normal progressive coalition cracks slightly.
Of course, an overnight mass exodus of black Americans from the Democrats to Jeb Bush isn't likely. Both former Massachusetts Gov. Mitt Romney and George W. Bush used education in their pitch to African Americans with little success during their presidential runs. And Jeb Bush has a track record and other political liabilities that won't help him woo African Americans. He represents a party that can't seem to shake its habit of offending racial minorities with what could charitably be described as alienating rhetoric.
The former Florida governor has also reportedly brushed off Black Lives Matters activists, burned bridges with black leaders when he eliminated affirmative action based on race in state colleges, and then, of course, his last name is Bush. Who can forget the images of black New Orleans residents stranded on their roofs after a delayed federal response to Hurricane Katrina under his brother's administration?
But in a political landscape where politicians on both sides of the aisle are running away from some of the central principles of the education reform movement or not addressing them at all, there is something to be said for staking a claim as vigorously and passionately as Bush has about education.
If Bush is a true reformer who believes in changing the status quo for students of color, he should seek to force other candidates to make their pitches on education to minorities too. He may not be able to win over big numbers of black voters with that platform, but he should continue to try anyway.
---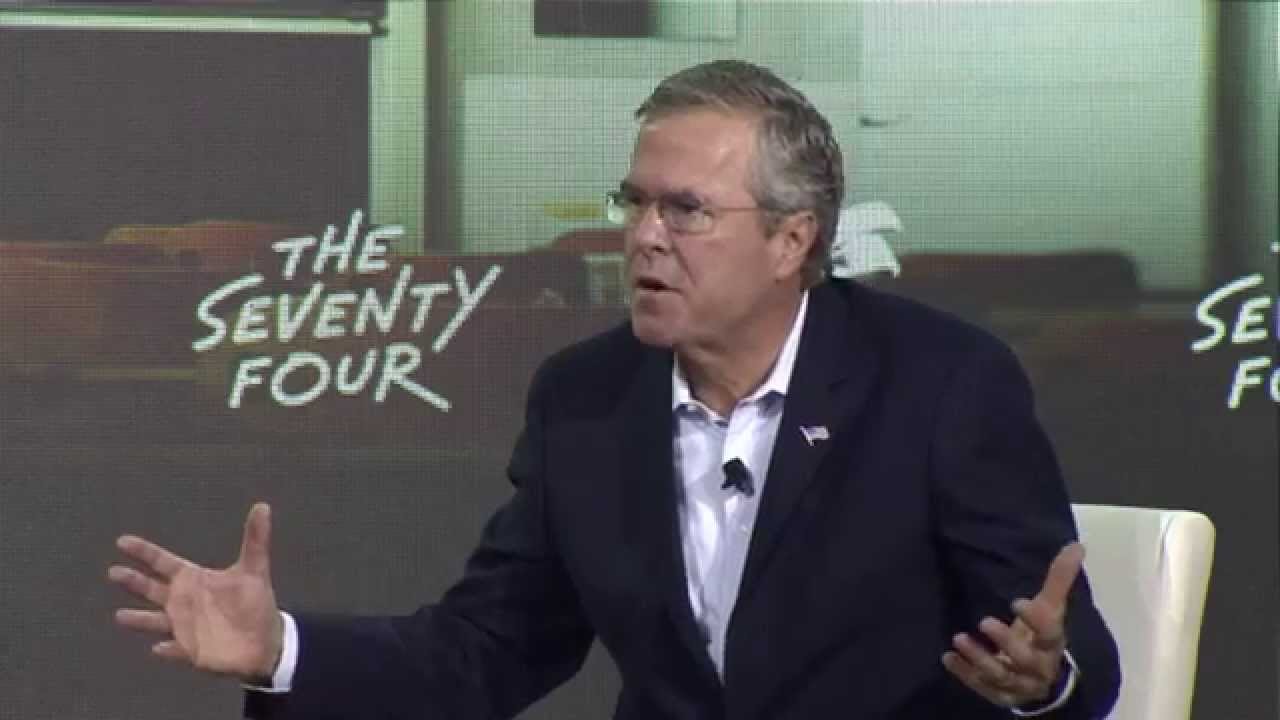 Get stories like these delivered straight to your inbox. Sign up for The 74 Newsletter