Analysis: It Isn't Always Angry Parents Behind School Board Recalls — When the Teachers Union Tries to Unseat Board Members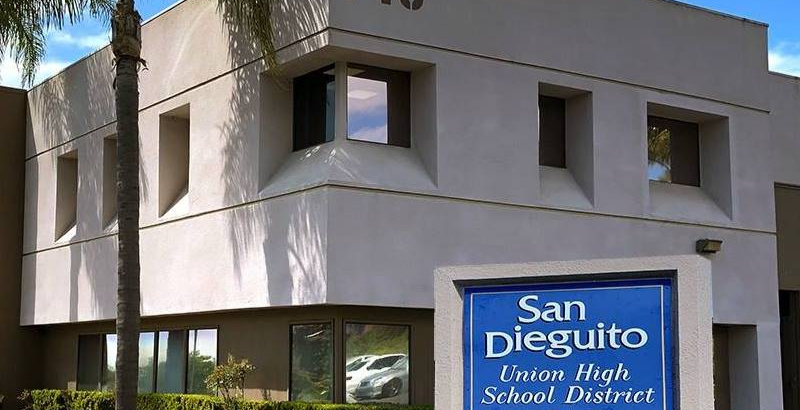 Support The 74's year-end campaign. Make a tax-exempt donation now.
Mike Antonucci's Union Report appears most Wednesdays; see the full archive.
This year, school board elections gained national attention in a way never seen before. Irate parents and citizens berating trustees and calling for their ouster became fodder for television news and social media. Ballotpedia reported that recall attempts nearly tripled in 2021.
The press has examined the phenomenon, finding explanations in protests against school closures, critical race theory and mask mandates. In places where protests are highly organized, the efforts are attributed to Republicans trying to ride a popular wave to electoral victory, or to election losers in general seeking "revenge."
Rather than scrutinize this entire wave of recalls — a task already ably accomplished by Kevin Mahnken in The 74 earlier this month — let's take a look at recall attempts against one school board that didn't make the national news, mostly because they didn't involve the usual suspects, and the organizer was the teachers union.
The San Dieguito Union High School District in Southern California has about 13,000 students. Its 600 teachers are represented by the San Dieguito Faculty Association, a local affiliate of the California Teachers Association and National Education Association. Trustee Michael Allman was elected to a four-year term on the school board in November 2020, but the union initiated a recall campaign against him just five months later.
The faculty association accused Allman of violating the district's code of conduct, ostensibly arising from a Facebook flame war involving rival groups supporting Allman and the union. But a more likely reason was a December 2020 board vote.
The board had scheduled school reopenings for January 2021 but reversed course when the union sued. Allman cast the lone dissenting vote.
"Since the union doesn't like it, they just file a lawsuit and we cave to them," Allman said. "I just don't think it's right to reinforce that behavior."
While it was organizing the Allman recall, the union was also gathering signatures for a petition to force a special election for another seat on the board. Trustees had appointed Ty Hume to an open seat, making him the only African American on an all-white board, but the union felt the public had been left out of the process. The union submitted the required number of signatures, and in line with district policy, Hume's appointment was rescinded and a special election scheduled for November 2021. Hume ran for the seat but was defeated by a union-supported candidate.
The union went for the trifecta by hiring a private investigator to determine whether board President Maureen Muir was living in the district she represented. The private eye found Muir was renting out her home, which was on the market. The union notified the district attorney, but apparently Muir had been spending time at the home of her aging mother-in-law in Lake Tahoe. She sold her house but rented another that was also within the district boundary.
Union President Duncan Brown said the investigator's services "cost about as much as one of the union's pizza parties it holds for members," according to a newspaper report.
The Allman recall effort descended into mutual accusations, as the union alleged Allman and his supporters were harassing signature gatherers, while Allman filed a cease and desist order, claiming signature gatherers were making false statements about him. Ultimately, the union failed to gather the required signatures.
Brown said the members authorized the expenditure of up to $60,000 from its political action committee on the Allman recall. That amount seems unrealistic for a local of only 600 or so members, since it would require a PAC contribution of $100 from every single member. Internal documents reveal at least $14,500 of it came directly from the California Teachers Association.
School board elections or recalls usually don't feature this kind of drama, mainly because it's rare to find organized opposition to union-backed candidates, unless there happens to be a well-heeled charter school group with an interest, as in Los Angeles. In most other places where there is collective bargaining, the union is the sole moneyed power backing candidates, leading to friendly faces across the table.
Support The 74's year-end campaign. Make a tax-exempt donation now.