Analysis: In Defense of the SAT — Eliminating College Admissions Exams Only Worsens Entrenched Inequities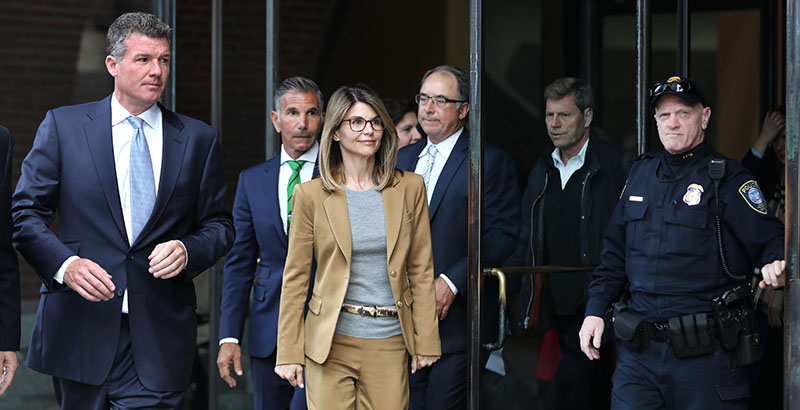 Last week, two events that seemed to have little to do with each other made headline news. Actress Lori Loughlin and her husband pleaded guilty to bribing officials in order to get their children admitted into a selective university in what many now know as the "#VarsityBlues" scandal. The day before, the University of California Board of Regents unanimously voted to suspend SAT and ACT requirements through 2024 and eliminate both tests entirely by 2025.
These two events might seem unrelated but actually have a lot in common. Their confluence foreshadows a troubling future for equity and diversity in higher education.
The battle over the role of standardized testing in the college admissions process dates to the 1960s and picked up steam in the 1990s. Today, more than 1,000 colleges across the country either do not require any standardized test or are test-optional. Most colleges implement these policies with the goal of increasing student diversity, since standardized test scores yield disparate results based on race and socioeconomic status. Therefore, the theory goes, using holistic measures such as high school grade point average, rigor of high school classes and participation in extracurricular activities will yield a more diverse group of applicants.
Unfortunately, eliminating standardized tests in college admissions does not increase racial and socioeconomic diversity. In fact, it exacerbates entrenched inequities by creating a system that prioritizes subjective measures over objective ones.
The University of California Faculty Senate said as much in a 228-page report, published in February, that advocated for keeping the SAT/ACT requirement as part of the admissions process, in part because "the original intent of the SAT was to identify students who came from outside relatively privileged circles who might have the potential to succeed at a University. The original intent is clearly being realized at UC."
When public opinion is in conflict, it helps to check the data. A critical mass of schools have implemented test-optional policies, and numerous studies show little evidence that the change promotes a more diverse student body; in fact, it may do the opposite.
One set of researchers found no increase in racial and socioeconomic diversity after colleges implemented test-optional policies, concluding in uncharacteristically strong language that "it may be the case that SAT test-optional policy is a pure marketing strategy resulting in a short-term increase in applications without fundamentally changing the quality or diversity of the institution." Other research found that the primary consequence of test-optional policies is increasing selectivity rather than diversity. Even the main study touted by advocates of going test-optional showed increased rejection rates for students who do not take the SAT. In other words, going test-optional increases applications, not diversity.
Loughlin and the #VarsityBlues scandal demonstrated how standardized testing plays an important, though imperfect, role in leveling the playing field for low-income students in particular. It also revealed what we already know: The most privileged families use every tool, both legal and unsavory, to get their children into selective schools. Which raises the question: If standardized test scores advantage wealth and privilege, why did these elites resort to paying people to take the SAT in place of their children? The answer is clear. It's because they knew that despite their enormous wealth and privilege, their children would not be able to fake it when it came time to actually take the test.
Now imagine a world where the only other consideration when applying to college, besides GPA, is the number of piano lessons, violin recitals or international trips a student participated in — activities only those with disposable income can afford.
While high school GPA is the best predictor of college success, the combination of GPA and test scores is an even better predictor, especially when grade inflation is prevalent in higher-income districts.
Taking away the instrument that makes inequity transparent does not solve inequity, much as taking away a thermometer does not stop a fever.
We should focus on addressing the underlying causes that create disparities rather than attack the product that reflects them.
We know that African-American and Hispanic students attend schools that are funded $23 billion less each year than their white counterparts. Let's fix that. We know schools that have a high proportion of African-American and Hispanic students are taught by ineffective teachers. Let's fix that. We know that African-American and Hispanic students enroll in advanced coursework at a much lower rate, even when they are equally prepared. Let's fix that.
Taking away the SAT/ACT in college admissions, which simply reflects the inequity prevalent in our education system, does not solve the underlying issues. It just masks them.
Dr. Prateek Dutta is the policy director for Democrats for Education Reform-Colorado and serves on the Board of Trustees of the University of Northern Colorado. 
Get stories like these delivered straight to your inbox. Sign up for The 74 Newsletter