Analysis: How the California Teachers Union Is Spending Its Summer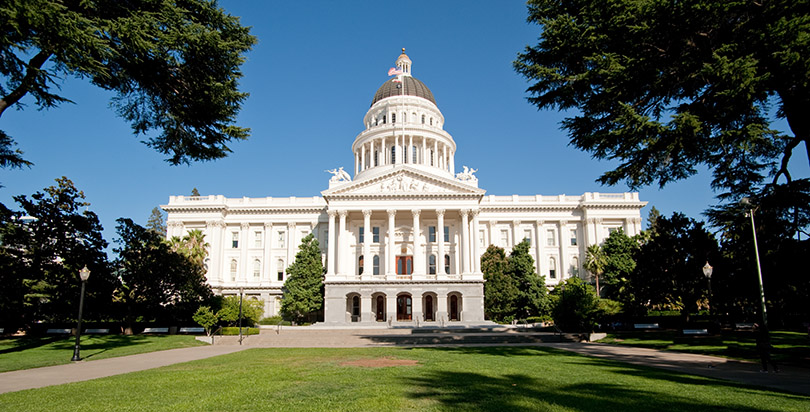 Summer is downtime for education, but the California Teachers Association remains active on the policy front. Ever since its
May 1 Day of Action
— the message of which varied greatly
depending on local issues
— the union has tried to take advantage of huge legislative majorities and burgeoning school revenues to push its agenda.
On May 17 CTA held its
chapter presidents lobby day
at the state capitol, directing local affiliate officers to focus on bills related to immigration and charter schools — but mostly to squash Assembly Bill 1220, which proposed raising eligibility for teacher tenure from two to three years of experience.
Maverick Assembly Democrat Shirley Weber of San Diego
withdrew the bill
soon after a CTA-supported competing bill was introduced by her colleague, Assembly Democrat Tony Thurmond of Richmond. Thurmond's bill would have pushed tenure to three years but also granted even probationary teachers the right to contest dismissals. After Weber withdrew her bill, Richmond withdrew his. It is certainly just coincidental that Thurmond is running to become the state superintendent of public instruction, a race he cannot win without union support.
Having ensured that it will continue to be costly and time-consuming to dismiss teachers, CTA began efforts to make it easier to become a teacher. The union is currently exploring options for prospective teachers to qualify for a credential without taking a test. CTA is particularly interested in eliminating the
Reading Instruction Competence Assessment
, which 33,000 elementary school teacher candidates have failed over the past four years.
These teachers might struggle a bit more in their first year or two, but CTA has an answer: salary increases for veteran teachers. The union's rationale is that veteran teachers will need to train and mentor the newcomers and should be additionally compensated.
As new teachers enter the profession, CTA will take advantage of the budget trailer bill it crafted requiring school districts to grant the union access to new-employee orientations so it can pitch the benefits of union membership.
Those new employees probably won't hear the other side of the story, however, because CTA also supports Senate Bill 285, which states that school districts "shall not deter or discourage public employees from becoming or remaining members of an employee organization."
Because the costs of obtaining a teaching credential can be a burden to new educators, two California Senate Democrats introduced a bill that would provide a 50 percent income tax credit for teacher candidates to offset many of those costs.
CTA might be expected to support a reduced financial burden on teachers, but it
opposed the bill
, saying it would "not only undermine funding for public education but would irrevocably harm the fabric of our school communities."
It will be difficult for Californians to measure how funding is undermined because CTA also opposed Assembly Bill 1321, which would have required school district report cards, mandated by the federal Every Student Succeeds Act, to include data on per-pupil spending and personnel expenditures.
CTA's master plan seems to be flowing smoothly, but there are a few shoals. The union is experiencing some
labor problems of its own
involving pension payments for CTA employees.
CTA's Los Angeles affiliate is peppering the Alliance charter school network with labor complaints, only to have most of them dismissed by the state
Public Employee Relations Board
.
And with public pension liabilities a big concern for most states, CTA and other educator groups are concerned about the decision by the California State Teachers' Retirement System to
build a second, $181 million office tower
in West Sacramento.
These are minor setbacks as long as the California economy stays out of trouble and CTA can still rely on the incentive of agency fees to keep its membership numbers up, but how long will that remain the case?
Email tips to mike@the74million.org
Support The 74's year-end campaign. Make a tax-exempt donation now.