Analysis: How D.C.'s Teacher Hiring Process Is Drawing a Larger Pool of High-Quality Candidates and Diversifying the Teaching Corps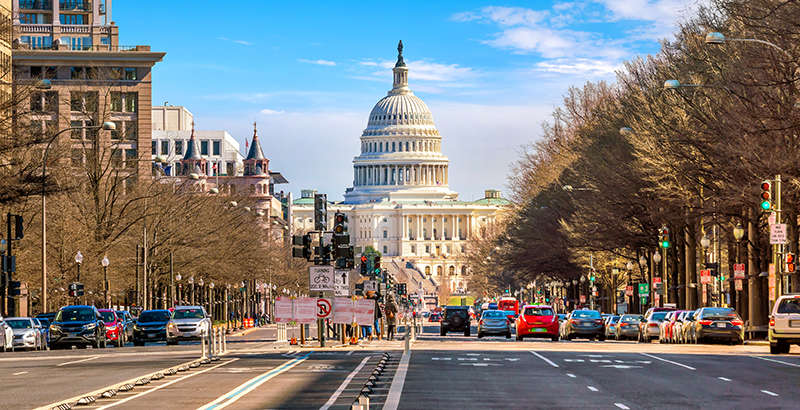 Get stories like these delivered straight to your inbox. Sign up for The 74 Newsletter
Many states and school districts are working to bolster their teacher workforces as educators endure a third school year under the pandemic. Some have used bonuses to reward teachers. Others are using technology to get their strongest instructors in front of more students. But an infusion of federal COVID relief aid provides an opportunity to address an often-overlooked strategy: improving the way schools hire teachers. The school district in the nation's capital has embraced the strategy, with great success. 
For years, the 50,000-student District of Columbia Public Schools started school in the fall with scores of classrooms staffed by last-minute hires, substitutes or no teachers at all. But over the past decade, the school district has turned the problem around using a comprehensive hiring system that combines a multi-step vetting process with a state-of-the-art web portal and extensive data analysis to help school leaders select the best applicants. The results are impressive: many more candidates and a higher-quality, more diverse teaching corps. 
Under the system, known as TeachDC, applicants first complete an online application and answer short essay questions focused on student achievement — such as how they set goals and track progress — as well as on their core values and beliefs about whether all students can learn to high standards. If they pass that stage, applicants complete a phone interview conducted by a trained teacher rated effective or highly effective, who focuses on those topics as well as instructional expertise. Selected candidates then advance to a "recommended" pool and may submit an audition video of their teaching. (The audition tape was required before the pandemic.) School principals and personnel committees, who make final hiring decisions, are encouraged to select candidates from that pool for interviews and additional screening before making an offer. 
The school district's pioneering teacher-evaluation system is an important component of TeachDC's success, with highly rated educators playing a role in interviewing candidates, and with the evaluation system's ratings validating both the TeachDC process and efforts to hire strong candidates early in the cycle.
Researchers have found that this multi-step vetting system yields stronger candidates than the traditional, often ad hoc, hiring practices used in most of the nation's school districts. In particular, applicants with strong undergraduate achievement and highly rated essay and interview scores subsequently earned much higher marks in the school district's Impact evaluation system than low-rated applicants whom DCPS also hired, according to a 2018 study by researchers at Harvard, Columbia and the University of Michigan.
Results from the Impact system also revealed that teachers hired earlier in the process are more effective in the classroom, leading DCPS to start the recruitment process in December. To help schools identify vacancies as early as possible, the district provides incentives so that teachers who are planning to leave or retire let the school district know by April 1. These efforts have resulted in a significant reduction in the sorts of last-minute hires that plague many urban school districts. In the 2020-21 school year, 98 percent of DCPS's openings were filled by the first day of classes. The percentage of teachers hired before the end of the previous school year — so-called early hires — has increased by 71 percent since 2016-17, and by 158 percent in Washington's high-needs schools. 
DCPS has combined this earlier and more rigorous hiring process with a focus on diversifying its teaching force. It has pursued partnerships with national organizations that have a track record of recruiting strong and diverse teaching talent, including Teach For America, the Urban Teacher residency program and Relay Graduate School of Education, which also offers a residency program in DC schools. It's partnering with Howard University to recruit high-quality teachers of color in science and math. And it has trained those who interview prospective candidates to recognize and eliminate bias from those conversations.
One measure of success: 14 percent of the DCPS workforce were male teachers of color in 2019-20, 3.5 times the national average. And the district has retained effective and highly effective Black and Latino teachers at higher rates than comparable white teachers.
None of this is rocket science. But too few districts across the country prioritize teacher selection, despite the importance of educator quality to student success. Too often, hiring is a superficial, last-minute exercise, and students pay the price in inferior instruction. For school districts hoping to use the historic influx of COVID relief funding to address the problem, the school system in the nation's capital points to what's possible. 
Lynn Olson is a senior fellow at FutureEd, a think tank at Georgetown University's McCourt School of Public Policy. Thomas Toch is director of FutureEd.
Get stories like these delivered straight to your inbox. Sign up for The 74 Newsletter