Analysis: Have We Hired Too Many Teachers? Scholar Warns of Economic 'Time Bomb'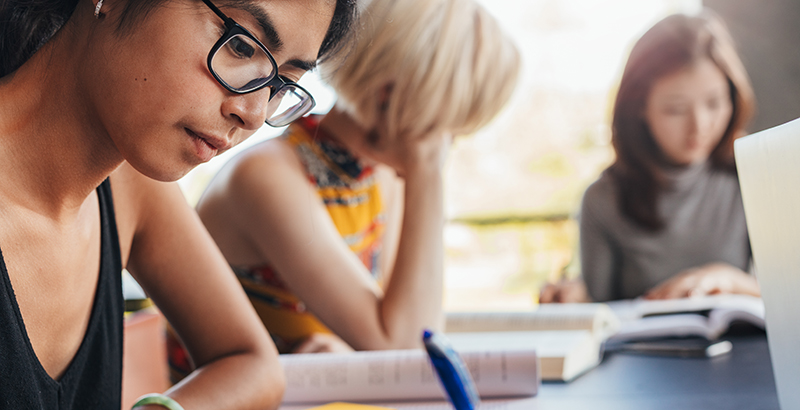 Mike Antonucci writes the weekly Union Report for The 74. See the full archive.
Any day of the week you can find an article warning of the national teacher shortage. The latest is from Washington Post columnist Valerie Strauss, who blames a dearth of teachers on "low morale over low pay, unfair evaluation methods, assaults on due-process rights, high-stakes testing requirements, insufficient resources and other issues."
There's nothing new about these alarms; they date back to at least the early part of the 20th century. As I've noted, since that time we have almost quintupled the number of teachers and also cut the student-teacher ratio in half (student population data are here and here).
So it is refreshing to find a report on actual teacher staffing numbers from a respected academic who is willing to call them what they are: "a ticking time bomb."
In an Education Week report on the National Center for Education Statistics latest school staffing survey — which showed the number of teachers was growing faster than student enrollment — University of Pennsylvania Professor Richard Ingersoll characterized the teacher workforce as "ballooning."
"Financially it's a ticking time bomb, we think," Ingersoll said. "The main budget item in any school district is teachers' salaries. This just can't be sustainable."
It's easy to see what Ingersoll means. NCES produces its survey every four years. Almost all public school staffing took a hit during the 2012 survey, as districts laid off thousands during the recession. Hiring was bound to return to normal levels afterwards.
If we go back to 2008 we get a clear picture of the growth of America's public school workforce. While, student enrollment in 2015-16 was virtually identical to what it was in 2007-08 — almost 49.3 million students — the number of employees in 2016 was substantially higher.
The population of teachers grew from 3.4 million to more than 3.8 million — an increase of 12.4 percent.
But teachers comprise only half of the public school labor force. Over the past eight years, the numbers of administrators, bureaucrats, specialists and infrastructure support employees have also ballooned. The ranks of vice principals and assistant principals grew by 8.3 percent. Instructional coordinators and curriculum specialists increased by 10.5 percent, and there was between 5 and 12 percent growth in the number of nurses, psychologists, speech therapists, and special education aides.
Again, this larger group of employees is responsible for the same number of students as were enrolled in 2008.
Not all professions have grown over this period. There are fewer secretaries, librarians, school counselors, and teacher aides (other than in special education). Some support employees may effectively be paying with their jobs for all the new teacher hires.
The immediate financial impact is troubling, but that's just the start. Many of those additional teachers, vice principals, and curriculum specialists will qualify for a pension. Many states will find themselves shortchanging those who teach in order to fund those who no longer teach.
As much as we think of schools as buildings, desks, and books, more than 80 cents of every dollar spent on public education goes toward the cost of employee salaries and benefits. When a recession hits, the only effective way to cut costs is through reductions in the labor force. Yet when additional appropriations are made, most will be spent only two ways: on more compensation for education employees and/or more education employees.
Professor Ingersoll told Education Week it was tough getting a handle on the national education labor market. "We never were able to figure all of it out," he said.
This is understandable. The labor market for teachers has never been based on student enrollment, only on the amount of money available to spend. Raising that money is easier if there is a teacher shortage of crisis proportions.
Debunking teacher shortage panic requires swimming against a tide of conventional wisdom — much like reporting on average teacher salaries. If there is a teacher shortage, it may be because we will keep hiring more and more teachers until we finally run out of available adults.
Get stories like these delivered straight to your inbox. Sign up for The 74 Newsletter