Analysis: American Federation of Teachers Membership Rose in 2020 — or Fell, Depending on How You Look at It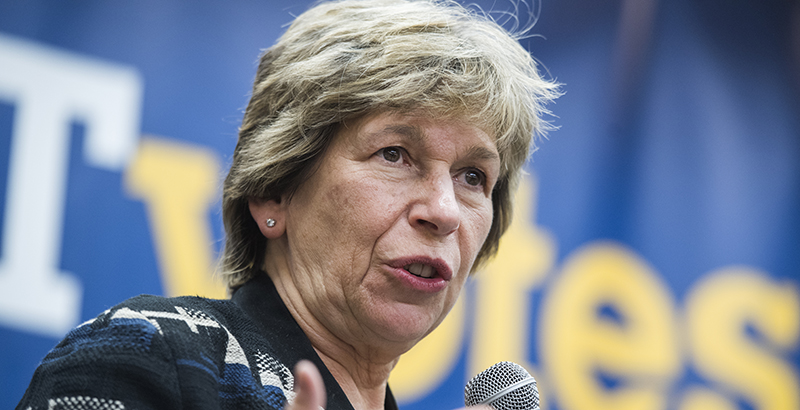 Mike Antonucci's Union Report appears most Wednesdays; see the full archive.
Each year, any labor union with at least one member working in the private sector must file a financial disclosure report with the U.S. Department of Labor. The report, called an LM-2, details spending on staff salaries, benefits and grants to affiliates and advocacy groups. It also includes membership figures.
The fiscal year for the American Federation of Teachers runs from July through June, and the Labor Department has just released the union's LM-2 to the public.
Unlike those of the National Education Association, AFT membership numbers are notoriously difficult to decipher. It is noteworthy, and somewhat surprising, that the union reported an increase of nearly 12,000 members this year. It is the first full year after most members have had an open resignation window to leave the union, due to the U.S. Supreme Court's Janus ruling in 2018.
A closer examination of the numbers reveals that while the precipitous loss of members unions feared has not occurred, AFT did indeed lose working members in 2020. The reported gain is courtesy of 22,000 new retired members.
Active members who convert to retired member status are good for AFT's membership numbers, but not so good for its bottom line. They go from paying $19.58 each month in dues to paying zero. Strictly from a financial perspective, they are no different from lost members or former agency fee payers.
Nonetheless, AFT is not hurting financially. Thanks to a 30-cent-per-month dues increase, the national union took in almost $186 million from members, an increase of $7 million from 2019.
Several big-ticket expenditures ate up quite a bit of that total. AFT spent $44.8 million on payroll and an additional $40 million on employee pensions and post-retirement health benefits. President Randi Weingarten was paid $417,968.
More than $31.2 million was spent on political activities and lobbying, and another $8.5 million was distributed in "contributions, gifts and grants" to other organizations.
Some of this money was standard funding of AFT state federations and local affiliates. The national union also loaned $1.4 million to the Detroit Federation of Teachers, $1.1 million to the Philadelphia Federation of Teachers and $520,000 to the Newark Teachers Union.
AFT gave seven-figure grants to four national Democratic Party super PACs:
Six-figure grants went to organizations and campaigns such as Emily's List, the Opportunity to Learn Action Fund and the State Innovation Exchange, including an eye-opening $400,000 to help elect Jackie Goldberg to the Los Angeles Unified School District school board.
What these numbers suggest is a trend that has been followed by the industrial unions for decades. There are no collapses, just a slow, gradual, but steady deterioration of active membership. The unions compensate for this with increased dues from that smaller pool. These are then used on political activities and lobbying designed to stem the tide of losses through legislative means. The latest union initiative is the federal PRO Act, which would gut right-to-work laws in the 27 states that have them.
Whether that's a winning strategy depends on your outlook. Unions like the Teamsters have nowhere near the membership or political clout they once had, but despite decades of membership loss, they are still a force to be reckoned with when elections come around. Public-sector unions have an additional advantage in that their growth is directly tied to the size of the government workforce.
The immediate future will be unsatisfying both for unions and their opponents. There will be no wholesale exodus from public employee unions, but no long-predicted union resurgence, either. What is currently going on will continue.
Get stories like these delivered straight to your inbox. Sign up for The 74 Newsletter