Analysis: 5 Suggestions From Idaho Charter School Leaders as Their Rural Students Switch to Online Learning — and 2 Thoughts for the Future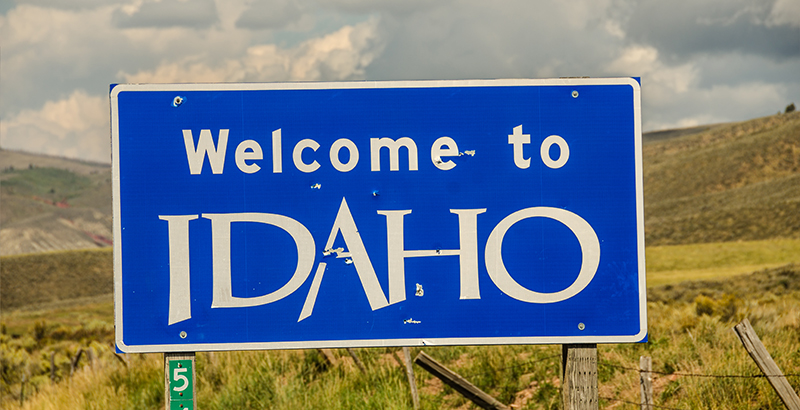 "Stay connected."
That's perhaps the No. 1 lesson from more than 30 school leaders who are working to serve their Idaho families, children and communities during the COVID-19 shutdown. These leaders represent a wide range of public charter schools, from small remote or rural schools — such as Island Park in eastern Idaho, with a student population of 15 — to some of the state's largest charter schools, like North Star, Compass and Sage in the Boise area, which serve upwards of 1,000 students each.
Schools in Idaho were officially put on four weeks of closure March 23, but many expect they will not physically reopen until after the summer. As the charter sector, which educates 8 percent of public school students in the state, engages its operational flexibilities to innovate, educate, support and feed needy children even as their buildings stay dark, the Boise-based nonprofit Bluum and the J.A. and Kathryn Albertson Family Foundation convened a forum for school leaders to share what they are doing to keep learning going while their buildings are closed. Here are their key takeaways:
Stay connected
To your teachers. And to your students and families. It's more than just email; most of the leaders are prioritizing daily video or phone calls to connect with their staff, both as a group and one-on-one. As one rural leader put it, "Our biggest goal is to perpetuate our school community and keep our school engaged. We have daily live contact time online."
Preliminary course offerings will reinforce learning that's already taken place, with an emphasis on human connection and adapting to communicating with people in a way not everyone is accustomed to.
Some of the schools have even deepened their personal connections. For one leader, a pause to have a discussion with teachers about what working from home would look like gave deeper insight into the kinds of support the team would need.
At Elevate Academy in Caldwell, where 88 percent of families qualify for free or reduced-price school lunch, teachers are delivering meals and hands-on curriculum, like cooking kits and small woodworking projects, to their students' homes. This deepens the connection between family and school. It also widens the safety net for some of the community's most at-risk students who don't have an adult at home to help them during work hours.
Be proactive
"We started preparing for this well before a decision to close our campus was made" — most of our school leaders started their briefing with a version of this sentiment, as they detailed their planning and preparation efforts to transition into a new kind of learning. Many of the schools already had digital tools like Google Classroom, Seesaw and Class Dojo built into their models in some way. Schools invested in expanding those systems several weeks before the shutdown to support education from afar and to help their teachers use these tools remotely. Many are using tools like Zoom, Loom and Google Hangouts to keep in touch with their faculties and students.
Learning doesn't stop
Here is what two schools are doing to make the shift to the new normal of schooling.
One of Bluum's 2020 Idaho New School Fellows, Marita Diffenbaugh, has extensive experience coaching educators and suggested keeping distance learning simple. Teachers trying to make an online class for the first time usually "include more tasks than needed"; instead, try to focus on student engagement, understanding the value of the lesson and how you will provide student assessment and feedback.
Gem Innovation Schools has been operating Idaho's highest-performing online school for nearly a decade and operates three brick-and-mortar locations as well. Some tips for transitioning to virtual learning: Teachers should take care of themselves first; focus first on connecting with students and preventing backsliding; reset expectations as if it were the first day of the school year; and ease in with two or three hours of direct instruction a day, then slowly ramp up expectations and time on instruction.
Serve all students
Equitable access to resources for diverse groups of students is top of mind. One of the first steps taken by every school we heard from was a home survey to find out which families needed additional resources like technology, food or internet connectivity. Every school has also been able to provide every student with a device to access online learning.
But what good is a device without an internet connection? Gem Prep: Meridian purchased 26 mobile hotspots and gave them to families who didn't have internet access at home. One school worked with a local internet provider to build infrastructure to a community that houses mainly farmworkers. A third school in rural Idaho partnered with the University of Idaho Extension office to allow students whose geography limits internet access to use computers there. Another charter school in north Idaho has opened its computer lab for this purpose.
At Fruitland's Treasure Valley Classical Academy, school leader Stephen Lambert is using his school's buses to deliver meals and to pick up and drop off hard copies of learning materials. Several others are providing to-go lunches, and teachers are pitching in to drop off meals for those who have no way to pick them up.
To make sure that kids with special needs are not being left behind, school leaders, teachers, parents and counselors are all collaborating to provide learning options and accommodations. Telemedicine platforms have played a large role in this accommodation.
Serve others
Alturas International Academy in Idaho Falls recently earned an award for its global relief efforts, but last week its focus was closer to home. Partnering with the local YMCA, Alturas Academy organized a local food drive to help families in need.
A number of high schoolers from Compass Public Charter School are babysitting for first responders and medical workers who don't have child care. And Compass is becoming a food distribution site for all children in the community between the ages of 1 and 18.
Longer-term advice

Max Koltuv, former regional superintendent at Achievement First and current adviser to Bluum grantees and other Idaho charter management organizations, offered two longer-term pieces of advice. He said, "Prepare for next year now and assume less money. Start hiring for next year and think through your budget carefully." Second, "develop your improvement plans now so that you can retain your strongest talent going into next year and beyond."
Kristen McCarver is communications manager for the Boise-based nonprofit Bluum and a lifelong Idaho native. Josh McCarty is CEO of Good Points Communications.
Support The 74's year-end campaign. Make a tax-exempt donation now.