Rotherham & Schmitz: 1 Million Teachers Don't Get Social Security. Trump Can Make It Great Again By Letting Them In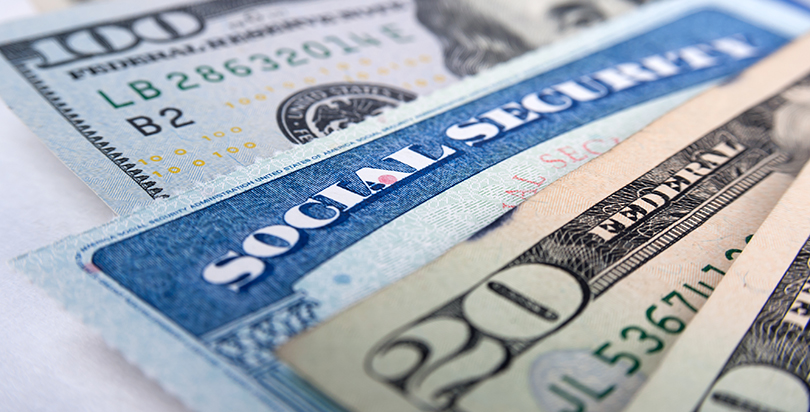 ---
---
Politics aside, it's important to acknowledge the financial reality of the situation. According to the 2016 Social Security
Trustees Report
, the Social Security trust fund will hit insolvency in 2034. Absent any changes before then, participants could still collect benefits, but those payments would need to be cut by 20 percent.
Because of this, it's unlikely that Trump's reduction-free promises will hold up without new revenue going into the program. Action of some kind is almost certainly inevitable. Social Security's fiscal problems are frequently overstated, and, with some fixes that are more straightforward substantively than they are politically, the insolvency issue can be addressed. For teachers, though, there's a bigger problem.
Why should teachers and the education sector care about all this? Because more than a million teachers are not covered by Social Security — that's
40 percent
of all teachers, a figure that includes every one in California, Illinois, and Massachusetts.
If Trump is serious about his campaign promises to protect entitlements and improve education, Social Security reform gives him an opportunity to do something creative. He wouldn't be making Social Security great again for teachers, but he has a chance to make it great for teachers for the first time.
Social Security is a national program, but owing to policy deals struck at its inception and as it evolved, state governments can decide whether public-sector workers who are covered by pensions may participate.
Most teachers today are enrolled in state-run defined benefit pension plans in lieu of Social Security, and right now, those retirement plans are coming up short. Overwhelmingly, those plans fail to offer workers adequate retirement
benefits
; only about 1 in 5 teachers even earns a full pension, and fewer than half end up qualifying for any pension at all. To be clear, Social Security isn't designed to serve as a stand-alone retirement benefit — so it's not a substitute for a lousy pension plan. But should Trump expand the program, it would provide all teachers with a baseline of secure, nationally portable retirement benefits.
It's not just teachers who would benefit. This change would also be good for those states that don't yet offer their employees Social Security coverage. For logistical reasons, those states are unlikely to make a change unless they're forced to, but it would allow them an opportunity to redesign their retirement benefit systems to work with Social Security, rather than trying to be a standalone benefit. Adding Social Security would let them offer more modest, less risky retirement benefit structures.
Currently, 11 states offer some of their teachers Social Security coverage (see
NEA report
, page 26), while 10 states and Washington, D.C., cover very few or none at all. A one-time monetary incentive from the federal government as part of a larger entitlement reform package could persuade states to reconsider their rules and sweeten the deal for those willing to extend coverage.
Even fiscal hawks should like this change because, perhaps counterintuitively, expanding Social Security participation would help the program's bottom line. Implementing universal Social Security coverage would actually
reduce the program's deficit
by 10 percent and extend the program's longevity by an additional two years.
So when the president and his Republican friends in Congress find themselves in relationship counseling, hopefully improving Social Security for the nation's teachers will come up. Even better: If a real conversation about entitlement reform does break out, hopefully teachers won't be forgotten. By extending Social Security coverage to all teachers, policymakers could help with the program's solvency as well as the retirement challenges faced by millions of former teachers.
Get stories like these delivered straight to your inbox. Sign up for The 74 Newsletter