An Overlooked Election Surprise: Three New House Democrats Who Back School Choice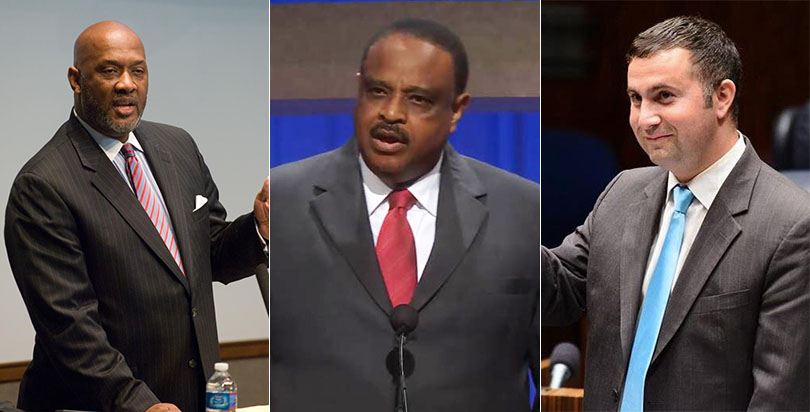 Education choice advocates last week were buoyed by the surprise election of school choice supporters at all levels of government, from statehouses to governors' mansions to the White House.
Most of those supportive politicians are Republicans. But the real surprise may be the new trio of Democrats in the House of Representatives who support private school choice programs, Greg Brock, executive director of the American Federation for Children, said at an event Thursday that examined the election and school choice.
Florida voters sent Al Lawson and Darren Soto to the House, while voters in Philadelphia elected Dwight Evans. All are Democrats who backed charter schools and private school choice programs when they served as state legislators.
"What we've gone from in the U.S. House is actually only having two members in the Democratic caucus supporting private school choice to having five. It may not seem like a whole lot, but it is symbolically important," Brock said. (Reps. John Delaney of Maryland and John Lipinski of Illinois voted last year to reauthorize the federally funded school voucher program for Washington, D.C.)
Congress will have to reauthorize the D.C. program and approve any of the school choice ideas President-elect Donald Trump has proposed.
Several Senate Democrats have also backed the so-called D.C. Opportunity Scholarship Program, Brock said: Dianne Feinstein of California, Mark Warner of Virginia and Bill Nelson of Florida. Sen. Cory Booker of New Jersey has backed the program as well.
"Private school choice is starting to get some traction in national Democratic circles. I'm by no means arguing it's a majority, or even close to a majority anytime soon, but perhaps … Democratic congressional leadership, if nothing else, will recognize the politics of the issue are changing," Brock said.
School choice advocates were also buoyed by surprises in state elections.
In Indiana, for example, Republican Jennifer McCormick defeated incumbent State Superintendent Glenda Ritz, a Democrat who opposed expansion of the state's voucher program. And Lieutenant Gov. Eric Holcomb — who was involved in the passage of broad school choice programs — won the governor's seat, succeeding Vice President–elect Mike Pence.
Elsewhere, the Kentucky House will be in Republican hands for the first time in 95 years, creating an opening for a charter school law after years of failed attempts, said Nina Rees, president of the National Alliance for Public Charter Schools.
In North Carolina, Democrat Roy Cooper leads in the governor's race by a few thousand votes in a contest that's likely to go to a recount. But Republicans hold a sufficient majority in the Legislature to override any possible vetoes. And longtime Democratic State Superintendent of Public Instruction June Atkinson, who didn't back some choice proposals, lost to Republican challenger Mark Johnson.
There was one key loss — control of both houses of the Nevada Legislature flipped to Democratic from Republican. State lawmakers must come up with a new mechanism for funding the state's near-universal education savings account program after the state Supreme Court upheld the program's constitutionality but not its original funding stream.
The 74's Editor in Chief, Campbell Brown, who also sits on AFC's board of directors, moderated the event. Betsy DeVos is the chair of the AFC board of directors. The Dick & Betsy DeVos Foundation provides funding to The 74, and AFC sponsored The 74's 2015 education election summit.
Support The 74's year-end campaign. Make a tax-exempt donation now.