An Oregon Ed Reporter Reflects on a Massacre: I Used to Cover Umpqua Community College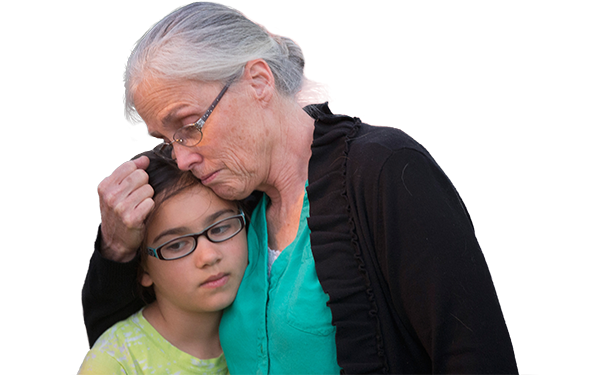 This essay originally appeared at EdExcellence.net; Kate Stringer is a policy intern at the Thomas B. Fordham Institute
I thought I'd left Roseburg behind three months ago, at milepost 125 on Interstate Five.
After spending the past year as the county's education reporter, I was eager for a new city, a new coast, and new opportunities to write about education. I packed my car and drove away in June, watching the red-tailed hawks disappear for the last time in my rearview mirror.
Or so I thought. This past week, Roseburg is all I can think about.
When my coworker first announced the news of a shooting at Umpqua Community College last Thursday, I was confused. The school, to say nothing of the small county it resides in, just isn't the stuff that national media events are made of. The
massacre that killed at least ten students and injured seven others
wasn't supposed to happen there; some other city, maybe, but not there.
This isn't to say that nothing of note happens in Douglas County. Community journalism was a whirlwind tutorial in the small-bore forces and events that shape people's lives — especially when it comes to education. Schools countywide were battling for funds to bring iPads into classrooms so that students from special education classes and kindergarten reading groups could reap the benefits of twenty-first century innovation. Teachers emailed me daily, eager for press coverage of the Career and Technology Revitalization grant funds from the legislature, which brought welding, carpentry, and 3-D printers into the classroom. The community college had just made exhaustive efforts to raise funds for a new health, nursing, and science building that would allow impoverished rural students to have access to a top-notch STEM education.
As of three months ago, I was probably the only journalist who had used "Umpqua Community College" in a sentence on Twitter. But without warning last week, breathlessly scrolling through the feed on my phone, I came across reporting from NPR, the New York Times, and even my former colleagues at Roseburg's News-Review—all following the tragic events on a campus I remember as perpetually sunny and dotted with leafy trees. Now it was dotted with blood.
President Obama spoke the words "Roseburg" and "Umpqua Community College" in an impromptu address. "Save these lives and let these people grow up," he implored. The press room he spoke from has become recognizable from speeches similar to this one.
The young people back in Douglas County keep coming back to me now: I see
Estrella Eyler
, a once-shy fourth grader now making huge strides in her speaking skills with the help of technology and a dedicated speech pathologist. I see
Alex Humbert
, a South Umpqua High School graduate who overcame shyness, anxiety, and family loss to win self-confidence and the prestigious Horatio Alger National Scholarship in January. I see
Johnathan Butterfield
, a seventh grader who couldn't stop grinning and bouncing on the balls of his feet as he told me about his ambitions to be an engineer, archaeologist, or time machine…machinist.
These students weren't any of the ones who were killed in the expository writing class at Umpqua Community College on Thursday. But I've been thinking about them, along with the dozens of other students I've met. And I wonder if they'll ever sit in a classroom, there or elsewhere, where their zest for life and learning will end in an eruption of gunfire. Like President Obama, I beg that we allow them to grow up.
With my move to the East, I thought I'd seen the last of this community and these kids. Maybe that's what we've all thought, time after time, as we've gotten used to watching students gunned down by classmates or strangers. But the students of Douglas County, and those in other counties across Oregon and the United States, should never be forgotten. Not by me. Not by the lawmakers debating gun control and mental health issues. Not by the education system that often resembles a battleground in the face of paltry state funding, wavering access to technological improvements, and bumbling efforts at early education.
Roseburg, I can't get you out of my head. I hope the country can't either.
Photo by Getty Images
Support The 74's year-end campaign. Make a tax-exempt donation now.