An Educator's View: Video Journaling Lets Me & My Students See the Faces Behind Our Masks and Gives Them Confidence to Face Challenges Ahead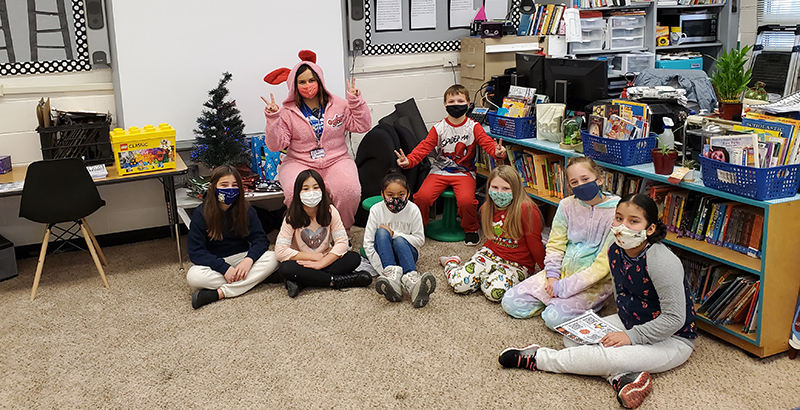 Get essential education news and commentary delivered straight to your inbox. Sign up here for The 74's daily newsletter.
One of the most contentious debates in education as students return to their classrooms is how to address learning loss due to the pandemic. A recent survey showed that 71 percent of U.S. adults are concerned with students' academic progress, and there is no shortage of ideas about how to make up for lost time.
But how do children feel after this extremely challenging year?
The widespread concern over learning loss isn't lost on my fourth-graders. And if they are to overcome the obstacles ahead and not only catch up, but thrive academically, they'll first need to believe it's possible. In my classroom, cultivating a growth mindset and trusting relationships has always been routine — now, it feels more essential than ever.
When we returned to in-person learning last fall, my classroom was a sea of tiny eyes and colorful masks. While we were thrilled to be back in school, not being able to see each other's expressions — our smiles, our questioning glances, our looks of concentration — made it hard to connect. On top of that, my students were struggling to pick up where they'd left off before schools shuttered in the spring, and their confidence was fading. To get things on track, I turned to video journaling.
From the beginning, the videos offered the only way for me to see my students' full faces and smiles, and for them to see mine. But over the next several months, our videos became the place where we'd explore our capacity to overcome challenges, big and small. Now, each week, I send my students a reflection question though Along, a video journal. They then use their phone or laptop to record themselves sharing their thoughts, or they can respond through text if they prefer. They upload their reflections to the secure platform, where I am the only one who sees it. If I want to follow up with a response, I can do so.
Because it's a one-on-one forum, students can be honest and open in their responses. I can pose a range of questions to see how they are really doing, from asking them to share about a time they helped someone to talking about how they cope with stress. It has created a space that is comfortable for them to reflect on their learning, while introducing me to their interests and hobbies — all of which carry great weight in the classroom. If I know that one of my students is passionate about playing baseball, it gives me something to call upon when they're struggling in class and need to be reminded of the power of practice.
If a student shares a personal story about coping with stress, it creates an opportunity for me to affirm those feelings and develop a trusting relationship. These connections are critical — students must trust that the work I assign is worth their time, that they're safe to take risks in their learning and that they can seek help without fear of embarrassment. Learning recovery won't happen without these trusting relationships.
Many of my students have become more confident in class since we've started video journaling regularly. For those who are still learning to read and write, it gives them a way to successfully express themselves and their ideas directly with me, which has empowered them to take more chances during our literacy lessons.
As we anticipate what schools will look like in the future, it's likely that students and teachers will continue to wear masks — and video journaling allows educators and children to see beyond them. In addition, as we look for ways to help students recover and grow after this difficult year, helping them see themselves as capable instead of behind will be important. I'll continue to use different tools to foster the confidence my students will need to fearlessly tackle whatever challenges might lie ahead, in the postpandemic era and beyond.
Tava Dennis is a fourth-grade teacher at Sonoma Heights Elementary School in Winnemucca, Nevada.
Get stories like these delivered straight to your inbox. Sign up for The 74 Newsletter