An Educator's View: Our Wealthy Nation Denies Millions of Students a Quality Education. So I Left My District to Become an Advocate for all Children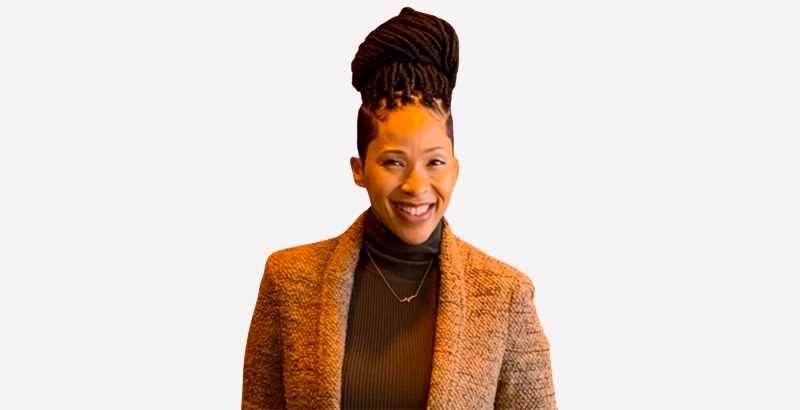 Support The 74's year-end campaign. Make a tax-exempt donation now.
Over the past year, numerous terms have been thrown around in lengthy policy debates about dollar amounts. "Closing the digital divide." "Missed learning." "Accelerating learning."
But while politicians debated nuances, they put children — and their futures — at risk.
The American education system has never equitably served all students, but the COVID-19 pandemic showed just how broken the system is and how dire the consequences are when legislators don't act with urgency.
As the deputy superintendent of a district in New York that exclusively served at-risk students in need of academic or emotional support before the pandemic, I witnessed our children — closed out of our school buildings — struggle with death and loss, food insecurity and a lack of necessities, along with limited academic resources like internet access and social-emotional supports. We did everything we could to sustain them, from home deliveries of food and clothing to mobile hotspots. Yet our resources weren't nearly enough to provide the full assistance they needed.
For some, the toll of the pandemic was too great. Our graduation rate whittled by 40 percent as students were forced to prioritize their families' immediate need for a paycheck over their education.
Those who were able to continue with their schooling showed the most unrelenting grit and determination I have seen in all my 16 years as an educator. Our valedictorian and her mother sat on the freezing sidewalk outside a Dunkin' Donuts in the cold every day for five months just to access internet so she could complete her classes. She didn't miss a single assignment.
We live in one of the wealthiest countries in the world, yet even in the best of circumstances, our nation continues to systematically underresource millions of students of color and children from low-income families. In the worst of times, we deprive them of a lifeline.
To provide resources to students and families should be a simple decision. There shouldn't be a discussion of who deserves those resources or which ideological platform those advocating for resources espouse. Playing political football with the futures of Black and Brown children and students from low-income families teaches them that they are not worthy.
I decided to transition this summer from education to education advocacy because I believe it is incumbent upon those of us fighting for a more equitable education system to bridge the gap between the pressing needs of students and their families and the priorities of policymakers. Education reform shouldn't just be about policy. It should be about moving the resources into the hands of those who desperately need it.
Unfortunately, throughout the pandemic, the inequity and inflexibility of our education system were deeply exacerbated. Many districts had no plans in place to support learning at home — making it more difficult to adapt in real time — or infrastructure to meet the basic needs of students for virtual instruction, from technology to adult supervision and support during lessons. Learning has never ended at the schoolhouse door; students have faced these same struggles completing projects, preparing for exams and watching course-related videos for years. Yet because school systems did not bear responsibility for extending resources to the home, they didn't — widening the gap between students from underresourced schools and lower-income communities and their more privileged peers.
Beyond that, teacher preparation and professional development programs have a long way to go to teach adaptability to educators. Having the tools isn't enough if you don't know how to be innovative. Excellent teachers were excellent during the pandemic. Those who struggled before continued to do so when asked to transition to new forms of instruction. Providing more virtual platforms and databases won't lead to excellence any more than giving a student a spreadsheet will lead to an understanding of concepts in math.
None of these problems are new, but with the extreme and dire circumstances of the pandemic, it became abundantly clear that unless we address the underlying policies that lead to these inequities, all children will never receive the quality education they deserve.
It is my greatest privilege to be an educator and to have been entrusted with the lives of my students. In moving outside of the classroom, I now have the responsibility to fight not only for the students in my school and district, but for all students across the country who need an advocate. This new role gives me a microphone to reach a wider swath of policymakers, to raise up the voices of underserved students and families whom society has rendered voiceless, to fight for common-sense policies that provide resources and to promote evidence-based practices — like summer learning, high-impact tutoring and extended school days — so every child has the supports needed in and out of the classroom to thrive.
I share my story because I don't believe it is all that different from yours. As individuals committed to educational equity, we are all called to this work because we are deeply passionate about ensuring a just and equitable education for all children.
These challenges facing our public education system are real, but instead of allowing ourselves to be defeated, we must show the same grit and determination my students exhibited in overcoming adversity, to harness this moment and to ignite transformational change. If we can ask that of a 17-year-old, we can certainly ask that of ourselves, and of our nation.
Shakira Petit is chief operations officer at Democrats for Education Reform. She previously worked in education for more than 16 years as a teacher, principal and district administrator.
Support The 74's year-end campaign. Make a tax-exempt donation now.