An Educator's View: A Curriculum That Builds Deep Knowledge Is a Critical Tool for Equity, Both for Learning in School and Online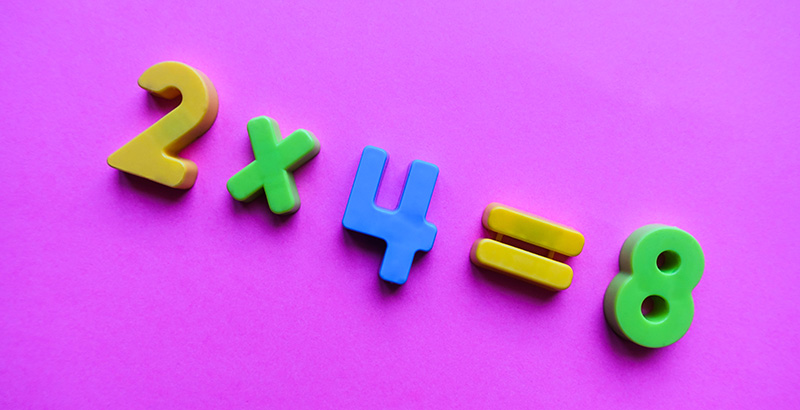 Washington, D.C., is my home, and as an educator, I'm proud of that. Here's a glimpse into why: Just before District of Columbia Public Schools closed in March, I observed a class of fourth-graders joyfully adding fractions on a number line as I coached their teachers. Each student was engaged and could talk about fractions with ease and confidence. Shifting instruction to teach students in a way that shows them why a process works increases their achievement. What's more, the kids loved doing the math.
DCPS has done something many districts around the country, such as Baltimore, Detroit and Guilford County, North Carolina, are doing. They are investing in professional development rooted in subject matter and a curriculum — the content around which daily lessons are built — that helps educators teach topics coherently, builds understanding and develops skills like computing numbers and decoding words with ease.
While that may seem expected, it's a departure from materials that have typically been found in U.S. classrooms for decades.
With those old resources, the kind that most of us adults used when we were students, a lot of material was covered, but knowledge-building took a backseat to skills-building. Students may have known the steps for adding 6 + 7 but never really understood the math behind them and how the core concepts of addition could be used to solve multiplication problems like 6 x 7. Now, in my city and an increasing number of other communities, both are emphasized.
And it's not just happening in math. In English classes, there is a move away from learning discrete writing skills — such as formulating a strong topic sentence and summarizing a main idea — and memorizing vocabulary words. Instead, students are learning how to connect these skills to build a strong knowledge base in important subjects like art, history and science. The author Natalie Wexler, in her book The Knowledge Gap, calls this critical for equity. She notes that, too often, elementary schools, particularly in low-income communities, fail to help students develop a strong knowledge of the world.
Building knowledge and skills is paying off here in D.C. Although the district won't have end-of-year tests this spring due to the coronavirus shutdown, for the past four years, DCPS posted steady gains on PARCC math and reading tests across grades after adopting curricula that take this approach.
Like most educators, I've been worried about what would happen in a remote learning environment. But this spring, the district retained its commitment to quality instruction and equity, making knowledge-rich resources available online. To ensure access, the lessons were available through public access television, too.
Looking ahead to fall, there is still so much uncertainty. Schools will continue to need high-quality materials that build knowledge and skills and can be used in person and remotely, probably in a hybrid fashion. These should include diagnostic assessments to see where students may have lost ground and interventions to catch them up. And I plan to keep supporting teachers through coaching and professional development, even if those are virtual.
I taught middle school math in Washington, D.C., for six years before moving into the role supporting teachers. I miss having my own classroom. But I love helping other teachers as they transform their instructional practices. And I love seeing the joy in children's faces when they do math.
Nadine Moulta-Ali provides coaching and professional development to District of Columbia Public School math teachers. She is an implementation specialist for Great Minds and previously taught middle school math in Washington, D.C., and high school math in Chicago.
Get stories like these delivered straight to your inbox. Sign up for The 74 Newsletter