Amid Rising Hunger, Educators Are Teaching Kids Virtually How to Grow, Cook Food
One in seven West Virginia kids don't have access to enough food.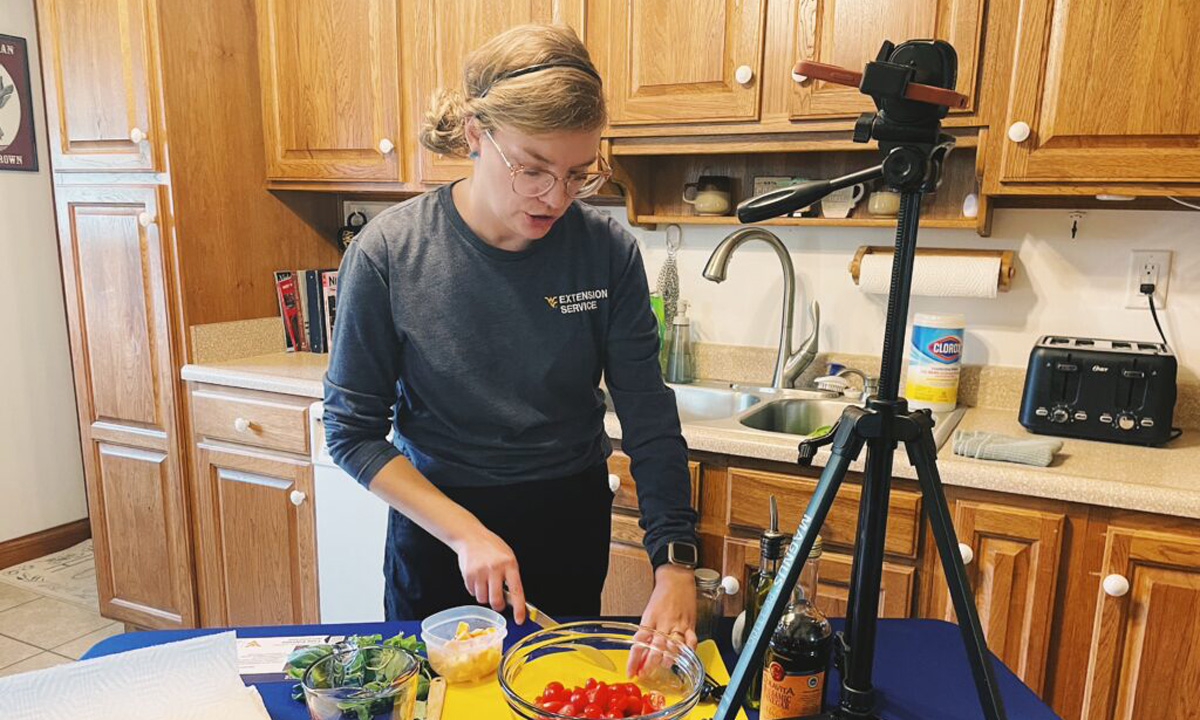 No paywall. No pop-up ads.
Heather Cook slices bright cherry tomatoes then places the halves into a glass bowl in her kitchen in Barboursville.
On a Friday in July, she's preparing what she calls an "easy caprese" salad. Next, it's time to add cheese.
Though she's alone in her kitchen, kids and adults around West Virginia are watching her step-by-step cooking demonstration via Facebook live. The virtual cooking class, offered through West Virginia University Extension programming, aims to teach kids and families how to grow and cook their own food in an effort to boost nutrition and affordability.
Cook, 35, said into her iPhone, held by a tripod, "Most of us love cheese, right? You can use cheese sticks."
When the COVID-19 pandemic forced WVU Extension to offer its Family Nutrition Program classes exclusively online in 2020, health educators started reaching kids and families they'd previously never seen in person in the 40 counties they serve. In turn, they created a full-time online instructor position this year in an effort to combat the state's childhood nutrition insecurity.
"A lot of parents work and can't make it, or we've also seen a lot of parents who don't have transportation," said Cook, who stepped into the new virtual instructor position after nearly 10 years with WVU Extension. "Doing the virtual classes, it opened up a good opportunity for them to participate.
One in seven children in West Virginia don't have access to enough food as food bank employees say hunger is worsening in the state.
Cook, who grew up in Southern West Virginia, said she knew firsthand how difficult it can be for families to access affordable produce due to the declining number of grocery stores in the mostly rural state and state's poverty rate.
"I see a lot of people who are struggling to feed their families," she said.
Nutrition insecurity expanding in West Virginia
In the last few years, West Virginia's food banks have reported increased hunger numbers due to pandemic-spurred job loss, pandemic-related benefits ending and rising food prices.
Kristin McCartney is a public health specialist and the director of the SNAP education programs with WVU Extension.
"Even though we think of a select group of people being food insecure, it's really expanded," she said, adding that their internal surveys of families show that more families who don't qualify for emergency food assistance are struggling to have enough food for their families.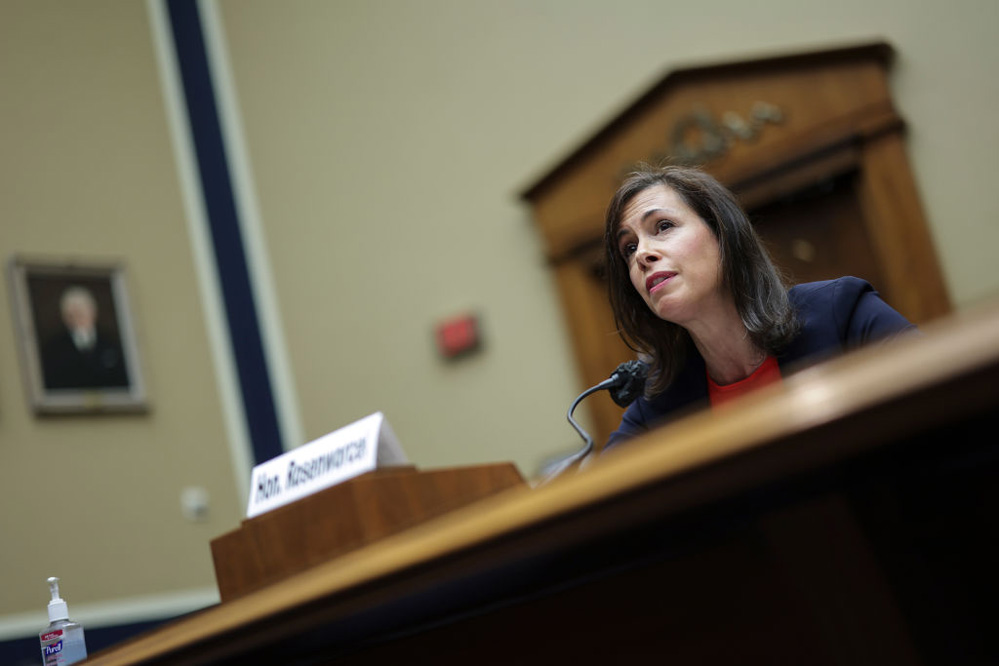 Food bank employees have anticipated more food needs this year as the state will enforce a work requirement this fall for some adults receiving SNAP benefits. In West Virginia, nearly a quarter of households receiving SNAP benefits have children, and anti-hunger advocates said thousands of SNAP recipients could lose their benefits due to the work requirement.
The WVU Extension Family Nutrition Program work is supported by SNAP funding from the U.S. Department of Agriculture Food and Nutrition Service.
While the program still offers in-person nutrition education, its virtual programming has enabled employees to reach all 55 counties and offer programs to a wider range of ages. The program has a Youtube channel, which features healthy recipes, food safety tips, food preservation instruction, shopping tips and more. It has more than 69,000 views.
In her virtual cooking classes, Cook tries to select recipes that kids can do with minimal adult help or with ingredients that they have on hand. She regularly helps kids find ingredient substitutions.
"The classes are geared toward younger kids making healthy snacks, like a snack mix or a smoothie where you put all the materials in a Ziploc bag and use a straw or a spoon," she explained.
Along with classes like Cook's, WVU Extension this summer is offering in-person nutrition classes and a kids' market program where nearly 4,000 families are eligible for $30 to $60 to spend on fresh produce at local grocery stores.
There's also a "Grow This" program that offers free seeds and gardening instruction to residents. Last year, 73,000 people participated in the program, according to WVU Extension.
One of Cook's virtual classes focuses on helping kids and families learn how to garden. Families who signed up for the course received compostable "grow bags" — a shopping bag that is suited for growing — along with seeds for microgreens, kale, mini bell peppers and purple carrots. The grow bag idea came out of employees' realization that some participating families didn't have yard space for a garden.
During an online Zoom meeting, Cook taught participants how to shred notebook paper to create a compost layer and how to properly water their plants.
"I love this program because we are trying to go back to how our grandparents did things and trying to be able to provide for yourself," Cook said after the class. "I love that we are able to teach them to grow their own food and how to make healthy choices."
West Virginia Watch is part of States Newsroom, a network of news bureaus supported by grants and a coalition of donors as a 501c(3) public charity. West Virginia Watch maintains editorial independence. Contact Editor Leann Ray for questions: info@westvirginiawatch.com. Follow West Virginia Watch on Facebook and Twitter.
Get stories like these delivered straight to your inbox. Sign up for The 74 Newsletter