America Forward: 7 Education Priorities for the Next President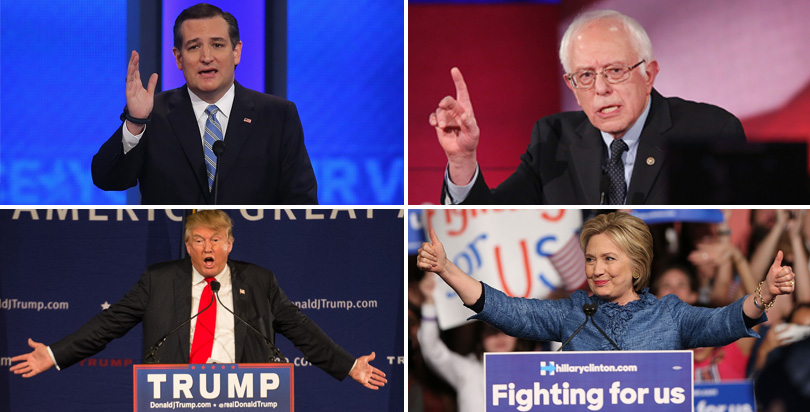 This campaign season has been anything but quiet. Yet, when it comes to education — the key to creating opportunity in America — we haven't heard enough from the candidates. While the topic might be raised briefly in a debate or a town hall, it seldom garners more than one question. And when it is addressed, the focus is usually on what is not working, rather than what is.
The fact is, a lot of powerful progress is underway. In communities across the country, social entrepreneurs are creating innovative solutions to our nation's most complex problems in education. And evidence-based organizations are working toward a vision of what education could be in this country by fostering innovation, investing in what works, tracking results and mobilizing citizens across sectors around a common purpose.
These pockets of progress offer incredible promise, but instead of lifting up and scaling these successful efforts, the federal government often stands in the way by creating barriers and compliance-centered bureaucracies that stifle innovation, or by investing in programs that simply don't work.
The next president has an opportunity to change the status quo, and the conversation should begin now. The time is ripe for candidates to recognize and amplify the solutions that are working in communities throughout the country, and address how they can more efficiently leverage federal resources and policies to transform this local impact into national change.
Here is a social innovator's list of solutions, with bipartisan support, that candidates could begin raising today when they talk about education:
1. Bring the community into the classroom. Schools can't do it alone. The most effective schools work with community partners to leverage resources and expertise, catalyze innovation and problem-solving, and increase progress for all students. Federal dollars and policies should support the work of strong partners with track records of improving achievement.
2. Focus on early learning research. The first five years of a child's life have outsized influence on all that follows. Yet, over one million young children born into poverty every year will have the odds stacked against them. Research is providing critical insight into how to ensure kids get a fair start, and early learning is a huge part of the equation. By allocating funding to research the impact of early learning innovations, we could take the latest science to scale and reach more children.
3. Fund what works in education. We need to focus on successful outcomes, not just inputs. National education funding streams should offer flexibility to providers in return for results. We should authorize and/or increase investments in Pay for Success models to expand education intervention services that work. We also should award a portion of federal grants, such as Head Start, to new partnerships focused on measurable school readiness outcomes.
4. Make expanded learning available for all students. Studies show that by the time students reach 6th grade, kids from middle class families have likely spent 6,000 more hours learning than kids born into poverty. To help close this gap, all schools – especially those in low-income communities – should receive the resources and flexibility to expand the learning day, and leverage partnerships to bring additional expertise and learning opportunities to all students.
5. Empower local communities and educators. We ask our educators to take on a heroic amount of work, addressing the barriers to learning many students face. We need to support educators with the resources and capacity needed to meet students' academic and nonacademic needs. Federal policy should support innovative community pilots that help broaden student success to include skills beyond reading and math. Federal policy also can play a role in allowing schools to define student advancement based on mastery, rather than seat time, and personalizing learning to meet the needs of all students by harnessing technology and building teacher capacity.
6. Unlock the secrets of learning through neuroscience. Neuroscience research is providing new insights into how students learn and revealing flaws in an education system designed for the average learner. By investing in this type of research, we have the opportunity to transform how schools, classrooms, and community environments catalyze achievement for all students. We can learn from promising practices in Universal Design for Learning and competency based pilots to truly design from the learner out.
7. Create pathways to — and through — higher education. A postsecondary degree or credential is critical in today's economy, but the path to and through college, even for academically qualified students, is fraught with obstacles. Many students need supports ranging from transportation and technology to mentoring and mental health services in order to succeed.. The federal government should encourage the integration of public and private sector systems of support to increase college completion and reward colleges that provide strong supports for students that lead to high graduation rates and meaningful work.
We should not underestimate the potential impact of investing in community solutions and scaling what works. As social entrepreneurs, we challenge our next President to incentivize innovative solutions to give every child an opportunity to succeed, support programs that work, and bring them to scale.
The solutions are already out there, waiting to be tapped, and nonprofits across the country stand ready and waiting to do this critical work together with partners from every sector.
The America Forward Coalition is a network of more than 70 innovative, impact-oriented organizations that foster innovation, identify more efficient and effective solutions, reward results, and catalyze cross-sector partnerships in education, early childhood, workforce development, youth development, and poverty alleviation. Our Coalition members are achieving measurable outcomes in more than 14,500 communities across the country every day, touching the lives of nearly 8 million Americans each year. We believe that innovative policy approaches can transform these local results into national change and propel all of America forward. Together, the America Forward Coalition members have leveraged $1.5 billion for social innovation and have driven millions of federal resources toward programs that are achieving measurable results for those who need them most. Readers are invited to download the coalition's Presidential Briefing book.
Get stories like these delivered straight to your inbox. Sign up for The 74 Newsletter