AltSchool, the High-Tech Ed Experiment, Announces New Locations in Manhattan and California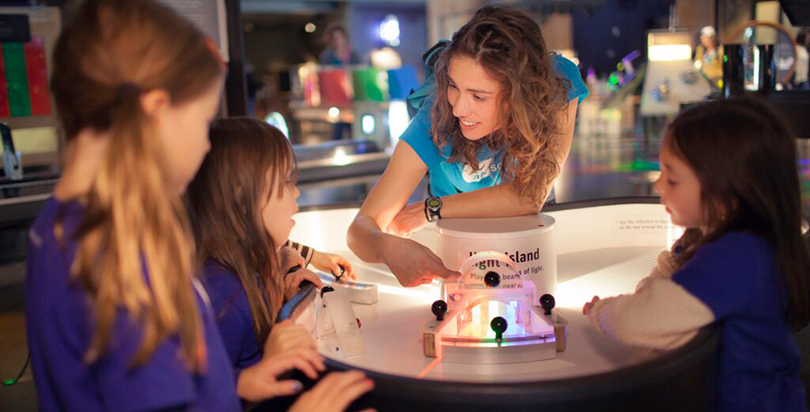 AltSchool is just getting started.
Earlier this month the education startup, a Silicon Valley darling with $133 million in funding, welcomed over 350 students to their first day of class at its growing portfolio of school sites, including its very first East Coast outpost in downtown Brooklyn. Those New York City students will soon have neighbors, the company announced Tuesday: A new school in lower Manhattan, for students in kindergarten through fifth grade, will be opening next year.
With that new New York location, combined with continued expansion in the Bay Area and active negotiations around school sites in additional regions, AltSchool says it is on track to now enroll hundreds of new students each school year. Two years ago, the company was serving just 20 kids; in 2016, the chain is set to expand to at least 10 locations, including the new site in New York, two new sites in California and one school in another location yet to be announced. (See the growing
list of locations here
)
"We started AltSchool because we wanted to change kids' lives," CEO Max Ventilla, a parent and serial entrepreneur,
told Fast Company
earlier this year. Ventilla says AltSchool is a response to the shortcomings he perceived in the schools available in his own neighborhood. They didn't personalize learning, which technology has made feasible at scale, and they didn't foster curiosity and creativity. Ventilla says schools have to do better.
That message has resonated with investors and with families. Facebook founder and CEO Mark Zuckerberg, soon to be a parent, wrote Ventilla a check this past spring, through his philanthropic fund. Nationwide, parents submitted over 3,500 applications for the 200 seats available this fall.
Now Ventilla needs to find a way to explain AltSchool to communities outside of the rarefied educational circles that dominate San Francisco and New York. "Alternative school," the longform genesis of the company's name, doesn't quite tell the whole story.
AltSchool is a rare educational organization in that aims to employ as many engineers as it does teachers. The two groups work closely together, prototyping hardware and software designed to support instruction. That collaborative approach is already producing results, from a mobile app for messaging with parents to a central hub for sharing lessons and other classroom resources.
"We have created an operating system that not only our own schools can use, but an expanding universe of schools that start to look more like Altschools," Ventilla
told Techcrunch
.
While the company's valuation is based in part on income from the school sites that it plans to open — tuition varies by location, but is on par with private schools charging upwards of $20,000 per year — it is also based largely on the idea that AltSchool will sell its proprietary educational technology to other schools, both public and private.
Ventilla has assembled an impressive team, including senior executives from Google, Uber, and Zynga. For this school year, upwards of 2,200 teachers competed for 20 open teaching positions. But as other schools and education companies continue to expand classroom technology use in innovative ways, the larger question becomes whether AltSchool will be able to deliver learning outcomes superior to those of its high-tech competitors — particularly for students from low-income communities, many of whom enter kindergarten already behind in math and reading.
Ventilla remains confident. "It's amazing to see the amount of change and progress since last year," he said, in reflecting on the start of a new school year. His goal is not to arrive at a particular solution, but rather to create a company that is constantly evolving "towards an educational model that keeps getting better and better over time."
Photo courtesy AltSchool
Support The 74's year-end campaign. Make a tax-exempt donation now.