Altman: Three Ways to Boost Family Engagement in Schools and Bolster Student Success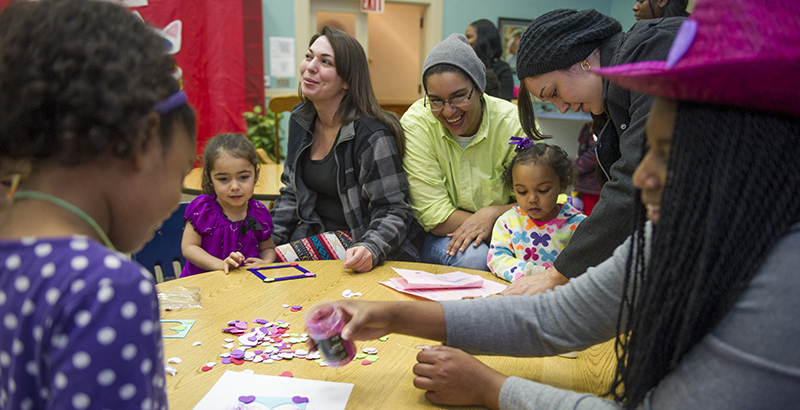 The belief that family engagement is important has been gaining traction in the K-12 field, but the crux of "why" can be drastically different depending on whom you talk to, and when it comes to the "how" of engaging families, the approaches can be even more diverse.
Schools have meet-the-teacher events at the beginning of the year, and there's even National Family Engagement Month in November, when all the diverse interpretations of family engagement are on display on social media: pictures and videos of schools hosting family movie nights, parent breakfasts and other events to bring parents and guardians into schools.
While these efforts should be applauded, too many schools consider these one-off events full-fledged family engagement programs, and the work stops there.
This goes to the "why" of family engagement — rather than being a school event that facilitates a couple hours of family time, it should thoroughly support students throughout their education. And when it comes to the "how," research suggests that building relationships with parents and providing them with regular, real-time updates about their child's performance is the strategy with the greatest impact.
Simply sending weekly, automated alerts to parents about their children's missed assignments, grades and absences reduced course failures by 28 percent, increased class attendance by 12 percent and boosted student retention.
Teacher-family communication increased the odds that students would complete their homework by 40 percent, decreased instances of teachers redirecting students' attention to the task at hand by 25 percent and boosted class participation by 15 percent.
These are just a sample of findings in a large body of research suggesting that regular reminders and updates help parents keep a stronger pulse on how their child is doing in school, which then encourages them to be more involved, since they better understand the full picture.
This is remarkably important, because left to their own opinions, parents tend to paint rosier pictures of their children than what may actually be happening in class. A survey of parents of high-absence students found that parents estimated their own children's absences to be nearly half the true number.
None of this is a U.S. phenomenon. A study in Malawi found that parents' beliefs about their children's academic performance diverged markedly from true performance. A study in India found that 38 percent of parents whose children who could barely decipher letters thought their kids could read and understand a story. In Chile, sending parents text messages with their child's attendance, behavior and test scores had quick, positive impacts on grades. In France, inviting parents to meetings with school staff on how to navigate the transition to middle school and providing materials on the roles of different school personnel reduced truancy by 25 percent.
All these data point to the benefit of schools regularly communicating with parents about their children's activities and performance.
After seven years of helping districts leverage research-based family engagement practices to improve student outcomes, I've come to find a holistic approach most effective.
A holistic family engagement approach should focus on three critical areas:
Communications should be two-way and varied in approach, ranging from text messaging and email to in-person meetings and community events, which are differentiated for families, just as educators aim to offer differentiated instruction for students.
Developing a positive, consistent and constructive relationship should always be the primary focus.
Districts, schools, educators and administrators should set measurable goals for family engagement, such as the number of positive messages sent per week, response rate from family members or the number of in-person meetings during a marking period.
With these three components in practice, teachers and administrators regularly update parents with information about their children, including positive messages for building relationships and noting areas of needed improvement. These regular two-way conversations set the foundation for school-home trust and enable the adults to work as a team to support each student. With this partnership in place, students recognize that they're seen and heard — which often makes them feel more significant, as they no longer fly under the radar when they skip class or miss an assignment. This joint accountability at school and home becomes a catalyst for improved student performance.
Schools and districts that have implemented holistic family engagement focusing on these areas have seen powerful, measurable results.
For example, in 2015, John Adams High School in New York City had a 43 percent chronic absenteeism rate and a 66 percent graduation rate. By consistently implementing holistic family engagement — embedding daily practices into the school's operations, from the classroom to the main office to the principal's office — the school began making significant strides in boosting attendance, improving graduation rates, increasing its college readiness index scores and raising state exam results.
Over the course of three years, John Adams High School leveraged holistic family engagement practices to help improve attendance rates by 3 percent, graduation rates by 11 percent and college readiness by 25 percent.

Miriam Altman is founder and CEO of Kinvolved.
Support The 74's year-end campaign. Make a tax-exempt donation now.