Alaska's Campaign to Get Faster Internet to Its Most Remote Schools — Where Even Dial-Up Is a Luxury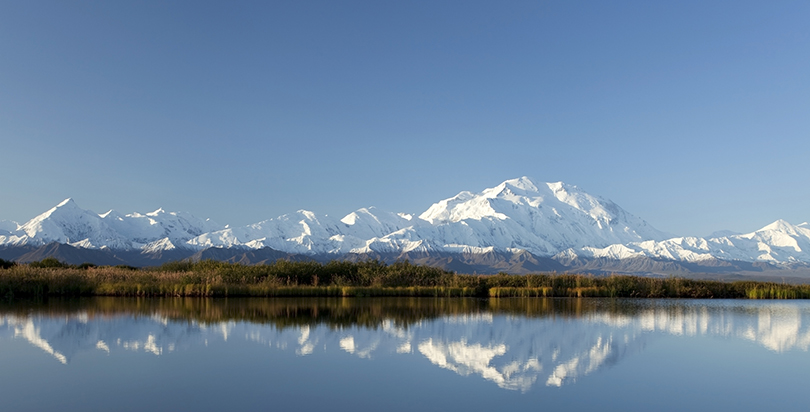 The only way to visit the Pribilof School District is by airplane. On two islands — St. Paul and St. George — 800 miles from Anchorage, Alaska in the south Bering Sea, the district encompasses two schools with a combined 78 pupils from kindergarten to 12th grade.
The Pribilofs, once called the Northern Fur Seal Islands, are home to the Aleuts, a native people that once hunted the fur seals and have survived generations of hardship, from slavery by the Russians, to forced relocation during World War II to oppressive control by the U.S. federal government.
Now the children of this dwindling tribe find themselves struggling with a different kind of deprivation — a daunting lack of reliable and affordable Internet that is putting 21st-century education technology beyond their reach. It's an advantage readily available to millions of students in the Lower 48 and the kind of transformative learning tools that these isolated children so sorely need.
The situation deeply frustrates Superintendent Connie Newman.
"We have been trying to do online classes for the last four years," she said in an interview with The Seventy Four.
Pribilof is an extreme example of the digital divide that's a reality for so many small, hard-to-reach Alaskan school districts, a state with the largest land area that is the least densely populated in the U. S.
Nine out of 10 schools in Alaska don't have Internet speeds of 1,000 kbps (kilobits per second ) per student — a benchmark recently set by the Federal Communications Commission for in-school Wi-Fi, according to a study released in February. In fact, 42 percent of state schools can't offer their students a tenth of that. On average, K-12 schools in Alaska have 246 kbps of Internet connectivity for each student and staff, the report said.
To put those figures in perspective, at bare minimum Netflix requires a connection speed of 500 kbps to stream video and recommends a speed three times faster to view its content — in standard definition.
And when it comes to broadband in Alaska's poorest communities — areas where the poverty rate is 30 percent or greater — the high, scratchy whine of forgotten dialup comes to mind. That because those schools have an average Internet connectivity speed of only 43 kbps per student and staff. On the continental U.S. in the 1990s before the advent of wireless, the average speed people connected to the Internet with through their phone lines was 56 kpbs per user.
"You can't even think of dealing with anything involving video," said Tom Koutsky, chief policy analyst with Connected Nation, the nonprofit that oversaw the study. "Forget about distance learning where you are trying to look at a professor and a professor is looking at you…compare that to the kind of learning we're capable of having in our society, you can see how that can have an impact on education."
The actual on-the-ground information-gathering was done by Connect Alaska researchers who spent six months crisscrossing the state where more than 70 percent of schools are located in rural areas. They racked up 58,000 miles flying and 2,000 miles driving as they tested schools' Internet speeds and talked with educators about how they use technology. They produced
a grim report.
"Across the state, a number of challenges create a broadband education gap among the state's high poverty areas, those with significant Native American populations, and those located in rural and remote villages. Slow broadband speeds that fail to meet
national benchmarks, high costs for services in remote areas, poor quality Wi-Fi…are just a few of the issues that Alaska schools face daily."
"The news wasn't really that good," Koutsky said in what might safely be called stunning understatement.
The report should bolster new state and federal programs aimed at improving the Internet capacity of schools in Alaska's isolated communities, such as Newman's.
President Barack Obama's three-day visit to Alaska in September to highlight climate change was quickly followed in November by an announcement from the U.S. Department of Agriculture that it would spend more money to bring Internet connectivity to remote areas in a $2.9 billion program started under the recession-era American Recovery and Reinvestment Act.
"We've accomplished a great deal as a result of the Recovery Act funding," Brandon McBride, the department's rural utilities service administrator, said in a statement. "But we still have more to do. Too many rural Americans are still living on the wrong side of the digital divide. USDA is committed to bridging that divide by getting more rural Americans online at work, at school and at home."
He recalled an earlier effort where "in Bristol Bay and the Yukon-Kuskokwim Delta in Alaska … cable was pulled by hand under a frozen river to make broadband available to Native Alaskan villages for the first time."
The fresh allocation could be good news for schools like Yakutat Elementary, a small school located in southeastern Alaska that is mostly accessible by ferry. Administrators told Connect Alaska researchers that the school uses a combination of Wi-Fi and LAN (local area network) to access the Internet but no more than two people can use the Internet at the same time.
To have access to online testing and other digital content, the school needs greater bandwidth.
While communities in Anchorage and Fairbanks have access to fiber optic cables, outlying areas to the southwest, west and northwest have none. About a quarter of Alaska's schools must use satellite service providers.
And then there's the cost. Offering Internet access in Alaska's schools is an expensive endeavor, especially for the poorest and most remote school districts. It costs those districts on average a $163 a month per student and staff member on the Internet, compared to the $6 a month per student and staff members in Alaska's wealthier urban schools, which have bigger budgets.
The irony is that it is the most isolated schools that could most benefit from stronger Internet. In Connected Nation's survey, most rural schools said their students use broadband to access educational content, for online testing and to conduct research in class.
Two out three rural schools said they rely on Internet to give their students more course choices through distance learning, where an educator is teaching from another location. Statewide, only 58 percent of schools said they use distance learning.
Federal officials have been working to expand Internet access in Alaska schools since before the early 2000s through the Federal Communications Commission's E-Rate program which pays a portion of needy school districts' Internet and phone service. The program funnelled $62.6 million to Alaska schools last year and requests for funding by state school districts in 2015 increased more than 44% from 2014, from $64.9 million to $93.9 million.
In July 2014, the
commission announced
that its new short-term goal was for every school to have Internet access of at least 100 mbps (megabits per second) per 1,000 students and staff; and 1 gbps (gigabits per second) of Internet access per 1,000 users in the long term.
Meanwhile, the state legislature last year started the School Broadband Assistance Grant to help districts increase their Internet speeds to 10 mbps by chipping in for the local share of the Internet service costs after the E-Rate program subsidy was applied. About half of the school districts qualified for the grant, according to state librarian Linda Thibodeau, who oversaw it.
Amid budget cuts this year, the state legislature slashed the program from $5 million to $3.6 million but Thibodeau said schools were able to maintain their Internet connections.
The state legislature's move follows a five-year effort to improve Internet access in Alaska's rural libraries, which often serve as community computer hubs. The U.S. Department of Commerce with help from the Gates Foundation and the Rasmuson Foundation, a local organization that funds nonprofits, awarded the Alaska Department of Education and Early Development more than $8.2 million dollars to improve Alaska's 100 or so libraries' Internet infrastructure.
Now, every library has Internet speeds of at least 1.5 mbps, Thibodeau said.
---
---
Alaska libraries have also installed video conferencing in all branches and offer online homework help for local students, Thibodeau said.
"Probably 1.5 megabits per second is ridiculously low. I'm not sure how long that is going to be enough," she said. "We are going to keep on figuring out ways to help the libraries and schools meet those demands."
Newman, of the Pribilof School District, has seen progress too. For this school year, Pribilof was able to update its satellite Internet speed from 3 mpbs for both islands to 10 mpbs per each site using the E-Rate program and the state's school broadband assistance grant.
The school has added online science courses for middle and high school students and hired a music teacher to instruct via video stream.
"It really was kind of a juggling act to get everything online for the kids," Newman said. "It's a lot better this year — now that we have more bandwidth."
Support The 74's year-end campaign. Make a tax-exempt donation now.