Alabama House Committee Approves Bill Requiring Readiness Before First Grade
A portion of the bill would allow local school districts to allow four-year-olds who turn five by the end of December to attend school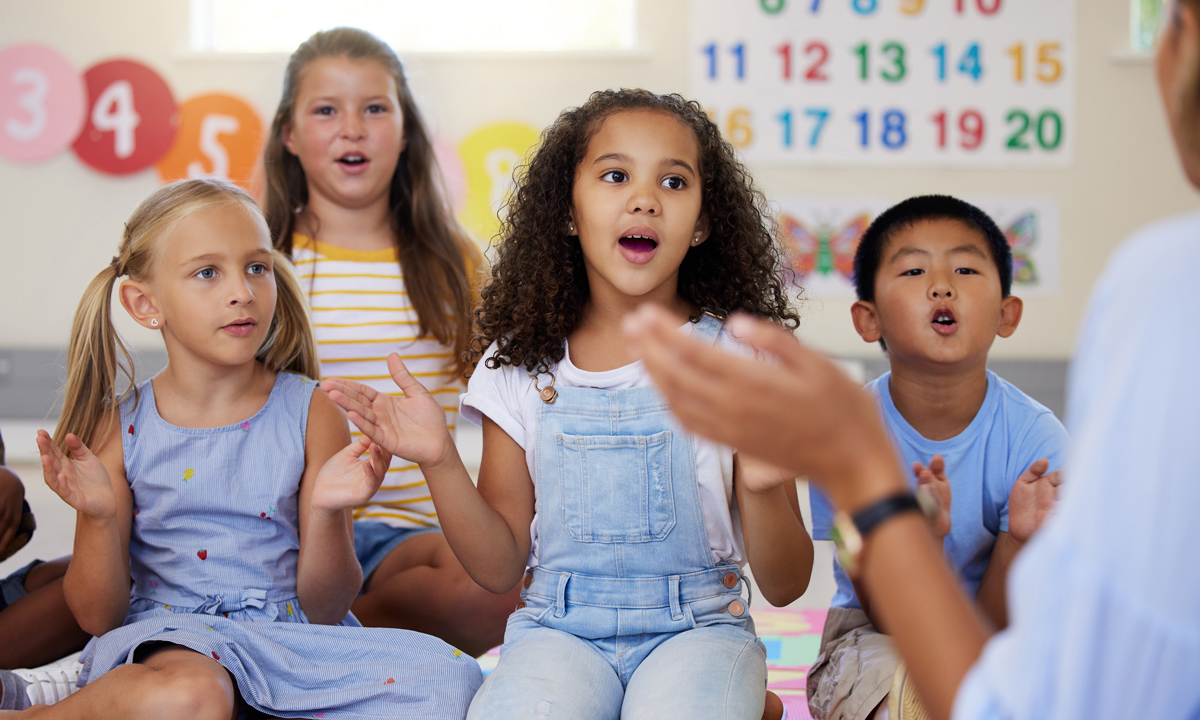 Support The 74's year-end campaign. Make a tax-exempt donation now.
The Alabama House Education Policy Committee Wednesday approved a bill that would require students to attend kindergarten or show the ability to do the work to advance to first grade.
HB 43, sponsored by Rep. Pebblin Warren, D-Tuskegee, passed the committee after members adopted a substitute written by Rep. Terri Collins, R-Decatur, the chair of the committee.
"All this is is a first grade readiness bill to make sure when a student gets to the first grade, they have the competencies that can make them successful to move on in the education system," she said.
Warren has brought the bill numerous times, but it has never successfully passed into law.
Gov. Kay Ivey called for a version of the legislation in her State of the State speech last month.
The committee approved a substitute of the bill, which the committee's chair, Rep. Terri Collins, R-Decatur, said was "better written" and less "piecemeal." The substitute rewrote sections of the code rather than replacing small sections repeatedly.
Collins said that the bill is a "first grade readiness" bill and not "mandatory kindergarten" legislation.
"I wanted to make sure everybody knew it's not a 'mandatory kindergarten,' " Collins said. "It's a 'being ready for first grade as a child.'"
As of 2020, 19 states and the District of Columbia require kindergarten, according to the National Center for Education Statistics.
A portion of the bill would allow local school districts to allow four-year-olds who turn five by the end of December to attend school and five-year-olds who turn six by the end of the calendar year to attend first grade. Underaged children would also be able to join the class if they moved from a public school from another state where they were in that grade. Otherwise, the bill provides kindergarten for those who are five at the beginning of the school year.
Rep. Frances Holk-Jones, R-Foley, raised concerns about it. Holk-Jones said "summer children" have more "mental health issues" and are more likely to commit suicide as teenagers.
"The statistical data of teen suicides between age 15 and 19, the highest percentage come from summer children, which are your June July and August," she said. "What you are also proposing is to open that up to September through December."
When asked for the source of the data after the meeting, Holk-Jones said she did not have it with her.
Rep. Mark Gidley, R-Hokes Bluff, had similar concerns and cited his own experience as someone with a summer birthday.
"I was always the youngest in the class, and I've suffered as a result of that," he said.
Gidley said he had no problems with the rest of the bill.
Holk-Jones asked Warren if she would consider removing that portion of the bill during discussion. Warren said she would further down the line, but she wanted to keep it as it is for the moment.
"I will be amenable if we pass this bill and later on, we start seeing that there was an issue," Warren said.
HB 164, sponsored by Rep. Andy Whitt, R-Harvest, also passed committee. The bill would require students to learn financial skills before graduation.
Both bills move to the Alabama House of Representatives for consideration.
HB 218, sponsored by Rep. A.J. McCampbell, D-Linden, has been moved for next week. The bill would change the "failing" moniker of the bottom 6% of schools by test score to another term. The committee was not in agreement that changing it to "fully supported school," as the bill suggests, would be the best option.
Alabama Reflector is part of States Newsroom, a network of news bureaus supported by grants and a coalition of donors as a 501c(3) public charity. Alabama Reflector maintains editorial independence. Contact Editor Brian Lyman for questions: info@alabamareflector.com. Follow Alabama Reflector on Facebook and Twitter.
Support The 74's year-end campaign. Make a tax-exempt donation now.