Accountability Proposals Defeated in NCLB Rewrite as Civil Rights, Teachers Groups Keep Score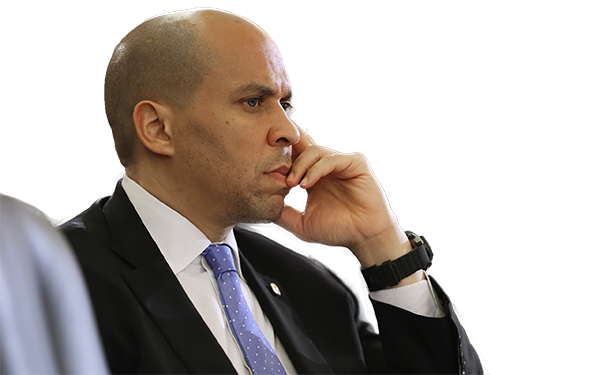 The Senate Wednesday passed on two opportunities to add new civil rights and accountability provisions to the No Child Left Behind rewrite but that cause may not be dead.
Neither an amendment that would add a so-called "opportunity dashboard" nor one that would increase oversight and intervention in low-performing schools was added to the chamber's bill as it winds down work. The votes though, put Democrats – and a handful of Republicans – on the record backing the proposals, ideas that could be essential additions to whatever bill ultimately becomes law.
One, from Illinois Republican Mark Kirk, would require states to develop and report on measures of access to "critical education resources" like advanced coursework, qualified teachers, and health and wellness programs, and work with school districts to ameliorate disparities. The idea is often called an "opportunity dashboard."
Senators voted 46 to 50 to add it to the measure; it needed 60 votes to be adopted.
The other, from Chris Murphy of Connecticut and Cory Booker of New Jersey, and several other Democrats, would require states to identify and intervene in the 5 percent of lowest-performing schools; schools where less than two-thirds of students graduate; and schools where minority, English language learners, poor and disabled students fail to meet state achievement targets.
Congress shouldn't totally stray from No Child Left Behind's original intent: A civil rights initiative designed to improve the lot of children who were historically at a disadvantage, Booker said.
"I'm distressed today that this body will put into place a piece of educational legislation that ignores those children who this original legislation years ago was dedicated to serving," Booker said. "We cannot be a great nation if we have parts of our country, be they neighborhoods or schools, that fail to experience what should be the bedrock of our country: equal opportunity, a great education, the opportunity through your grit, sweat and hard work that will result in success."
The vote on the accountability proposal was 43 to 54. It too was subject to a 60-vote adoption threshold.
The accountability proposal pitted two key Democratic constituencies against one another. The National Education Association, the largest teacher's union, issued a
letter
opposing the amendment, and said they'd include the vote in their annual ratings of legislators. The Leadership Conference on Civil and Human Rights and a handful of other civil rights groups, meanwhile,
said
they'd negatively rate legislators in their annual scorecards who didn't back the proposal.
Although the accountability amendment didn't pass, it sets a bar for what nearly all of the chamber's Democrats would like to see as part of any final bill negotiated between House and Senate leadership and the Obama administration. Enough Democrats backed the accountability amendment that they could filibuster a compromise measure that doesn't include it, even before it faced the threat of a presidential veto.
Senators could vote on about a dozen more amendments tomorrow as they finally complete work.
Photo by Getty Images
---
Get stories like these delivered straight to your inbox. Sign up for The 74 Newsletter