Absurd Policy Allows NYC Teachers to Earn Raises Via Tests That Have Nothing To Do With Their Job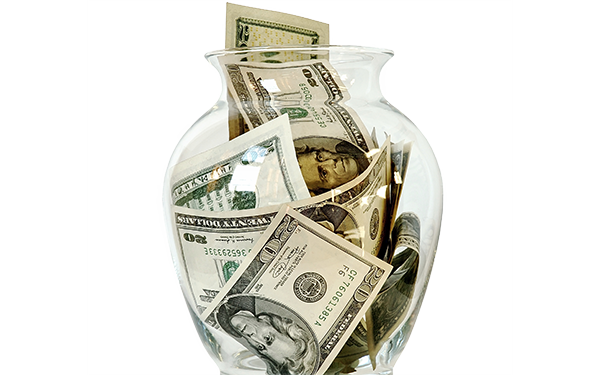 Suraj Gopal typically instructs New York City students in math and science but he didn't think twice this summer about signing up to take college-level exams spanning Spanish and the humanities.
The reason? Passing these kinds of tests — even ones that have absolutely nothing to do with the subjects he teaches every day — would net him a quick and hefty boost in salary.
"It's a no-brainer if you are a teacher and you feel like you are equipped to quickly take the test (and pass)," said Gopal, a special education teacher in Manhattan.
New York City teachers generally move up the salary schedule based on years of experience in the classroom and attaining educational degrees or credits that are related to the subjects they teach. But their contract also provides other avenues to drive compensation, including earning credits by taking college-level tests that may bear no direct relationship to what they do in the classroom.
One high school math teacher, who asked that her name not be used because she said she feared retribution from the NYC Department of Education, told The Seventy Four that she chose to take five exams in history, social sciences, composition and literature this summer. She signed up after taking the practice tests on the College Board's website and determining she could pass them "without studying."
The math teacher, whose resulting $6,000 raise will bump her up to around $68,000, says she doesn't think the testing system helps students — but did say that she would encourage new teachers to take advantage of it anyway.
"I definitely know that taking a few tests on history trivia didn't make me any better in the classroom," she confessed.
These tests that can deliver a raise regardless of whether they relate to the teacher's area of specialization are administered by the College Board's College-Level Examination Program (CLEP). The program offers 33 college-level exams that range from 90 to 120 minutes at a cost of $80. High scores are often accepted by some colleges in place of required undergraduate courses.
New York City teachers can apply for a one-time salary differential or pay increase after they have obtained at least 30 credits beyond their college degrees. The CLEP tests are one way to earn those credits.
After acquiring 30 or more credits, teachers can receive thousands of dollars above what their peers with equivalent experience do for the remainder of their careers. The amount of the increase varies under the contract but an entry-level teacher with only a bachelor's degree making $49,908 can see that salary increase to $51,583 with 30 credits ($54,680 if they get as many as 60 credits.) For a more experienced teacher holding a master's degree, the salary boost
can be more than $6,000
.
The exams often have a multiple-choice format and feature a range of subjects. For instance, on the American government test, a
sample question
asks, "Public opinion is given a lot of attention in democracies because the democratic form of government rests on A) underwriting by the wealthy B) access to politicians C) the consent of the governed D) mobilization of the poor E) the capabilities of bureaucrats." (Spoiler alert: The answer is C)
A
sample question
on the "principles of marketing" exam reads, "A fast-food chain seeking an easy and low-cost entry into a foreign market would most likely choose which of the following avenues? A) Franchising B) Joint ventures C) Wholly owned subsidiaries D) Turnkey operations E) Exporting." (The answer's A)
Aside from the CLEP tests, teachers can earn other types of credits to bump their compensation including taking in-service courses offered by the city Department of Education, the New York State United Teachers union, and other organizations. Some teachers can also participate in an internship offered jointly by United Federation of Teachers, the New York City teachers union, and the city's education department.
New York City Department of Education spokesman Jason Fink would not discuss the rationale of tying teacher pay to passing tests outside their classroom subjects. However, he did point out in an email that teachers are barred from taking CLEP tests in subject areas where they already earned credit as an undergraduate or graduate student.
Gopal, the special education teacher, similarly refused to defend the logic of the CLEP test strategy. But he made it clear that he wasn't about to turn his back on the chance to make more money.
"It certainly doesn't make any sense to me. It was just an opportunity," he said. "Does it have anything to do with my job? Definitely not."
Get stories like these delivered straight to your inbox. Sign up for The 74 Newsletter