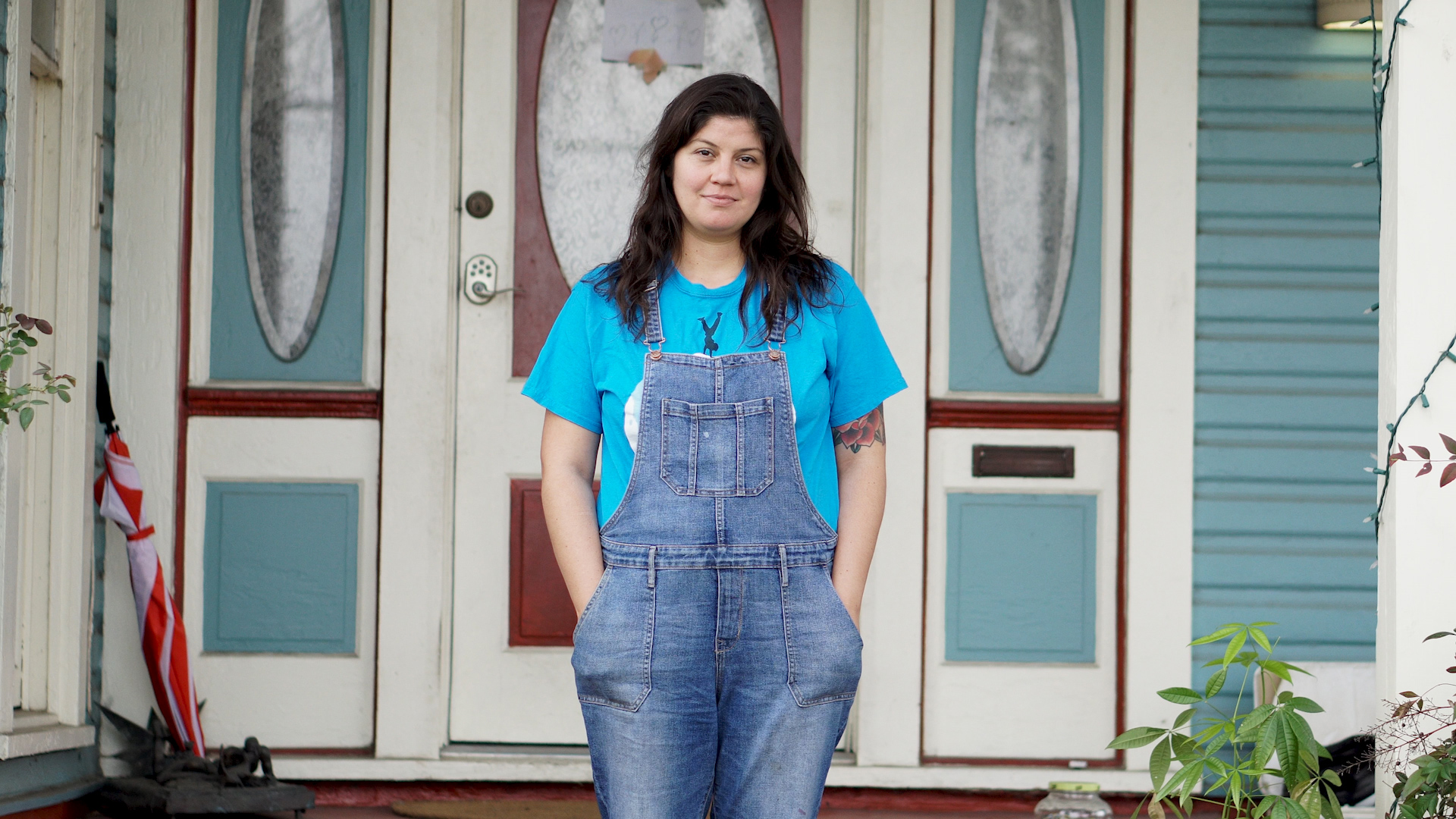 When Cristina Sosa Noriega heard that 19 children and two teachers had been murdered in Uvalde, Texas, her mind went to the same place as every other parent's — her own children. The kids were fourth-graders. She had a fourth-grader who had gone off to school that morning chattering happily.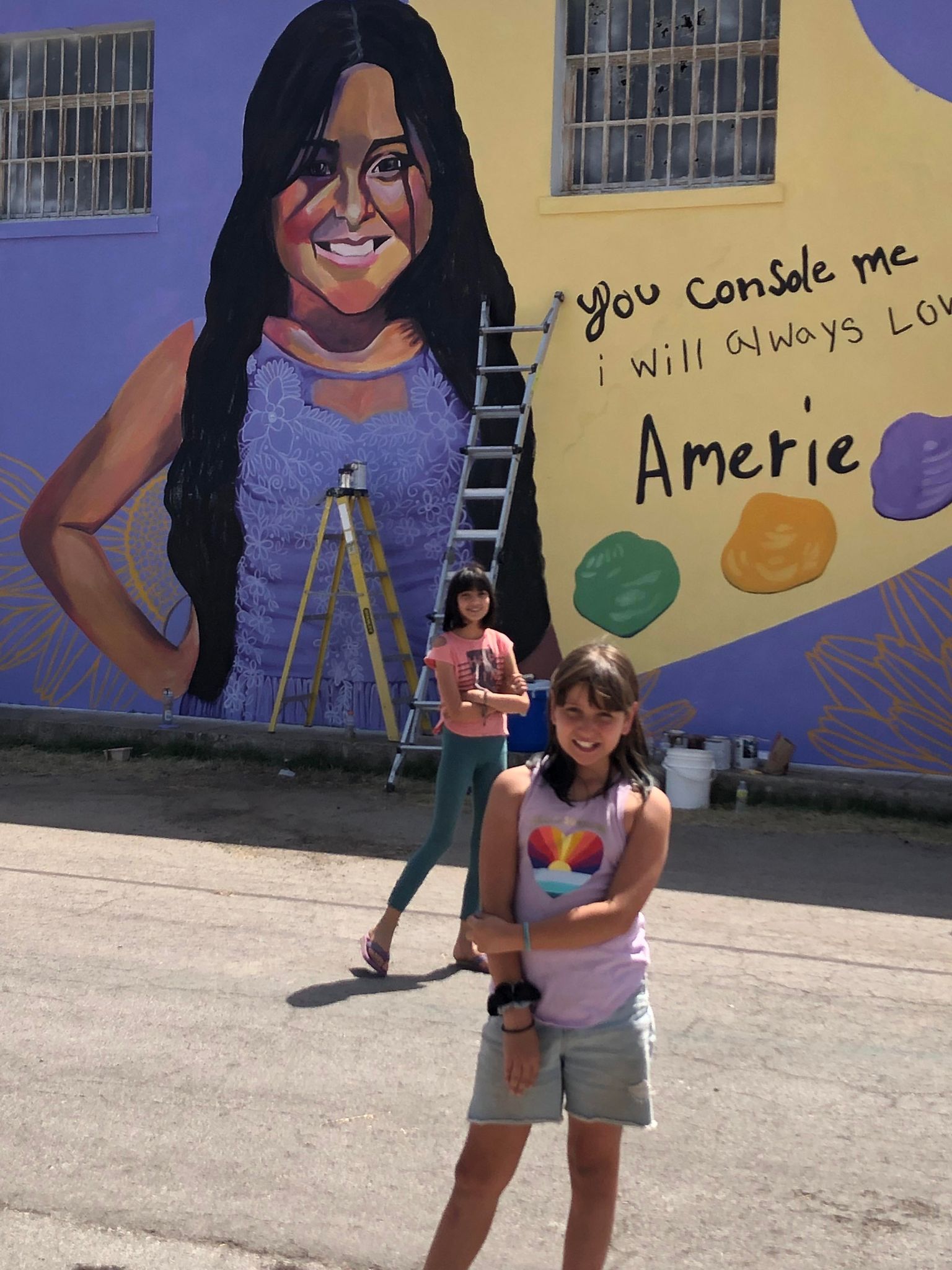 As each new detail of the May 24 mass shooting at Robb Elementary spooled out, Sosa Noriega's heart lurched. In particular, she watched for news of one of the girls killed, Amerie Jo Garza, whose story became more and more similar to her own daughter's. Amerie was exactly four days younger, a Girl Scout and an aspiring artist.
"I felt so connected to her," says Sosa Noriega. "A little girl who, her mom said, always had clay on her hands, was always painting."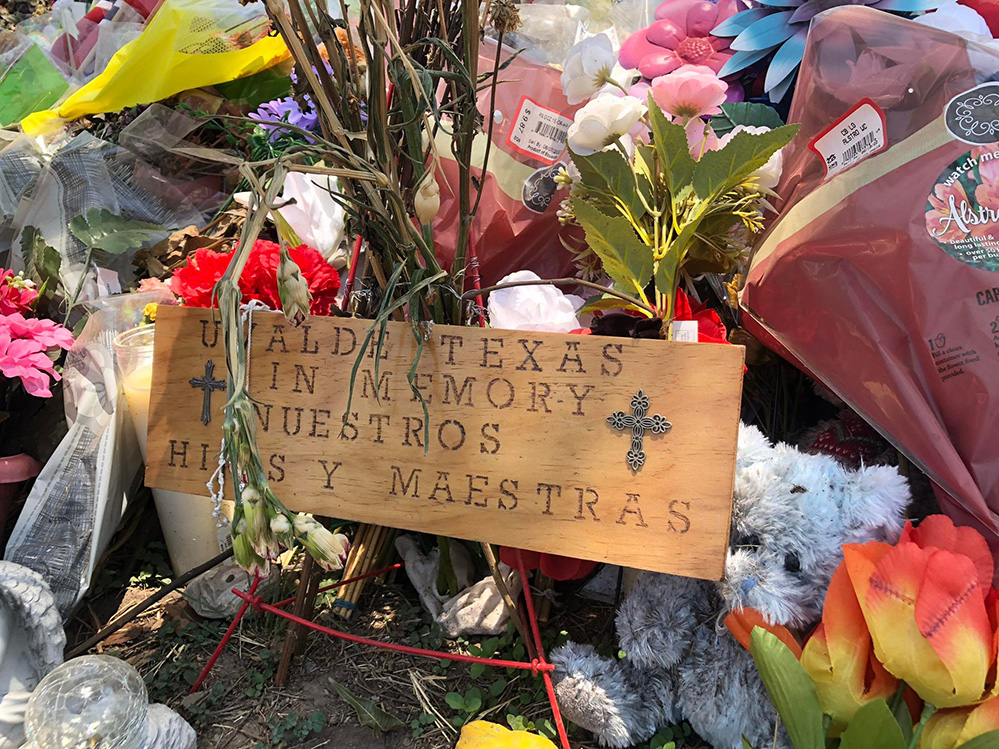 Sosa Noriega lives in San Antonio but spends a lot of time at a house she owns in west Texas. To get there, she drives through Uvalde. In the days and weeks after the shooting, her family drove through the town multiple times, sometimes stopping at the array of flowers and other tributes outside the school.
On one trip, she pointed out the Wendy's where the shooter had worked, and then the store where he bought the gun. "My 10-year-old, on her own, said, 'Wait, wait — He could buy that? And he can't buy a beer!' " Sosa Noriega says. "She could not understand. And I'm like, 'I know.' "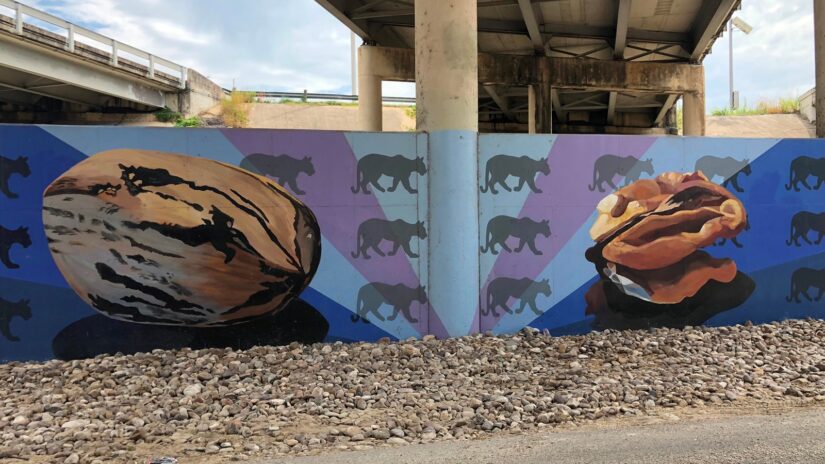 Sosa Noriega is an acclaimed portrait artist and muralist, known for mixing Mexican iconography with present-day images. Commissioned to design one of four murals marking the San Antonio Missions' designation as a UNESCO World Heritage Site, she painted giant pecans, a nod to a historic pecan-shellers' strike her grandmother participated in1938. For a set of tableware to be sold in Texas's HEB grocery stores, she re-created a number of the cards in the Mexican lotería game using modern characters.    
Immediately after the shooting, she knew she wanted to paint Amerie. Unable to stop thinking about the girl, Sosa Noriega tried to contact her mother.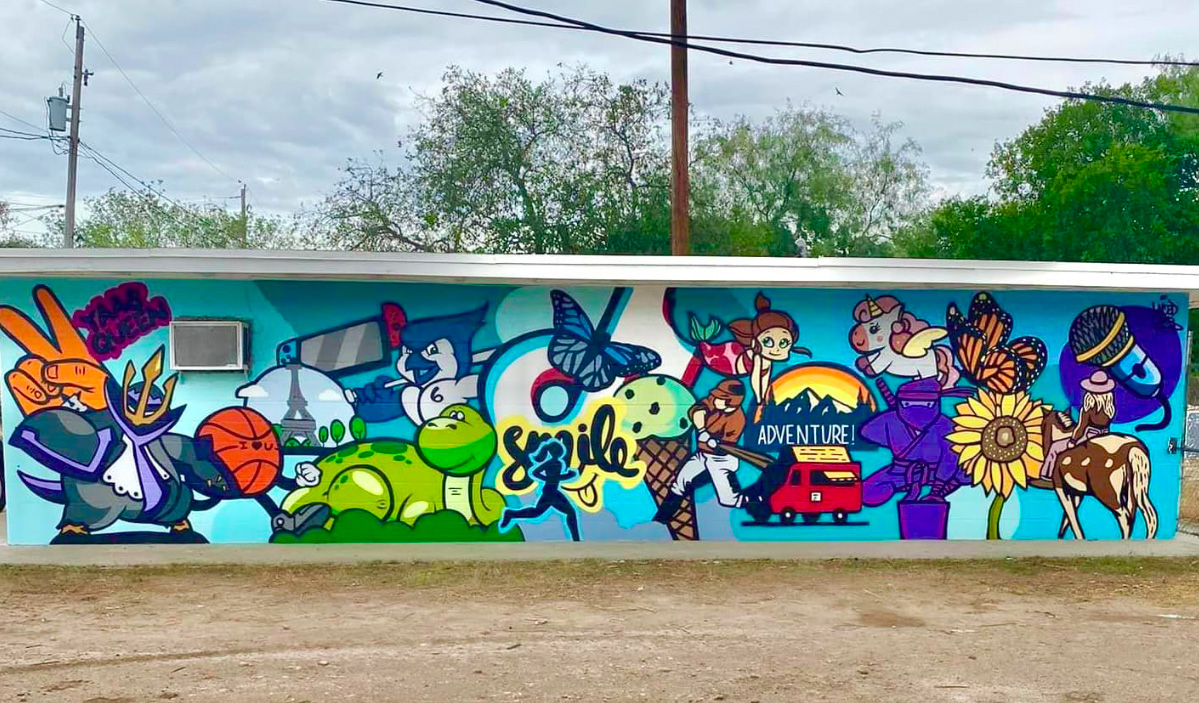 Sosa Noriega heard that the father of several Robb Elementary pupils, an artist named Abel Ortiz-Acosta, was organizing the Healing Uvalde Murals Project, which was to feature a mural for each of the children and teachers lost. She reached out to Ortiz-Acosta, only to learn that the project had heard from more artists than it could possibly use. She filled out a form describing her vision anyhow.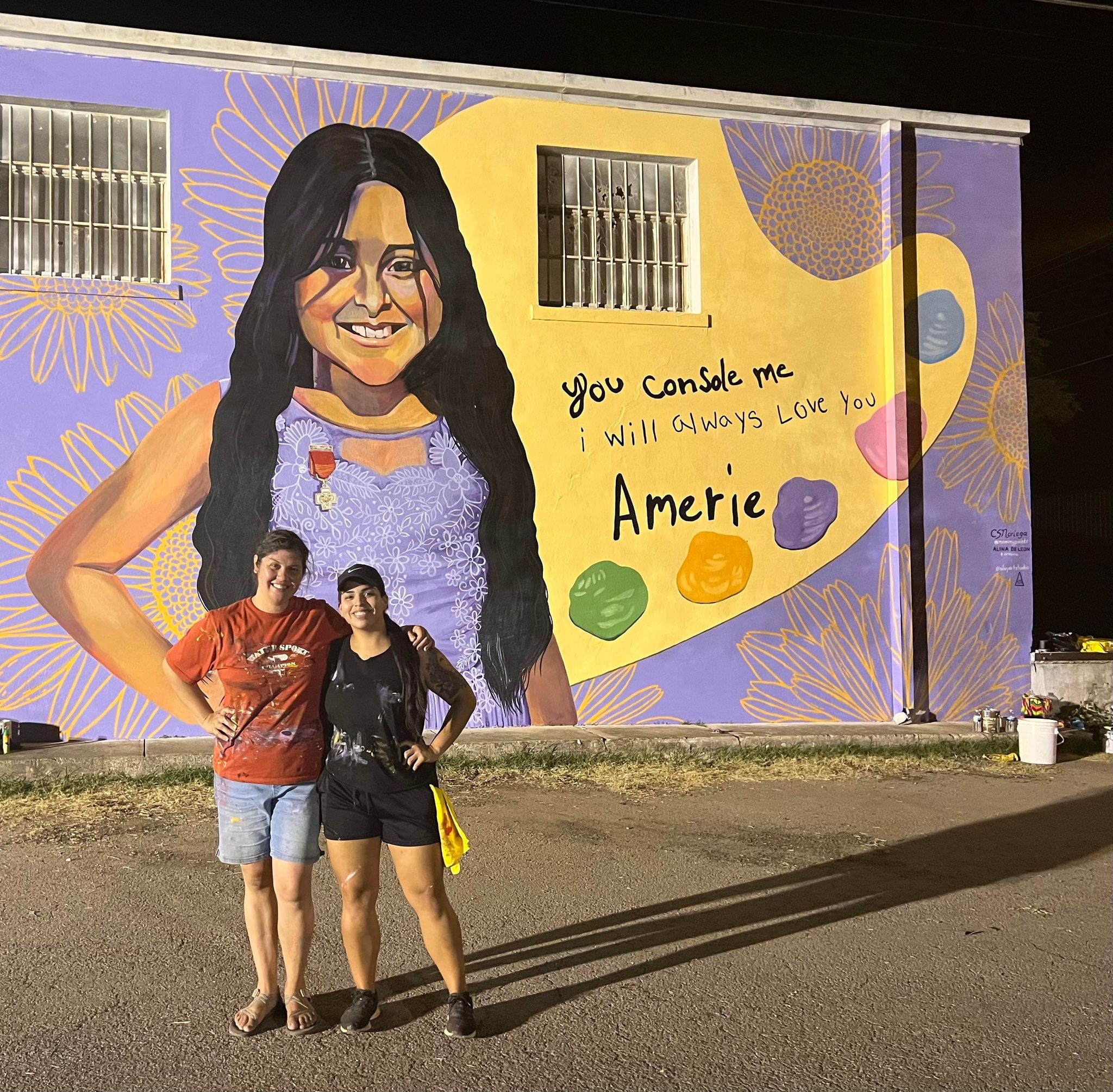 The next thing she knew, she was holding a piece of paper on which Amerie's mother, Kimberly Garza, had described the girl's favorite things. She was given a painting partner, a University of Texas at San Antonio art student by the name of Alina De Leon, who grew up across the street from Amerie's family.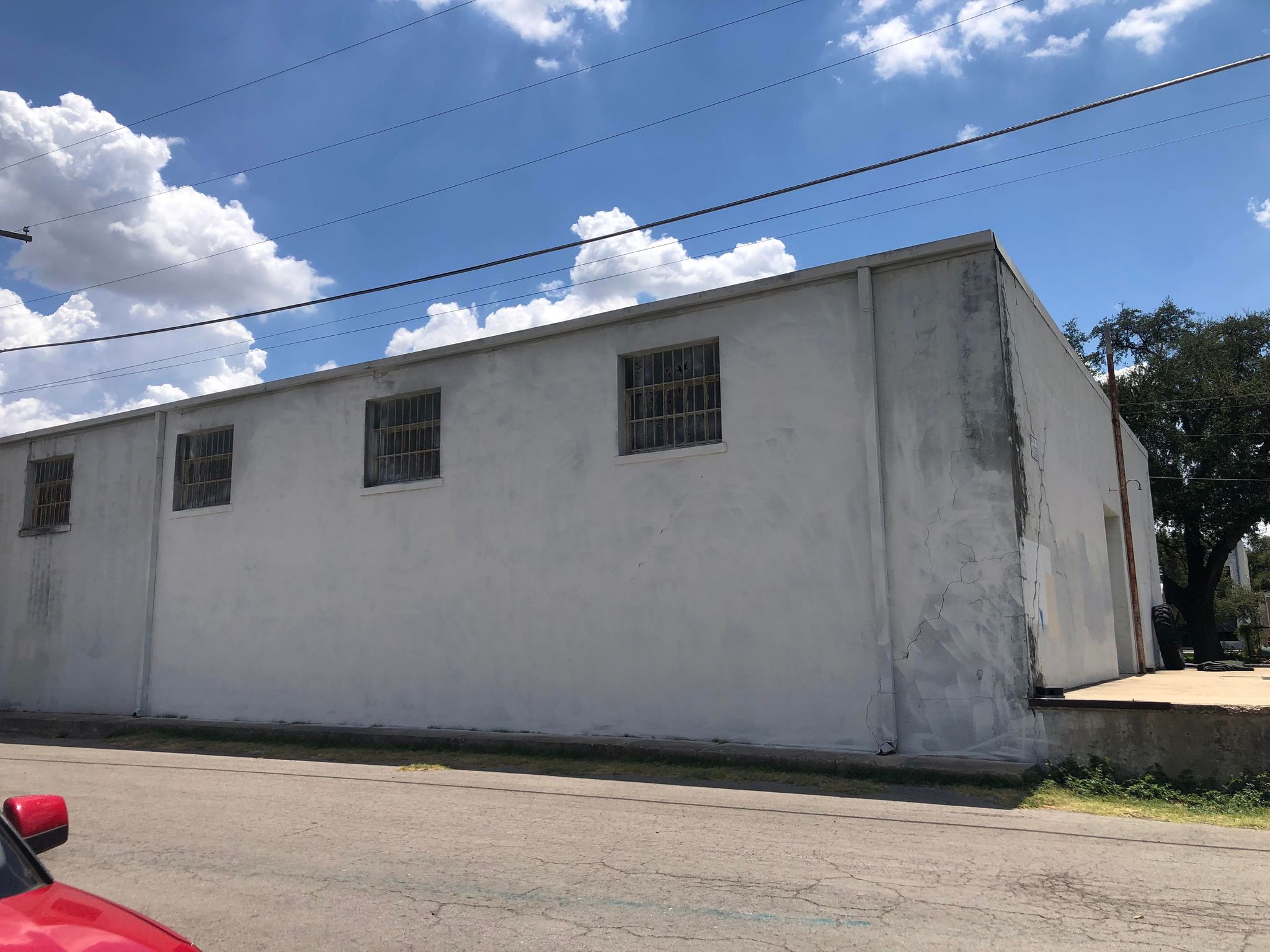 And a blank wall.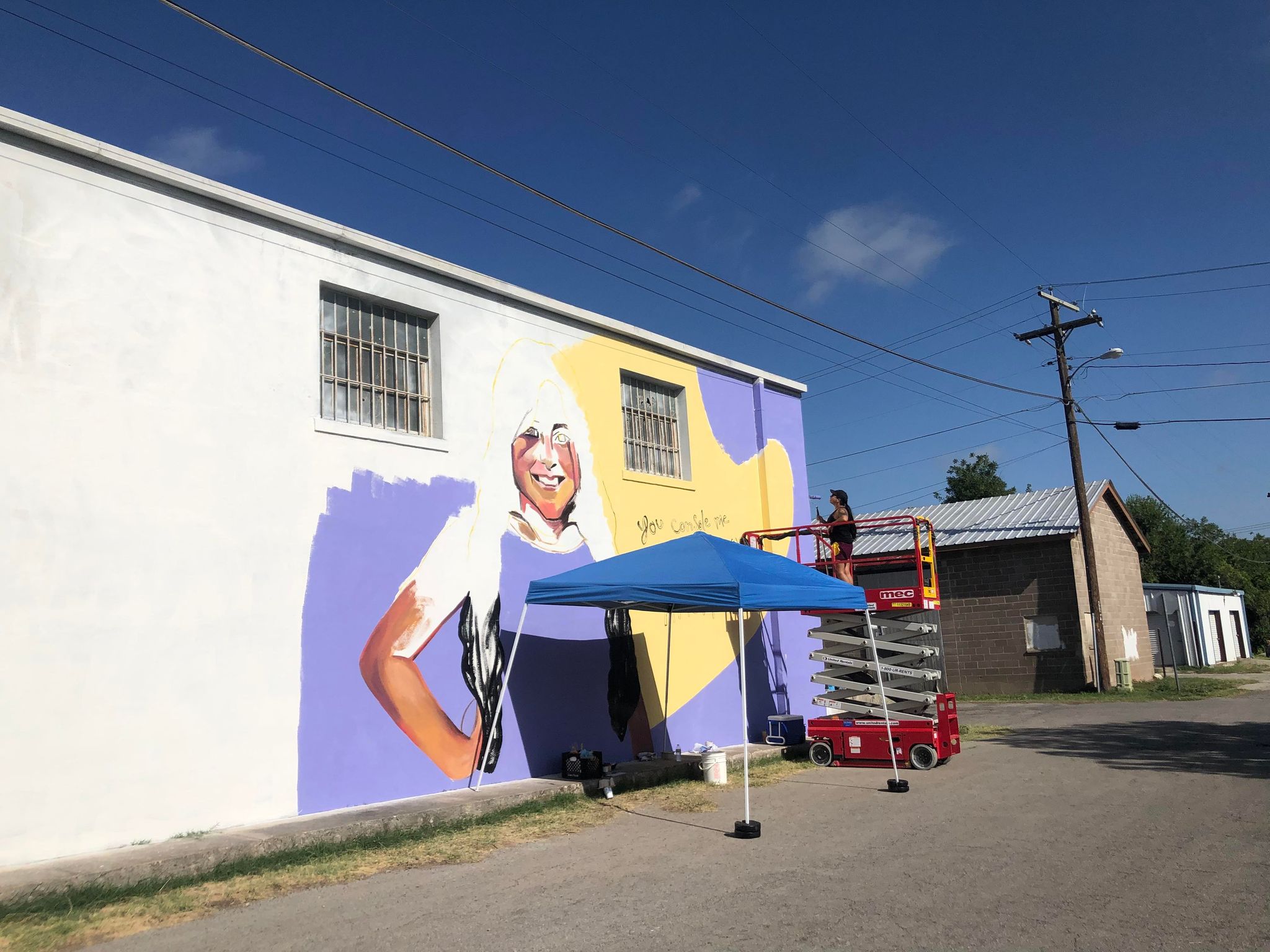 Garza had written that she would like Amerie's mural to include an artist's palette, which Sosa Noriega took as the painting's focal point.
"The wall that I was assigned to has two large windows we couldn't paint over. So I was like, 'Well, this could be the hole in the palette.' "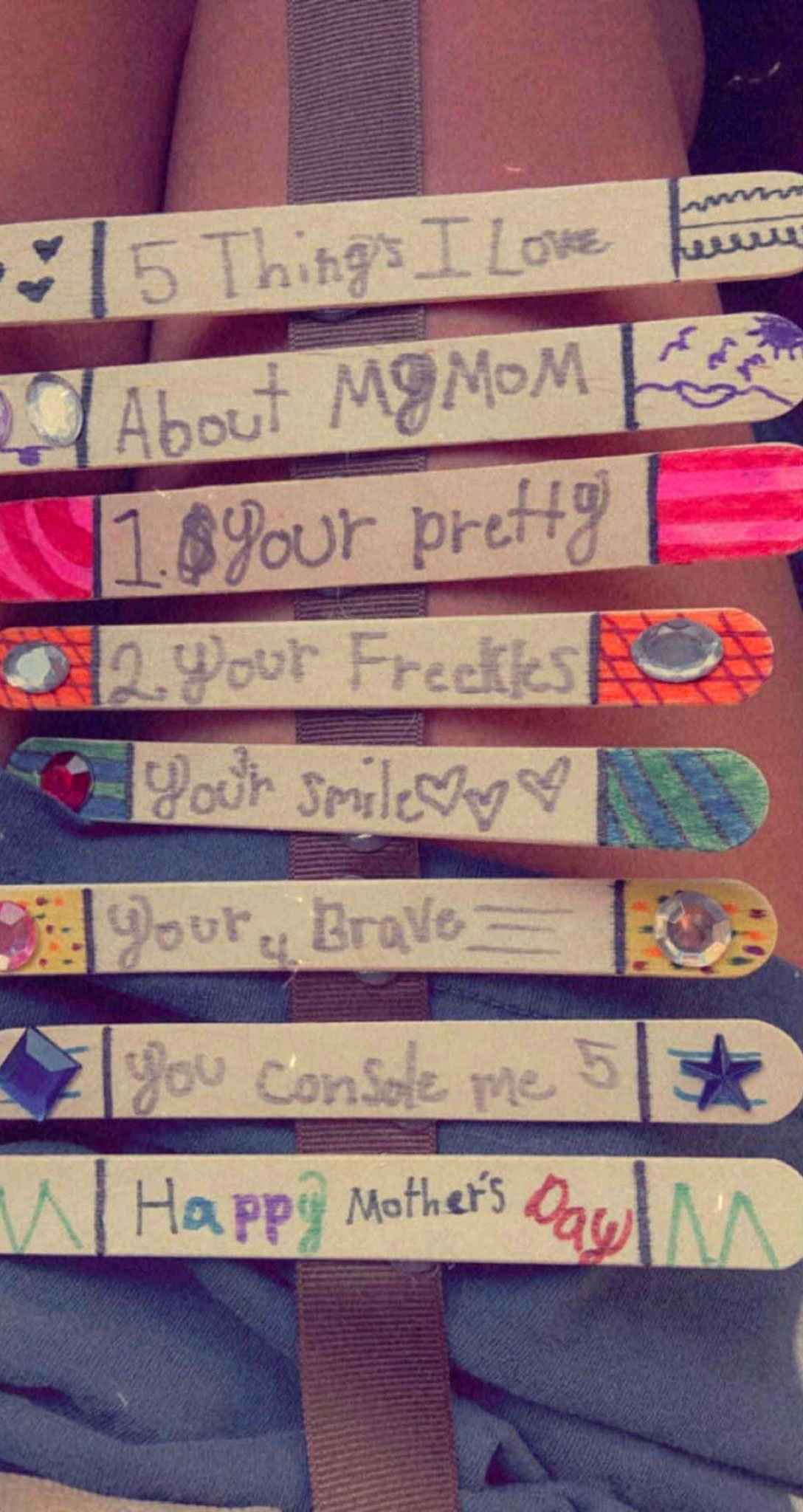 Sosa Noriega had seen photos of a present Amalie had made for Mother's Day, a few weeks before. It was a collage made of popsicle sticks emblazoned with love notes. "You console me," said one. "I will always love you," said another.
"Some of the other ones had little misspellings, like a typical 10-year-old," says Sosa Noriega. "The punctuation is slightly off. But she had written the most mature words — 'You console me' — perfectly. And her mom said, 'She told me what that meant because I didn't know.' "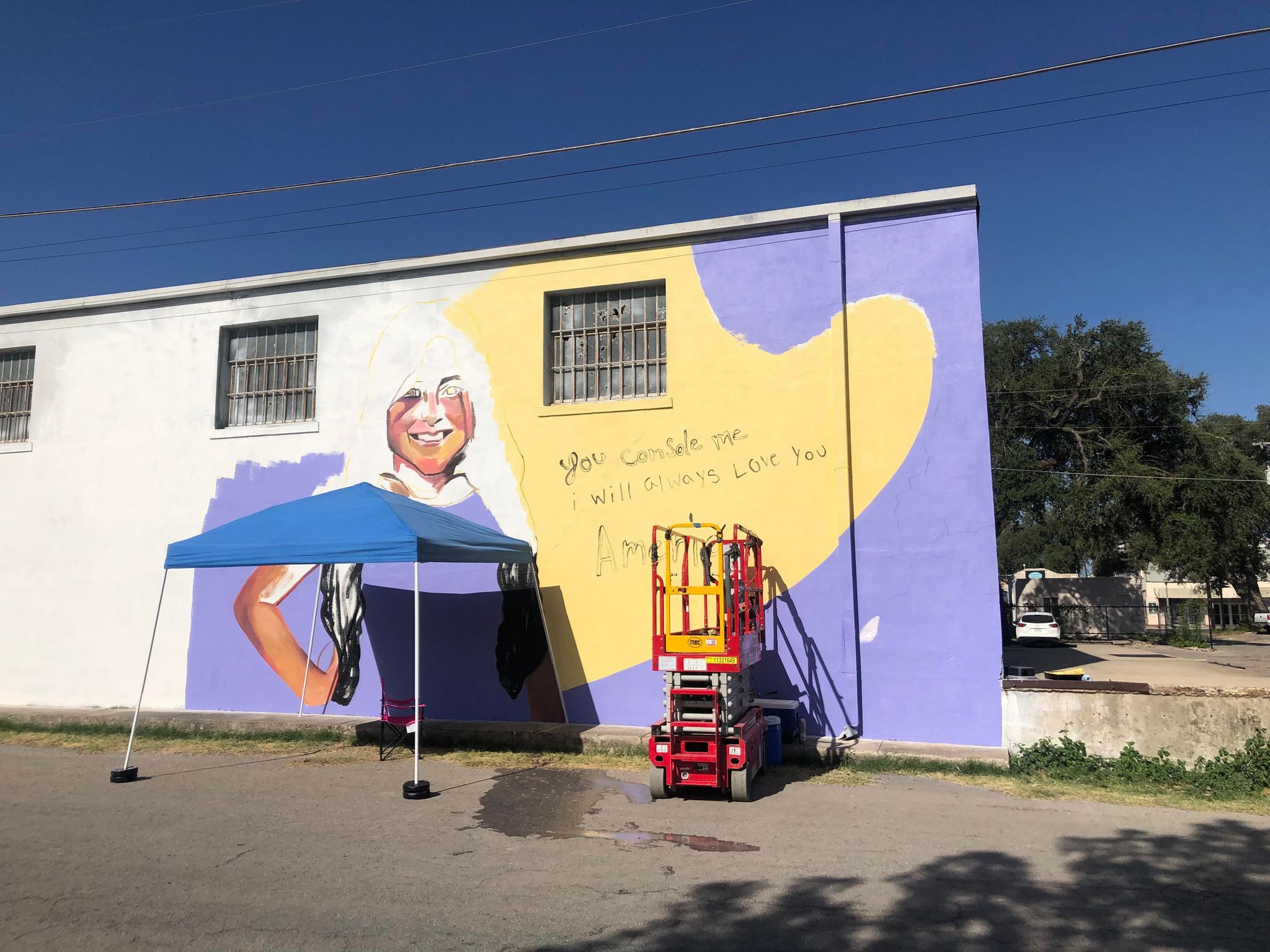 Copying Amerie's handwriting, Sosa Noriega added the words to the palette.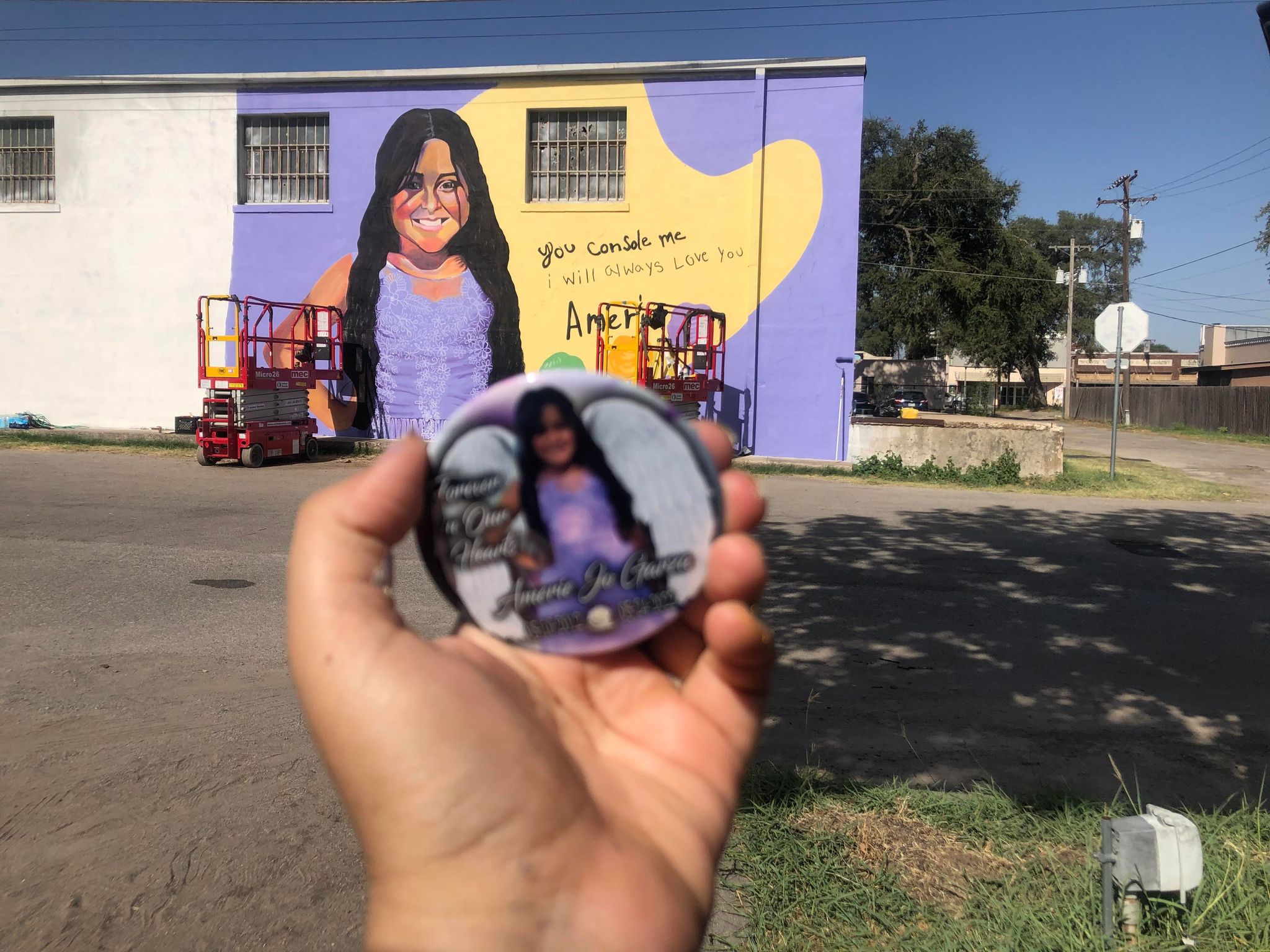 Amerie's dad drove by several times while they were painting. He resembled the girl so much, Sosa Noriega knew it was him. Eventually, he stopped and gave the artists buttons with his daughter's picture on them.
On the button, Amerie was wearing a lavender dress. The girl disliked dresses but had agreed to wear this one to her aunt's birthday party last October because lavender was Amerie's favorite color.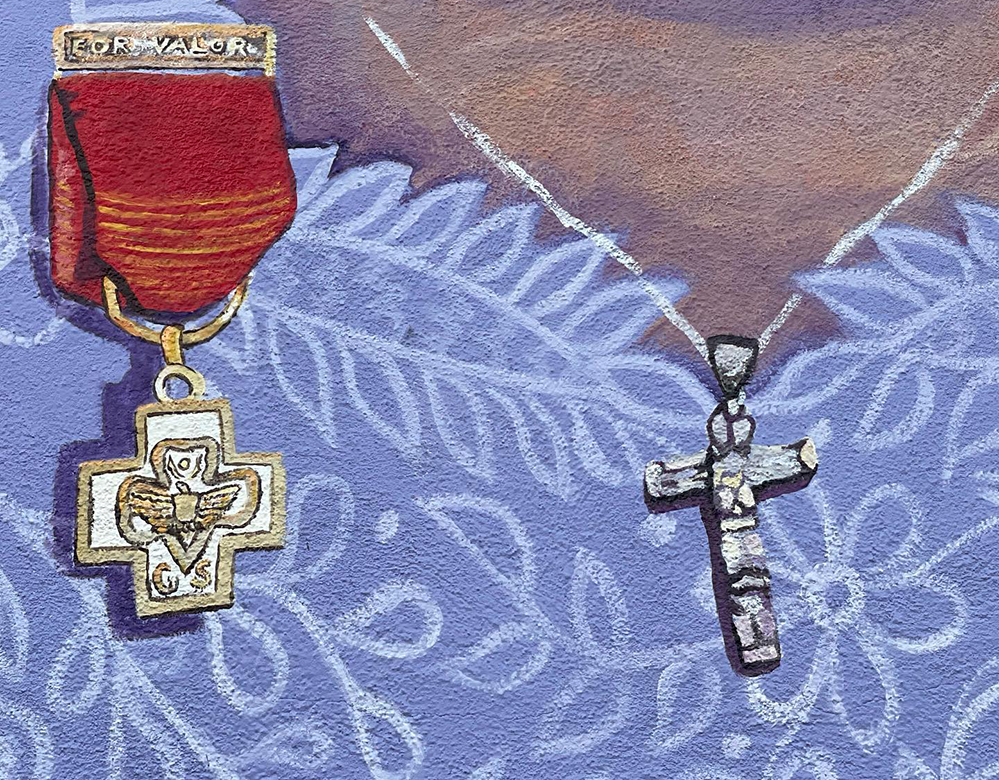 To the dress, the painters added a pendant the little girl wore all the time, and a Bronze Cross, which Amerie was awarded posthumously by the Girl Scouts. The honor is given to girls who show extraordinary bravery or who risk their life to save another.
Amerie was dialing 911 when she was shot. She was one of 11 children who called for help during the nearly 90-minute shooting.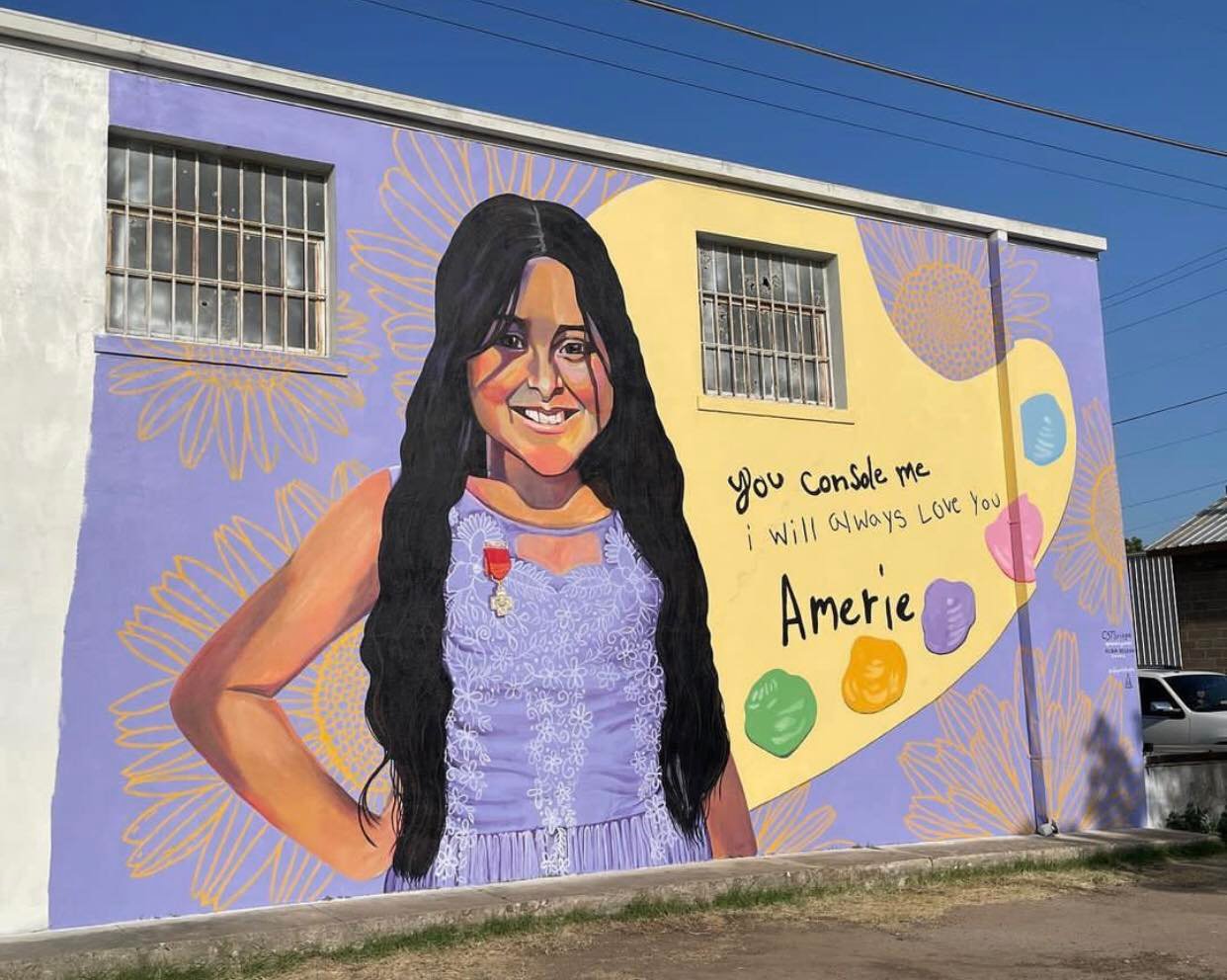 Amerie's favorite flowers were sunflowers, so Sosa Noriega used them to create a pattern. She painted the gold-on-lavender background in the style of a Mexican oilcloth, to make sure the girl's heritage was represented.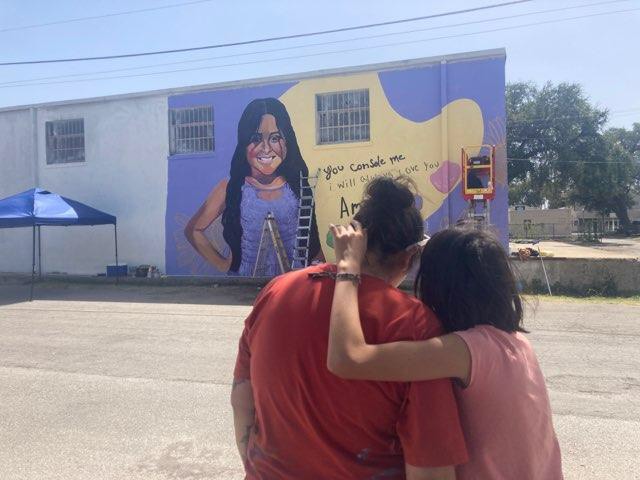 Creating the mural was quick and intuitive for Sosa Noriega, but she worried whether it would live up to the family's hopes. At one point, one of Amerie's relatives stopped and said her mother had come by — but in the middle of the night, when other people wouldn't see her take in the portrait.
The mother loved it, Sosa Noriega was relieved to hear: "All I cared about was the family. Do they look at it and feel love and peace?"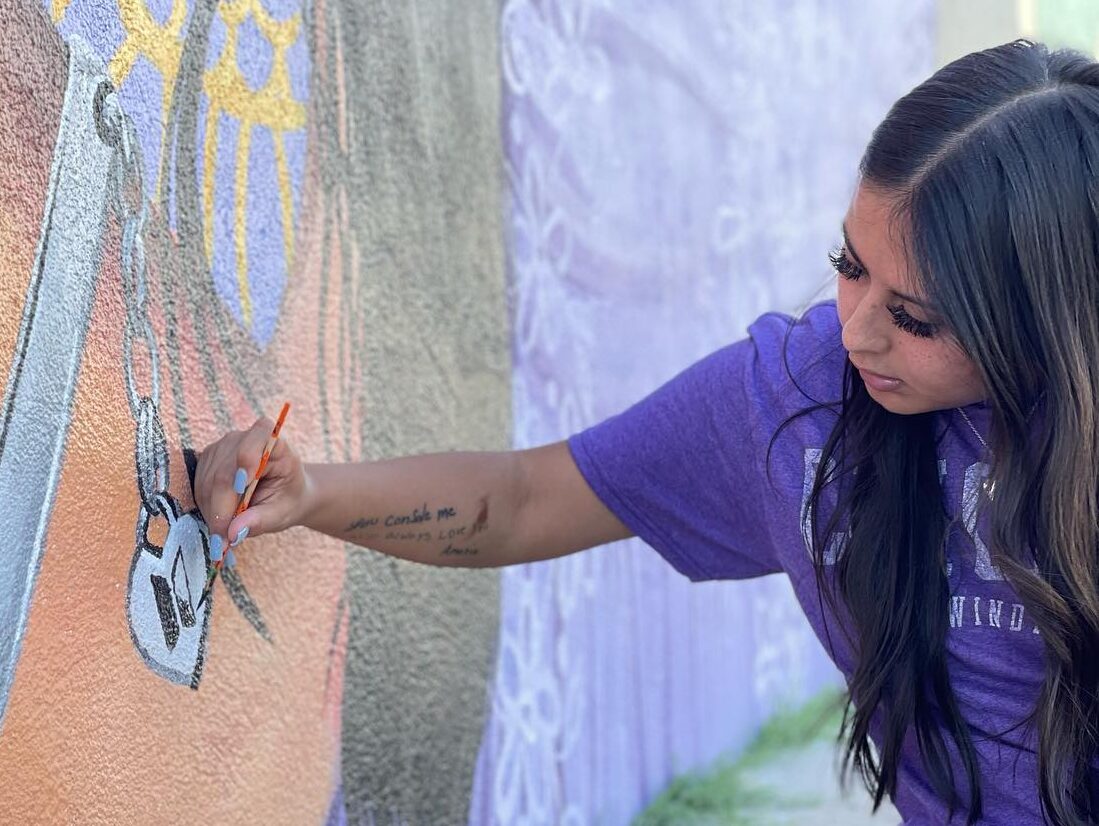 Amerie's mom, in fact, loved the mural. She asked Sosa Noriega if a few more details could be added. The muralist invited the family to join her to paint. Garcia herself painted a locket depicting her daughter's love of the Korean boy band BTS.

A tattoo of Amerie's love note to her mother — "You console me" — is visible on Garcia's arm.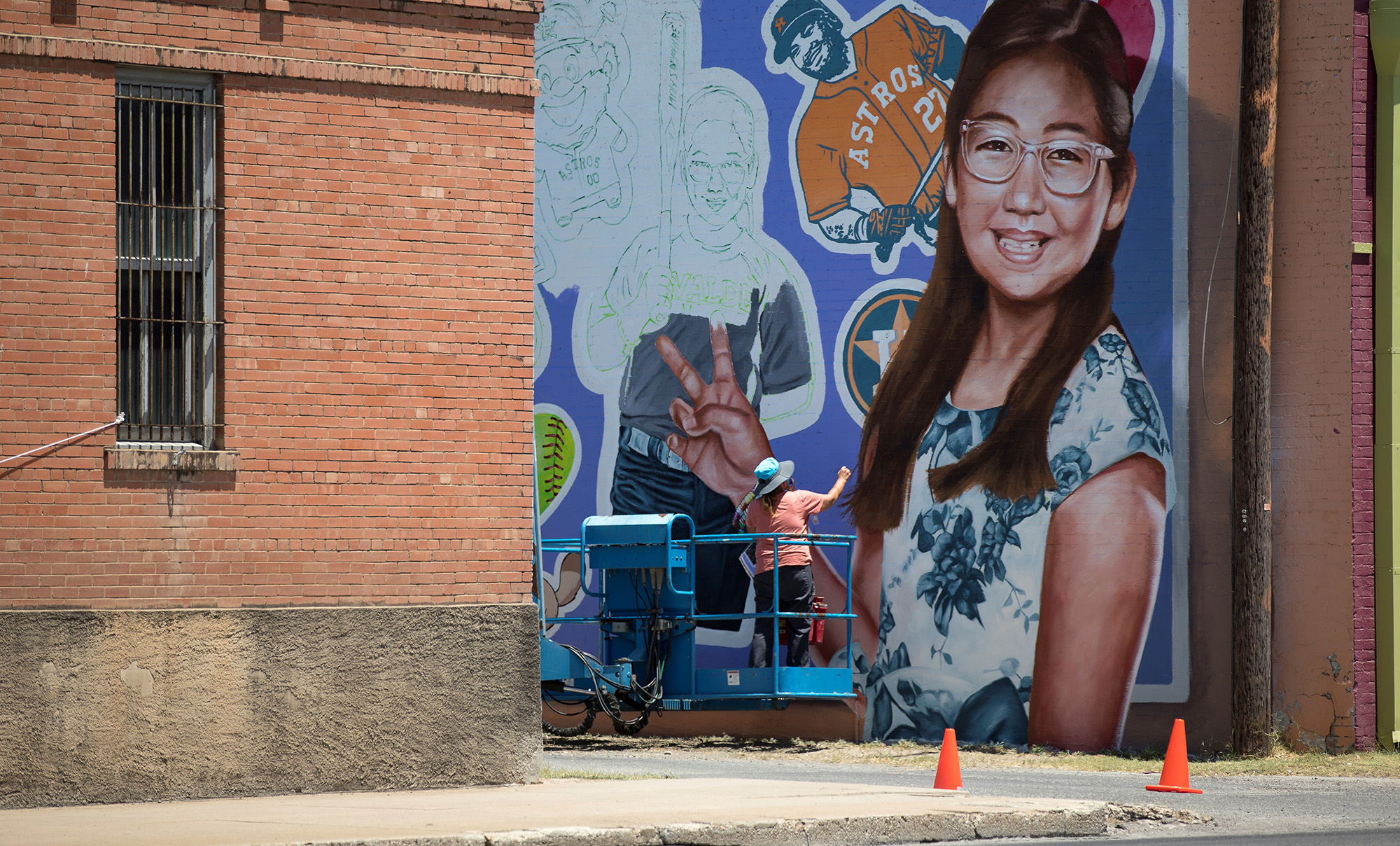 The other murals in the series also contain details about the lives lost.
Tess Mata, 10, loved Houston Astros second baseman Jose Altuve so much that she played second base on her softball team. She was saving money to take her family to Disney World. She is painted here by Houston-based muralist Anat Ronan, who has created murals all over the world.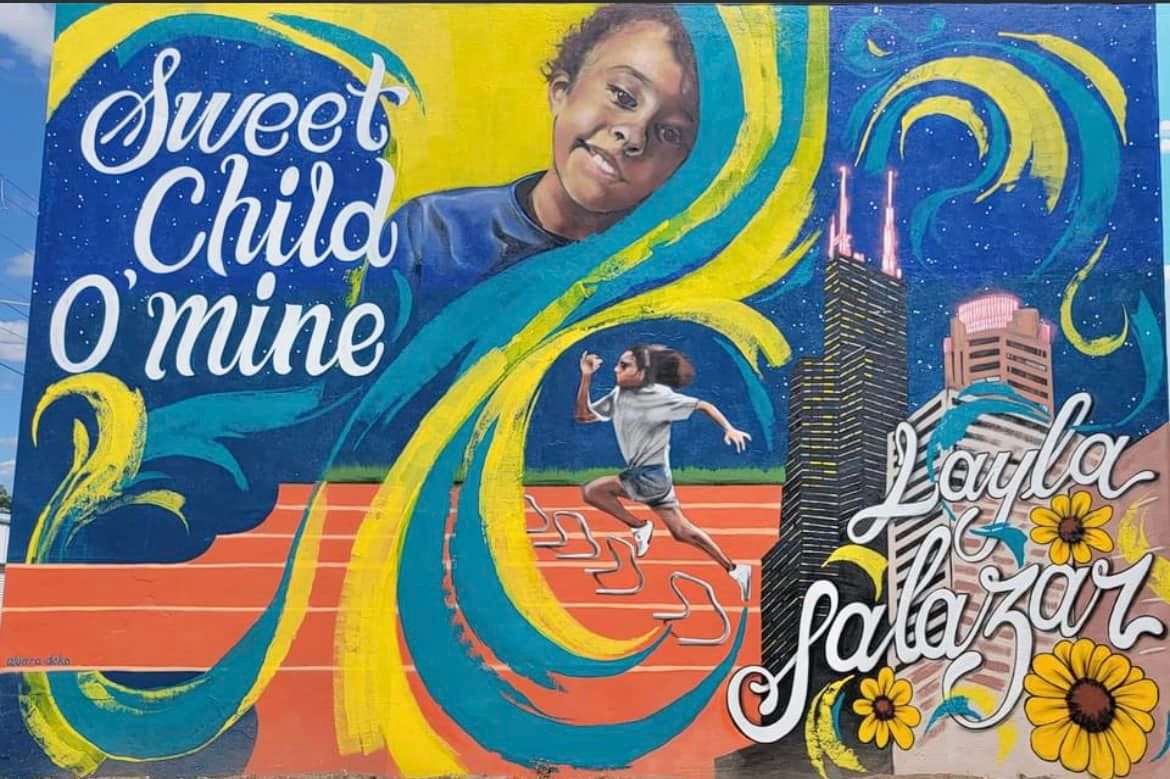 Layla Salazar was a prize-winning runner who doted on her great-great-grandparents, according to her grandfather Vicente Salazar Sr. "She was all heart."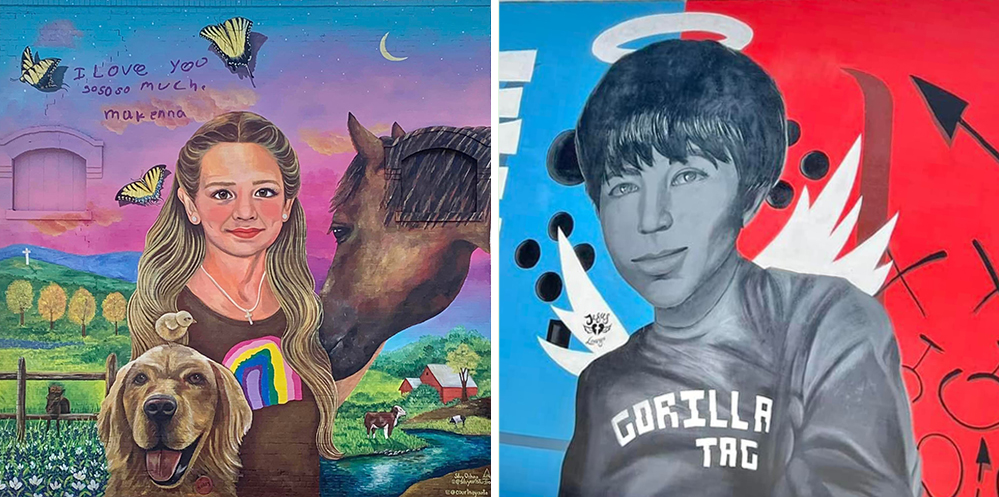 At 10, Makenna Lee Elrod (left) was a gymnast who loved animals and hid notes for loved ones to find later. Her favorite color was purple, which her family asked mourners to wear to her celebration of life.

Uziyah Garcia, 10, was deeply religious. He loved playing on Nintendo Switch and Oculus. He made superhero costumes out of towels and clothes pins.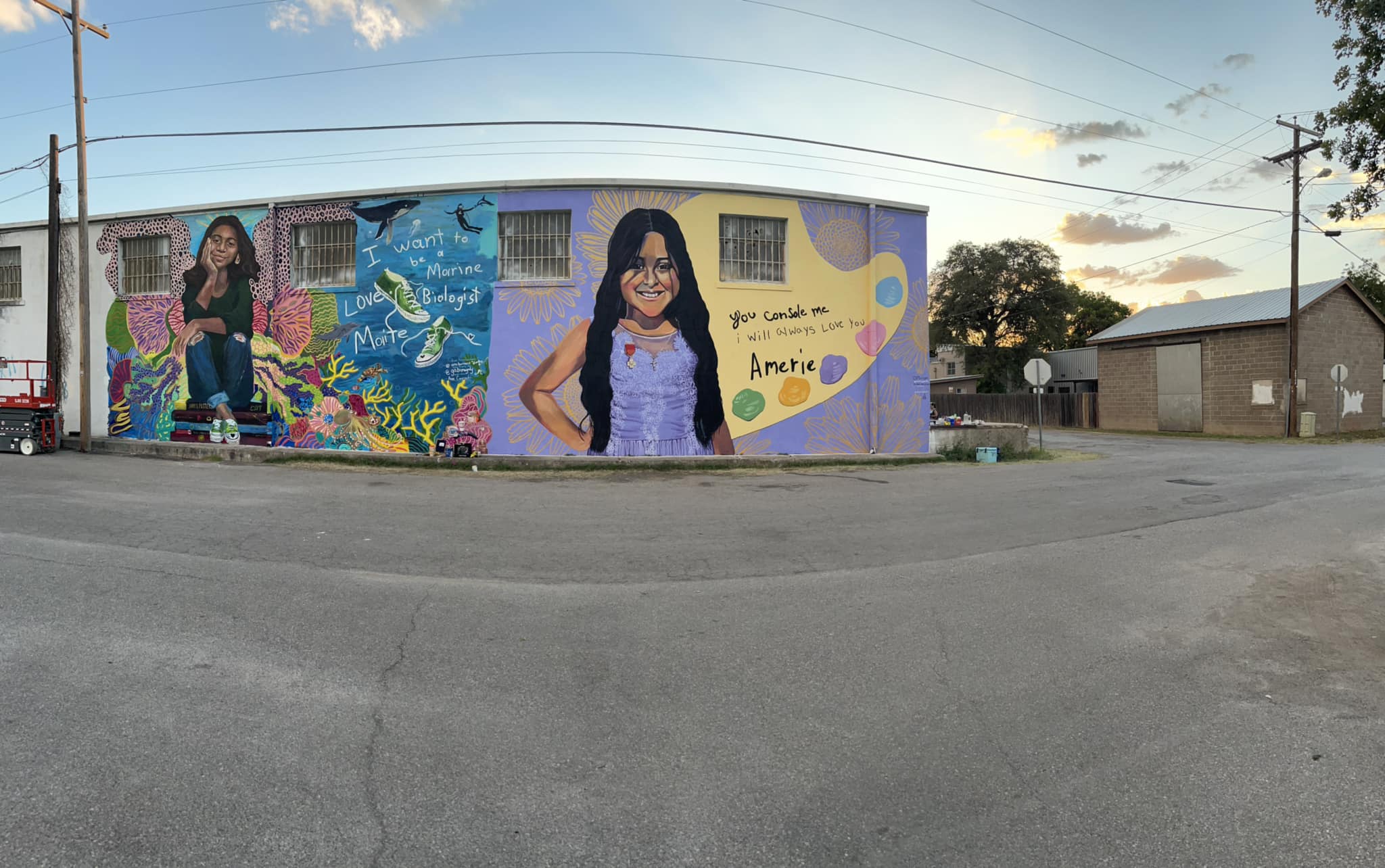 "I want people to remember their stories, and that they had these beautiful, promising lives," Sosa Noriega says.
"I also want people to be mad about it. And feel motivated to act not only for police accountability for the officers that didn't do anything and grossly mishandled the whole thing. But also just how ludicrous it is that a random 18-year-old was going to walk into a store and buy a weapon of war and do that much damage and destroy a whole community in minutes."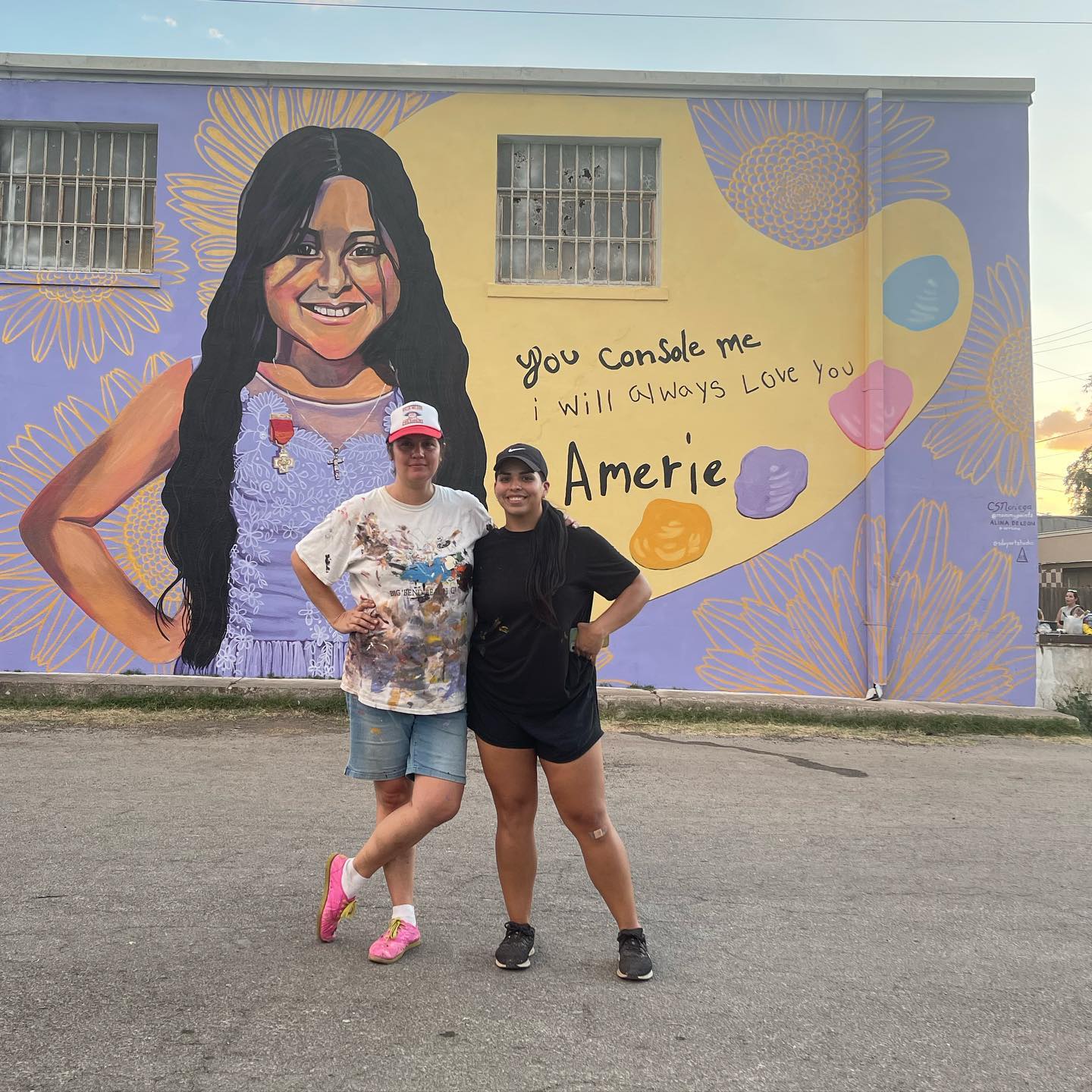 "We need to know the truth and justice needs to prevail."