A Student's View: Young People Are the Biggest Stakeholders in Any School. They Deserve a Seat at the Decision-Making Table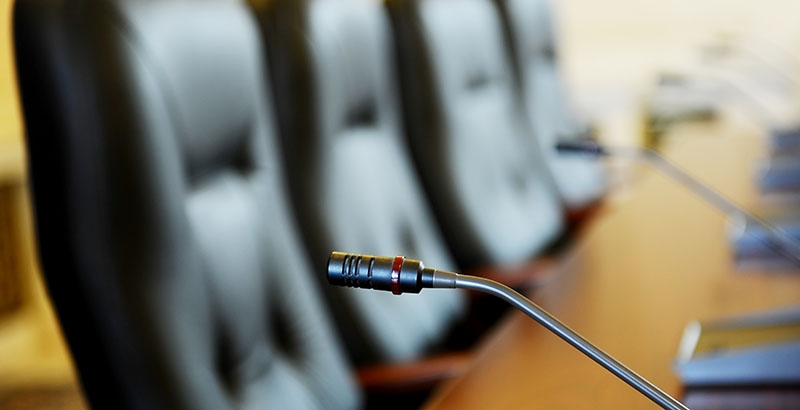 In many ways, a school is like a democracy.
Like democracies, schools serve many different and diverse stakeholders — students, teachers, administrators — with a variety of backgrounds and perspectives. They have judicial systems that determine consequences for wrongdoing and strive to provide the freedom to pursue individual interests — in the case of students, ranging from sports to theater to competitive debate. They are even are built on an ideology similar to the classic American Dream: If students participate and offer their best effort, they can be prepared for a successful future.
However, there is one key difference. Not all stakeholders at a school have a seat at the table. Though administrators and teachers have a say in the school's governing process, students by and large do not. More often than not, decisions are made for students without their participation or consent. Schools — and the many organizations working to improve them — aim to better systems that are in place for students without actually engaging with the students they aim to impact.
For two years, through my work with Student Voice, I have traveled across the country to listen to students' experiences firsthand.
I never fail to be surprised at the similarities between their stories and my own. From the Carolinas, where I'm from, and where I heard from students about unfair dress code and curriculum issues, to Connecticut, where students shared stories about lacking racial representation among their teachers and educational equity, students are struggling with a system that seemingly doesn't care about the issues of its greatest stakeholder.
Even when officials recognize that students should be represented as partners in co-creating their education, they don't do nearly enough to make sure students are really heard.
As an actively involved student, I was often asked to sit in on my high school's School Improvement Council and individual meetings with my principal. I quickly realized that in those meetings I was often the only minority student in that place and space. Though my voice mattered to those in power because of my involvement and eagerness to engage with adults in power, the voices of my peers, particularly those who looked like me, were not represented. I urged and encouraged my principal to re-evaluate and reconsider whose voices were in the room. Thankfully, he did just that.
More recently, I was invited to attend the National Youth-Serving Institutions stakeholder meeting by the youth liaison at the U.S. Department of Education in Washington, D.C. There, I sat shoulder to shoulder not only with senior staff at the Department of Education but also with executives from some of our nation's leading youth organizations. I should have felt more empowered than ever, but instead, I felt utterly helpless.
The magnitude of being the only youth representative invited to represent the backgrounds, experiences and perspectives of 74.2 million young people under 18 in the United States weighed heavily on me.
Not only did I feel immense pressure to speak up, even on topics which I had not personally experienced, simply to remind the adults of the power of student voice, I was uncomfortable knowing that mine was the only voice in these critical conversations. The many students who weren't included were being actively silenced.
It is fundamentally unacceptable to have a meeting about students with only one student voice in the room. Especially in something as important as education, there's always a need for new, diverse perspectives. As a result of the socioeconomic, racial and geographic diversity of our country, our educational system encompasses people with countless different experiences. The only way to amplify the voices of all students is to include those experiences and perspectives in the conversation.
Student voice is vital to creating a generation of activated, aware and empathetic young people and adults. Bringing students into the decision-making structure shows a level of trust and dedication that will drive change on the basis of an equal-partnered relationship. We've already observed this authentic engagement in pockets across the country, such as in the foothills of Kentucky, where the Prichard Student Voice Committee published Ready or Not: Stories From the Students Behind the Statistics, a book written by students about their experiences with college readiness, or along Oregon's coastline, where students published a State of Schools report.
When adults and students trust each other and believe that the other is acting with best intentions, all stakeholders feel more comfortable sharing their experiences and using their voices.
Joshua Dantzler is a third-year student at American University in Washington, D.C. He serves at Student Voice with over seven years of experience in youth politics, service and journalism and communications. He is the former chairman of the South Carolina Teen Democrats and former national press director for the High School Democrats of America.
Get stories like these delivered straight to your inbox. Sign up for The 74 Newsletter