A Student's View: How to Find the College That's the Right Fit for You, Even During a Pandemic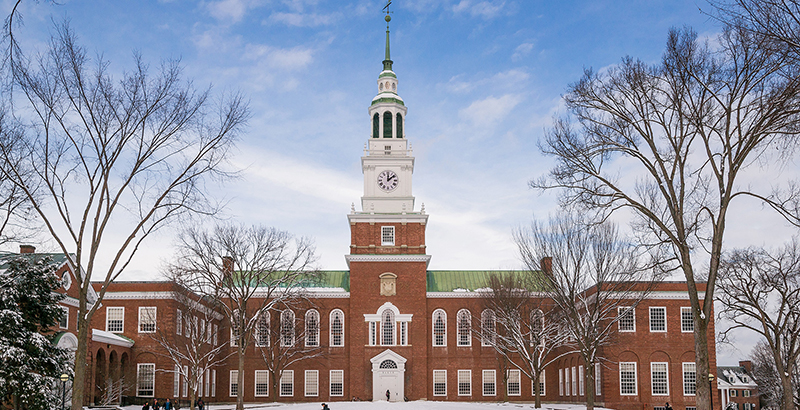 The COVID-19 pandemic has robbed students of many of the experiences that make going to college so rewarding. For high school juniors and seniors, that includes the kinds of events that provide a feel for what the colleges they are considering are really like. Campus tours, weekend-long visits and face-to-face conversations with counselors have all largely been tossed in favor of safer virtual offerings. While this is a necessary precaution, it makes it more difficult for students to determine whether they will be able to find their place and community at college.
This is no small concern. Research shows that a sense of belonging is directly tied to student well-being, academic success and retention. But, even before the pandemic, first-generation students and students of color reported feeling less of a sense of belonging at four-year institutions than students who enjoy greater representation on campus. With the pandemic disrupting many traditional paths for exploring college options and finding this sense of belonging, these students are now more susceptible to delaying college or changing plans entirely.
I am one of these students. Coming from the small, tight-knit town of Throop, Pennsylvania, I knew how important it would be to find "my people" when I arrived on campus. But after submitting 21 college applications, I was able to visit only two schools because of COVID-19 travel restrictions and financial limitations. I was terrified I'd make the wrong decision. Here are three steps I took to make sure I could find where I belonged.
Be proactive
You cannot wait for the perfect school to come to you. As you begin your college search, you should determine what your interests and needs are, both academically and emotionally, and start doing research to find schools that correlate with them. Go beyond colleges' brochures and explore their websites, student newspapers and social media. You can easily get a sense of a school's size, academic programs and other important information through some online research.
You should also be proactive in seeking out help, whether that's from your high school counselor, a trusted teacher, or some other kind of academic mentor. My adviser was a game-changer. I connected to her through CollegePoint, a Bloomberg Philanthropies-backed program that offers free virtual advising for high-achieving, lower-income students. She listened to me, helped validate my thinking and steered me in the right direction anytime I got lost in the process.
Get organized
It's essential to make a list — or several. I began with a basic roster of institutions I was interested in. My adviser helped ensure I kept that list balanced, with a mix of schools that matched my interests while having varying acceptance rates. She encouraged me to aim high while including some great schools that were just a little easier to get into. Eventually, my list evolved into a series of spreadsheets that helped me keep track of campus activities, coronavirus-related closures and costs. My cost spreadsheet was key, and it helped me make sense of the confusing financial aid process. I could easily plug in and compare tuition, cost of attendance and financial aid offers.
Reach out
The most important advice my adviser gave me was to reach out to second- or third-year students at the college I was interested in. In lieu of campus visits, they gave me a real sense of whether the school would be a good fit for me during and after the pandemic. I knew, for example, I wanted someplace with the feeling of a close-knit community. I wanted to be seen by my professors and recognized by other students. I spoke to some students at a larger university I was considering, and they told me they enjoyed the bustle, energy and anonymity such a big campus provided. I knew that wasn't for me, and I was able to cross the school off my list.
Talking to students also helped me home in on the school that would ultimately be my choice: Dartmouth. Students there described a sense of community that sounded exactly what I was looking for. I started at Dartmouth this fall, and I am happy to report that they were correct.
While this year's college application process may prove even more difficult than last year's, do not give up. Many schools, colleges and advising programs are listening to student concerns and adding resources online to help students find the right school for them. Remember to be proactive and to seek out the help, advice and information you need to make an informed decision. You can still find a college that's a perfect fit.
Keli Pegula is a first-year Dartmouth College student from Pennsylvania.
Support The 74's year-end campaign. Make a tax-exempt donation now.