A Principal (and Former Union Insider) Reflects on 25 Years of NYC's 'Exhausting' Charter Wars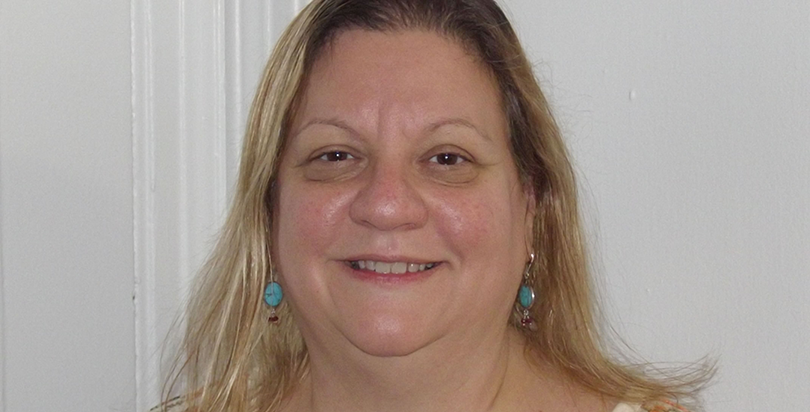 The Seventy Four marks School Choice Week (Jan. 24-30) with a series of stories celebrating educational options and innovation. Read our coverage here.
Amidst the endless charter-union debate, Stacey Gauthier is the rarest of New York City principals — a school leader who can relate to both sides of the argument.
Gauthier once worked for the International Ladies Garment Workers Union, learning the ins and outs of organized labor, before later making the move to a traditional public school that would become one of the first in the city to convert to a charter. Today, she serves as the principal of one of New York's few unionized charters: Renaissance Charter School, a pre-K-12 independent conversion school in Jackson Heights, Queens.
Through the decades, she's seen it all.
Gauthier joined Renaissance as its director of operations shortly after the school's founding in 1994, and helped to write the school's initial charter application, which was issued in 2000. She now also serves on the
board
of the New York City Coalition of Community Charter Schools.
Gauthier sat down with The 74 a few weeks ago to reflect on the history of one of the city's oldest charter schools and her unique perspective of the turbulent city-charter school relationship.
The 74: Tell me the Renaissance Charter School origin story.
Gauthier: In 1992, our founding teachers were all working in public schools. They were a little disillusioned with what was going on, didn't feel that teachers had enough voice in how schools were run, didn't feel that kids were actually happy being in school. I think they felt that the learning was a bit limited and not as holistic as they would like, and at the same time the Annenberg Foundation put out an
Annenberg Challenge
grant to create new models for schools and the teachers decided to submit one. They met frequently after school on their own time to submit this application … They were awarded the school and they opened up in 1993, initially with grades 3-7. It soon expanded to K-12 and started a preschool last school year. It converted to charter status in May 2000, becoming one of the first few independent charter schools in the city. We were one of the first schools I think that also shared space (with Junior High School 204 in Long Island City), which always makes me laugh a little bit given the climate now about sharing space.
(Mayor Bill de Blasio has fought very publicly with various charter school networks over occupying space in existing public schools.)
I got involved in the school about a year later, about 1994, when Monte Joffee, who was the school's founding principal, was kind of going around Jackson Heights drumming up interested parents. And for me, I was an interested parent; I had a 3-year-old and I wanted to get a more progressive education for him. I was working then at the Metropolitan Museum of Art as director of education services and interested in having a school that seemed to have a family-like atmosphere, somewhere where I could be really involved and Monte sold me on the model and the mission and the vision.
At the same time we were forming this group called Friends of the Renaissance School to get people interested and excited and also to get the school a permanent home because we knew we were going to quickly grow out of being in 204 and wanted to move it to Jackson Heights. (Eventually we took over a former department store in the neighborhood on 81st Street; we've leased the space from the Department of Education for more than 15 years now.)
Back in the mid-90s, myself and several others really became passionate about (growing the school), and not all of us had kids; some were passionate neighborhood activists. We did have some opposition too, initially, because there were people who were not interested in having a high school come into their neighborhood.
Unlike some charter schools, Renaissance backfills every grade when a seat opens up, and enrollment is steady at 550. How else is the school unique, and what does it mean to "Renaissance-ize" incoming students?
When kids sometimes come from more traditional schools, our building can be a bit of a shock. We're a noisy place. We're a place where we really want to see kids actively involved in things. Not all schools are like that. We're also a place where you take arts from the very lowest grades, and students in our upper grades major in an art.
We like to think of ourselves as a village, so we know our kids really well. Many of our families send multiple kids here. … But now since we've been around so long, we actually have kids of our former students in the school, as well as a member of the first graduating class of 1999
who has returned as a teacher
. So it is like a village, it's a different way of thinking. We want our kids also to be independent learners and independent thinkers. Our kids call staff by their first names. So "Renaissance-izing" kind of means getting them to understand how you operate in an environment like that, which can be a little shocking for some kids … Especially if they've been somewhere that's tighter — it's like, 'Whoa, all this freedom,' and so how do you manage that freedom?
The New York City Coalition of Community Charter Schools was established just as Mayor Bill de Blasio took office in 2014. Your school is a member and you serve on the board. You and others in the coalition visited City Hall several times to talk with the administration about more funding for independent charters, among other concerns. What was that like, and has that relationship been fruitful?
It was frustrating because several of us spent a lot of time meeting and really trying to talk about the charter movement in a different way. … I think that when de Blasio came in, he and the chancellor to some degree, painted all charter schools with a broad brush. And I think several of us came in (to City Hall) saying, 'There's many faces of this charter movement, and also several of your critiques of the charter movement may not be accurate.' Renaissance, for example, does not "counsel out" poor-performing or unruly students and is committed to backfilling each open seat, no matter what grade level it is in. You can audit our records and you'll see that. … Part of the conversation that we had was, if you really want to weed out the bad apples, don't just look at charters, look across the board.
(The regular meetings between the coalition and the administration did have some tangible results, although the collaboration eventually dissolved. Charters, including Renaissance, were able to access grant money for middle schools and they were included in the mayor's pre-K initiative. Gauthier says she was assured that children entering her school's pre-k could move directly into kindergarten without going through the lottery.)
How has the climate for charter schools — and in particular, independent charters — in New York City changed since Renaissance's early days?
We're holding onto our purpose but I think the movement has changed and I think the problem that you have for schools like Renaissance and other smaller schools is it's not necessarily a climate that's encouraging these small innovative labs. It's encouraging replications of what they say are successful models. And I don't want to say it's a bad thing … but I think it's kind of sad that authorizers seem to be approving more of the networks and that (if) somebody has a really good, independent idea, they probably have a harder time (getting approved as a smaller school).
For Renaissance, we still have some friends in City Hall. The friends we have I think really do like us and have tried to help us when they can. But my overall assessment is that this administration really doesn't care for charters. I think they're trying to compensate for what they felt was an administration that was too charter-friendly and maybe abandoned the public school system to some degree and (tried) to give charters everything, in their mind.
You worked for the International Ladies Garment Workers Union right out of college, so you've had an insider's perspective on organized labor. Renaissance is also one of only about 20 unionized charter schools in the city. Yet you've tangled with the United Federation of Teachers over contracts (as a conversion charter school, you don't negotiate directly with the union; the Department of Education does on your behalf). And you've expressed frustration that the UFT has not embraced charters. Can independent charters and unions keep up a long-term relationship?
It may not be possible for unions to represent members in both (district and charter) schools because there's this big political war going on, which to me is silly and unnecessary, and it's exhausting, and I've been around with this for 15 years, watching this battle. It's "us against them," it's charters against the public schools and who can have what and "you're stealing money." There's no money being stolen — the money follows the kids. We should have equitable funding in both schools.
This winter and spring I think you'll see that being a big part of the Coalition of Community Charter Schools' efforts in Albany.
Get stories like these delivered straight to your inbox. Sign up for The 74 Newsletter