A Parent's View: 5 Recommendations for the New NYC Schools Chancellor to Get Students on Track After COVID-19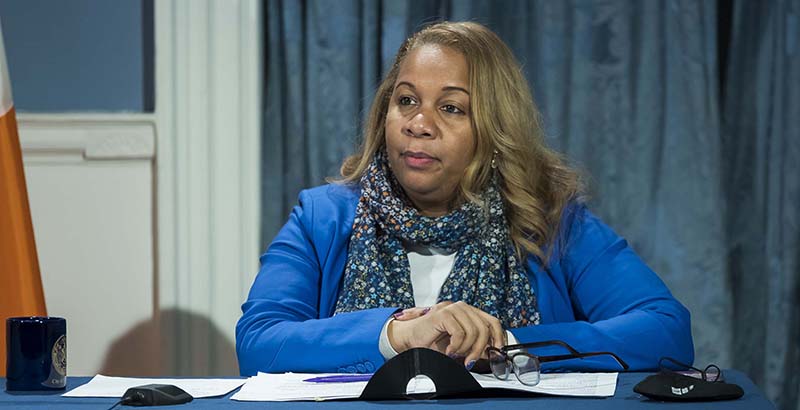 Updated
Like so many parents across New York City, I have spent the past year worrying about my child's education. Will my son be back in school next year? Will he be ready for third grade? There are so many open questions and no solid answers.
One thing we know for sure is that on March 15 there will be a new chancellor running the city's public schools when they open, hopefully for good, in September. This change in leadership offers a rare opportunity to hit reset in Mayor Bill de Blasio's final months in office. So here are five recommendations from parents to help the new chancellor turn a corner and get our children on track:
1. Create a school recovery task force that brings the best teachers and leaders from across district and charter schools together to create a roadmap for pandemic recovery — including systemwide reopening, social and emotional learning support for students, and a comprehensive plan for addressing "COVID Slide." As a parent, I want reassurance that the best educators in this city will have input from the beginning of the planning process. Recovery is not the time to get territorial about good ideas, so that means allowing charter school educators to work in collaboration with district schools, just like the collaborative teacher training program I led with Uncommon Schools and district schools across the city.
2. Before the end of this school year, roll out a citywide common assessment plan that will clearly identify student learning needs and show which schools need more resources. The mayor deserves credit for talking about the COVID-19 achievement gap, but so far his plan hasn't gone past headlines and platitudes. As a mom, I sit five feet from my son on most days and have a sense of how he's performing, but I also want to see objective results. Despite my best efforts to be involved in my son's education at his public charter school, I know that I cannot do what his amazing teachers do every day, and I was particularly worried about his reading. However, my concerns were calmed when I got his mCLASS assessment report last month. Comprehensive reporting on individual child performance and aggregated school results should be readily available for parents, and decisions about resources should be grounded in those objective results. We know that a one-size-fits-all approach will not work. There must be more transparency and clarity for any comprehensive plan to effectively move forward
3. Build trust with families and students around returning to school with a clear communications roadmap. As an education leader with longstanding ties to the Bronx, Chancellor Meisha Ross Porter understands that precise communication is foundational for building trust. Parents need clear communications about what to expect for the summer and next school year before the end of this school year, so we can plan accordingly. For too long, parents in Black and brown communities haven't trusted that the schools in their community will always deliver a quality education, so it can't be surprising that they have reservations about those schools providing a safe and healthy environment for their children. Families and students should be know what to expect and when to expect information about school reopenings as part of the process, not days before a school reopens its doors. The city must take time to understand what families need to know and see to feel comfortable returning to school.
4. Rethink summer school to re-engage more students with in-person learning, and create opportunities for accelerated learning to prepare for the next school year. Students who do not go to summer school should have access to online programs to help bridge the gap until schools reopen. This has to include an in-person component for summer school, augmented by wide access to online programming to bridge learning gaps.
5. Return to in-person school five days a week from the start of the school year. We risk too much by not having kids in school. Some high school students will not return to graduate. Kindergartners who were supposed to learn how to read will miss out on too many critical foundational skills. Sixth-graders who were supposed to discover how to navigate the burgeoning independence of middle school have been denied the experience. Federal Centers for Disease Control and Prevention guidelines say students and teachers can safely return to school, so we have to do it. Period.
These are common-sense recommendations. Each one is critical to getting our schools back on track for a full reopening this year.
Crystal McQueen-Taylor is the chief advocacy officer for StudentsFirstNY. She led the NYC Teaching Fellows Program and is a city public school parent. 
Get stories like these delivered straight to your inbox. Sign up for The 74 Newsletter