A New Class of Charter School Leaders Is Pushing Back Against Suspensions, and Rethinking Discipline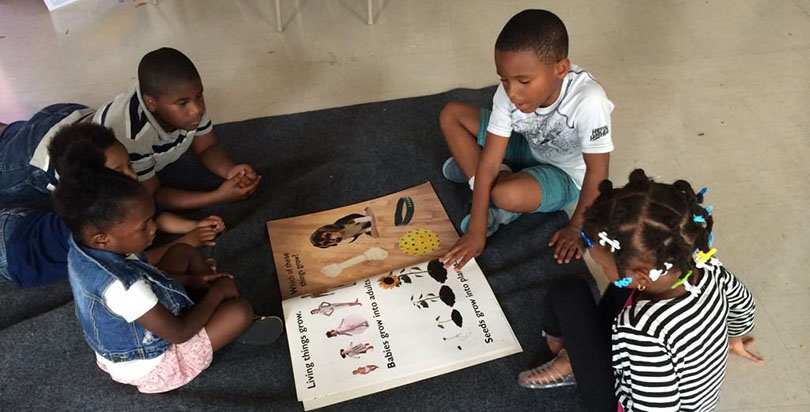 When Vera Triplett envisions opening the doors to her charter school next year, she's thinking about something that doesn't yet exist in New Orleans.
Most of the New Orleans charters demand order and strict obedience, a "no-excuses" student discipline approach that some charter advocates say is crucial to close the achievement gap between poor and affluent students. Triplett is part of a second wave of charter operators across the country who are designing schools that rethink the role of punitive discipline.
A report released earlier this week shows that, taken as a whole,
American charter schools
disproportionately suspend
black students and those with disabilities.
The University of California, Los Angeles report analyzed the out-of-school suspension rates at more than 5,250 charter schools from across the country, and determined that charter schools suspend students at a slightly higher rate than traditional public schools. Both traditional and charter public schools are more likely to suspend black and disabled students.
UCLA researchers relied on 2011-12 data from the U.S. Department of Education's Office for Civil Rights, the most recently available federal data, but Nina Rees, the president and CEO of the National Alliance for Public Charter Schools, argued that the data fails to capture either the reality of today's charter sector or the efforts made in recent years to reform discipline policies at charters across the county. Many traditional public school districts, like New York City with its 1 million students, are also trying to move away from harsh discipline.
Rees points to Washington, D.C. as a notable success story, where charter schools have successfully
cut their expulsion rates in half
in the last few years. Another example: New Orleans schools now register a lower expulsion rate than the state average.
"Our entire system of public education needs to continue to find and implement solutions to address the challenge of reducing suspension and expulsions," she said. "Time out of school means less opportunities to learn and, as the data shows, this particularly impacts all public schools that are serving high-poverty communities."
The UCLA researchers also noted that lower-suspending charter schools are more numerous than those with higher suspension rates, suggesting that "other charter schools likely offer excellent examples of effective non-punitive approaches to school discipline."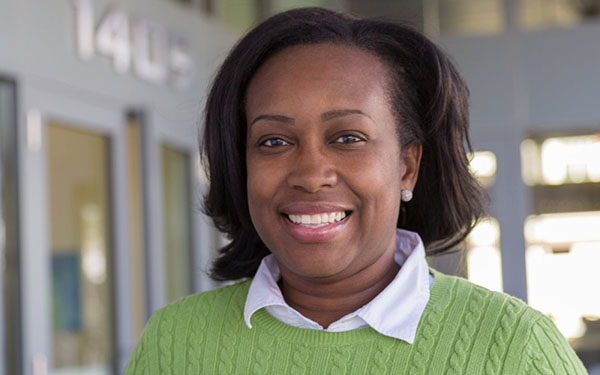 Which brings us back to Triplett, the founder of New Orleans' Noble Minds Institute for Whole Child Learning, which will open as a fully functioning charter school in 2017. Triplett says she's thought a lot about discipline and punishment in structuring her new environment, and is trying to push away from the strict disciplinary policies that often dominate the conversation about charter schools.
"One of the things that we did here in New Orleans after Katrina was to use this sort of silver bullet approach of the no-excuses college prep school, which worked for a lot of kids," Triplett says. "But there are also a lot of kids that that does not work for, and unfortunately we have not, up to this point, thought about how we diversify the [New Orleans] portfolio so that the choice was a real choice, that there were options within the charter school arena that were different."
Nationally, the UCLA analysis found, charter schools suspend 7.8 percent of students while traditional public schools suspend 6.7 percent. In other words, charter schools suspend students about 16 percent more frequently than traditional public schools.
At 374 charter schools, 25 percent of their student populations were given out-of-school suspension at least once. At more than 500 charter schools, black students were suspended at least 10 percent more frequently than white students, and at 1,093 charter schools, students with disabilities were disproportionately punished. This number is comparable to traditional public schools, which also suspend black students and those with disabilities at disproportionate rates.
The report argues that charters with disproportionate suspension rates are contributing to the school-to-prison pipeline, a belief that disciplinary policies push students,
particularly black males
, out of schools and into the criminal justice system, in violation of federal law. Title IV of the Civil Rights Act of 1964 prohibits public schools from discriminating against students based on race, color, or national origin, among other factors.
In 2014, the U.S. Departments of Education and Justice
released recommendations
on how school districts could use discipline that doesn't contribute to the "school-to-prison pipeline." School discipline reform became a facet of former U.S. Secretary of Education Arne Duncan's time in office.
In response to the UCLA report, a research and policy analysis center at the University of Washington, released a statement arguing the claim that charter schools are doing worse than district schools isn't grounded in fact. Instead, the Center on Reinventing Public Education argued the report affirms something education policy experts have know for years: disproportionate discipline occurs at both charters and traditional public schools.
"Let me be clear: Some charter schools have gone too far in their attempt to create an orderly learning environment," Robin Lake of CRPE wrote in response to the report. "There is no warrant for overuse of harsh discipline. But the UCLA report ignores an equally serious challenge that parents know is very real: Getting control of unsafe and disorderly urban classrooms so kids can learn. Many families choose charter schools precisely because they want to escape schools that fail to offer their children an environment conducive to learning."
Across the country, CRPE noted, cities are encouraging charters to improve their discipline practices without infringing on their school autonomy. In Washington, D.C., citywide school equity reports outline school discipline data and hold schools accountable for disproportionately high suspension rates.
Triplett, the Noble Minds CEO, said her school's approach will combine education with mental health and restorative justice, which emphasizes healing the harm rather than punishing the offender.
"The restorative justice component of the program is really about how we, as the adults that are in the program, see the role and goal of discipline," Triplett said, adding that increasing students' social and emotional learning skills — including the ability to empathize and manage anger — will allow school leaders to be less punitive.
Triplett isn't the only education leader that's thinking differently about the role discipline plays in charter schools. In New York City, the topic has been hotly debated in the last few months, with charter groups splitting on how to address student misbehavior. At Ascend High School in Brooklyn, school leaders are easing up on strict policies and are experimenting with restorative justice practices that focus on problem-solving.
At YES Prep Northbrook High School in Houston, Texas, school leaders use restorative justice practices in an attempt to reduce the number of suspensions, especially those that are racially disproportionate. These practices include a
twice-weekly community-building space
that encourages students to build positive relationships and reduce conflict.
"Discipline is, and should be, something that is used to teach someone to not make the same bad decision or mistake again, and when you are simply throwing kids out of school, what you're showing them is that certain behaviors get you put out," Triplett said. "It gets you put out of school, it gets you put out of society, but you don't really give them the opportunity to correct that behavior or provide them with the tools to do that."
Support The 74's year-end campaign. Make a tax-exempt donation now.