Opinion: A Month Until Election Day and Still Listening for Education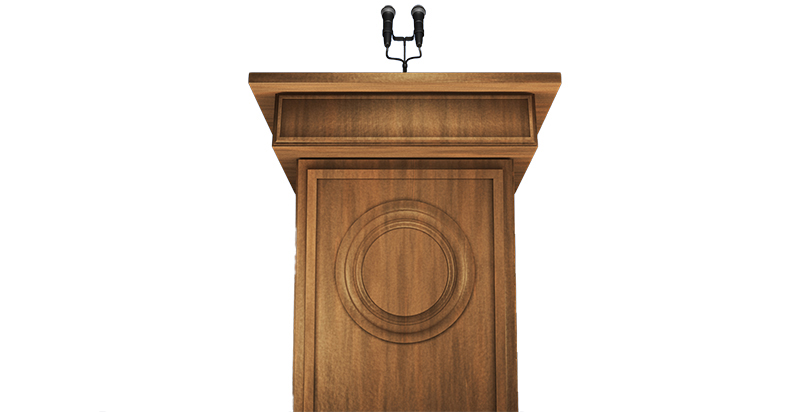 I've lived through enough elections not to be surprised when education hardly makes an appearance in the primaries, let alone the general election. What I find striking about the 2016 season, however, is that candidates from both parties seem even less willing than usual to talk about education.
Yes, they have touched on the bookends of the academic experience — early childhood education and college access and affordability — but the stuff in the middle, K-12, gets hardly a mention. And yet the middle part is where American kids spend a vast majority of their young lives.
This country is built on a long-held belief that education, free and available to all, is an equalizer that can reduce equity gaps and provide a pathway out of poverty. Despite this important foundation, the polls give candidates permission to mostly glaze over education, and we, the voters, oblige. We get broad strokes about change, but the details are left unexplained, unrequested and unchallenged. In the first debate, education went essentially unmentioned despite the announced focus on Achieving Prosperity.
This week's vice presidential one-off included a sweeping phrase about the need to improve all of education, from pre-K to college.
I firmly believe communities thrive most when they're able to make education decisions that are best for their local teachers and students. However, forgoing a dialogue at the national level, particularly from candidates in line for the White House, will come at a cost.
Disparate strategies for local needs are critical, but they fail to create an equitable direction for the nation as a whole. A national conversation on the future of education in our country can unify local strategies — and actually strengthen them as well.
Consider for a moment how we got here. We are coming off 16 years of White House administrations with muscular education strategies that tested the boundaries of our federalist system. Whether you agree or disagree with their policies, Presidents Bush and Obama had specific and strong points of view on education. They left strong legacies behind them, inspiring passionate responses from both supporters and detractors.
It's perhaps no wonder that we now see the pendulum swinging the other way with the recent passage of the Every Student Succeeds Act, which hands the reins back to states and districts. But this shift back to the states doesn't diminish the role education should play in a national conversation — which naturally accompanies the election season.
I worry that if demand for substantive conversation around education rests solely with states and with the implementation of new legislation, we will miss a key opportunity to ensure more equitable access to a quality education for all, particularly for low-income, African-American and Hispanic students and students with disabilities.
We are thirsty for an equitable vision, and we improve student achievement most when we're able to kick the tires of innovative policies that get us thinking differently. Indeed, the recent annual PDK poll about K-12 education revealed that the country doesn't even agree on what the goal of public education should be.
More telling for me is that the most recent Civil Rights Data Collection revealed startling racial disparities in teacher and staffing equity and access to rigorous coursework, such as Advanced Placement. If that doesn't illustrate the need for a national conversation about the future of education, I don't know what does.
Without a national dialogue, we are also sending a message to children watching election news at home and on social media that one of the issues affecting them more than any other is not important enough to those who run the country to talk about on the presidential stage.
Ultimately, education is at the heart of every other issue being debated, including economic stability, national security and health. As such, it's not too late to demand that education get more air time and more attention from the candidates. Reporters usually have to take what they can get from candidates and their communications people, but they need to try. I hope editors and producers, many of whom are public school parents, encourage their staffs to prod candidates for answers.
At rallies, online and through intermediaries, students and parents should demand that candidates deliver specific policy proposals in these final days and weeks, not only about college affordability and early childhood education but also about school funding, college and career preparation, STEM education, school choice or any other issue that matters most to their community. Because they all matter.
And if all else fails, don't forget that great opportunities to drive change exist at the local level in elections for governors, state representatives and local school boards.
To the candidates: More than 50 million students and 3 million teachers are back in school. We are waiting, and we are listening.
Get stories like these delivered straight to your inbox. Sign up for The 74 Newsletter