A Mom's View: I Believe Teaching Children to Be Kind, Caring and Aware of Diversity Can Change the World. That's Why I Founded a School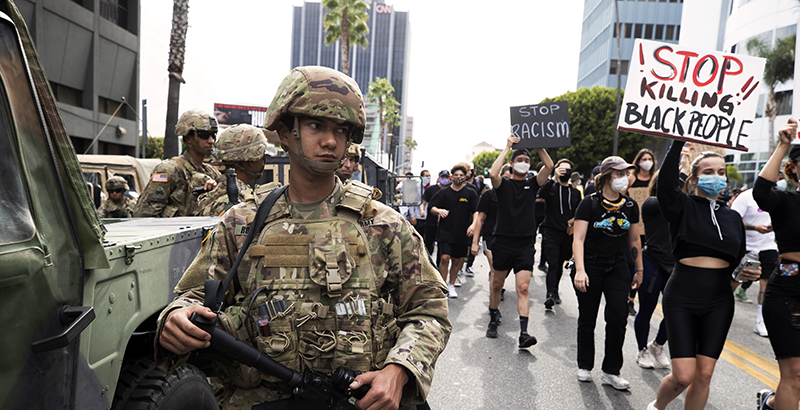 George Floyd was unarmed and complying with officers. Breonna Taylor was asleep in her home. Ahmaud Arbery was out for a run. They all became victims because of the color of their skin. Now, frustrations are boiling over across the country. In my home of Los Angeles, peaceful protests intended to raise voices against systemic racism and injustice mutated into violence.
As a mother to three young children, I've reflected on what I can do to make a difference and create the world I envision. Part of the solution, I believe, is teaching our children to be compassionate, kind and aware of diversity during their earliest years. Children must be exposed to multicultural environments and positive role models beginning at a young age, and schools are a big part of that solution.
That's why giving parents access to schools whose focus is to help teach children to be caring, open-minded citizens is so important if we want things to change.
I am fortunate that I've seen firsthand that children can be taught when they're very young to be thoughtful citizens. When my son was in kindergarten two years ago, he was enrolled at iLead Encino, a school designed to teach children to be empathetic and internationally minded. At just 6 years old, he was reciting full sentences in Mandarin and learning about Chinese culture. iLead Encino closed in 2018, and with that, so did the opportunity to enroll my 6-year-old daughter at a school that would teach her to be an engaged, global citizen.
That's why I worked alongside local parents to found Citizens of the World (CWC) West Valley in our community. The public charter school will open its doors this fall for children from transitional kindergarten — the bridge between preschool and full kindergarten — to first grade. Citizens of the World schools are intentionally diverse, making sure their student populations reflect the diversity of the communities they serve. The curriculum is designed to emphasize teaching students to connect with each other across lines of difference. This is a school system actively working to build an anti-racist America, starting from the earliest grades.
Diverse learning environments lay the foundation for academic achievement. Researchers from Columbia University Teachers College found that "students' exposure to other students who are different from themselves and the novel ideas and challenges that such exposure brings leads to improved cognitive skills, including critical thinking and problem-solving."
Individual students benefit from diverse schools, and so does society. Erica Frankenberg, a Penn State University professor who has researched preschool segregation, has found that normalizing differences with one another "helps to reduce the formation of prejudice." By giving young students the opportunities and social-emotional support to engage with others, we're building a just future.
Schools like CWC West Valley also provide community-building activities and support to parents. Responding to this week's tragedies, leaders at Citizens of the World are creating opportunities for parents to reflect and process together. In Junior Book Club, a virtual book club for 4- and 5-year-olds, parents explore culturally relevant books with their children. Together, we are building a stronger, unified community.
My daughter will grow up to be an anti-racist role model. She, and the peers in her generation, will unify us rather than divide us. She will soon be a first-grader at CWC West Valley, where she'll be taught to engage with, listen to and learn from students different from her. Because of our school, I am confident my child will grow up to be part of the solution. I only hope that more parents will have an opportunity to enroll their children at schools that offer the same promise.
Rebecca Nurick is a parent of three children who lives in Reseda, California. She is a founding parent of Citizens of the World West Valley charter school.
Get stories like these delivered straight to your inbox. Sign up for The 74 Newsletter