A Legislative Fix to Washington's Sweeping Anti-Charter Ruling? Separate the Money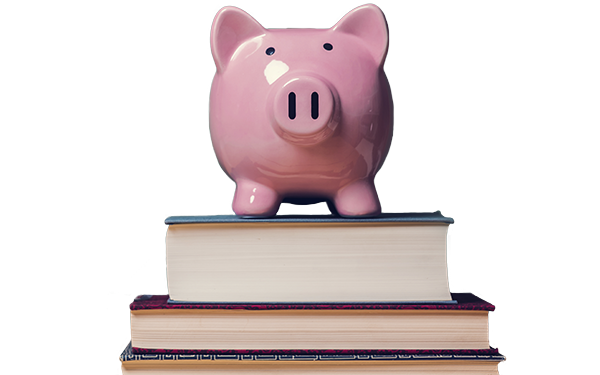 There may be a simple legislative funding tweak that could preserve charter schools in Washington after the state Supreme Court
ruled them unconstitutional
, throwing the educational choice of hundreds of parents into question.
"I think there's a relatively easy technical fix," said James Ryan, dean of the Harvard Graduate School of Education. "The legislature could just enact a law establishing charter schools and making it clear they're not funded from the common school fund…I don't see anything in the majority opinion that would prevent the legislature from doing that."
The majority of the Washington Supreme Court on Sept. 4 said, in short, that charter schools aren't "common schools," and only common schools are eligible for certain types of state funding. That restricted money is co-mingled with general unrestricted state money, so there is no way to be sure restricted money isn't being used for illegal purposes, the majority reasoned. (New op-ed:
Washington's "common school" verdict harms the common good of the state's students
)
"The state does not segregate constitutionally restricted moneys from other state funds," Chief Justice Barbara Madsen wrote in the
majority opinion
. "Nor can it demonstrate that these restricted moneys are protected from being spent on charter schools…Given this absence of segregation and accountability, we find unconvincing the state's view that charter schools may be constitutionally funded through the general fund."
So now, in addition to establishing charters that are specifically not supported by the common school funds and asking the court to reconsider, advocates are also looking at other legislative avenues.
"There are other pots of money in the state budget that aren't co-mingled with constitutionally restricted funds that we're looking at," said Tom Franta, CEO of the Washington Charter Schools Association. "We're also considering: Is it possible to segregate the constitutionally restricted common school funds into a common school account rather than just dumping them into the general account…We're exploring a range of potential options in that regard."
Although the three dissenting justices agreed with the majority that charter schools aren't common schools, they said there is a way for the legislature to fund charters with legal state public education dollars.
"The majority conflates the legislature's appropriation for public education with common school funds, an approach we have long rejected," wrote Justice Mary E. Fairhurst. "Because charter schools are part of our system of public education, they are a proper recipient of public school funds."
Washington voters approved charters in a 2012 referendum.
Even if the majority is correct and the entire public school appropriation is restricted just for common schools, appropriations are renewed every two years, Fairhurst wrote. "The legislature is free to adjust its appropriation with any new biennial budget. Thus, it is well within the realm of possibility that the legislature may appropriate charter school funding separate and apart from the basic education appropriation in future budget bills."
The state legislature seemingly did address that point earlier this year, when it passed a law clarifying that appropriations for charter schools won't include common school state tax money.
The majority justices didn't really take that into consideration in their decision. In a footnote, Madsen acknowledged that the law was passed, but said it "does not alter our analysis or conclusion" concerning the effect of the charter referendum. The validity of the funding clarification law "is not before us," she wrote. "For present purpose it is enough to note that section [of law] does not assist the state."
Gov. Jay Inslee said last week he won't call lawmakers back for a special session just to deal with the charter school issue. But ongoing turmoil in another area of education could help charters — the Supreme Court is currently fining the legislature $100,000 a day for failing to adequately fund public education overall, in defiance of a 2012 court order.
"There is still a possibility that he does call a special session in November if the working group he pulled together makes a plan," to deal with the broader school funding issue, said Tania De Sa Campos, deputy director of Democrats for Education Reform's Washington chapter. "If that happens, then the charter school issue will be part of the conversation during that special session. If not, there will be work to be done in January when they go into their regular session."
Meanwhile, Attorney General Bob Ferguson said last week he'll file a motion for reconsideration. The Washington Charters Association, which is also a party in the case, last week asked for an extension of the 20-day deadline to file a motion for reconsideration but will be ready Sept. 24 if the court doesn't grant the extension, Franta said.
The charter group's lawyers have been in touch with the attorney general's office but "they are not necessarily coordinating," Franta said.
Get stories like these delivered straight to your inbox. Sign up for The 74 Newsletter