Hillary Clinton Reality Check: With NCLB Rewrite, Next President's Education Platform Is Likely Irrelevant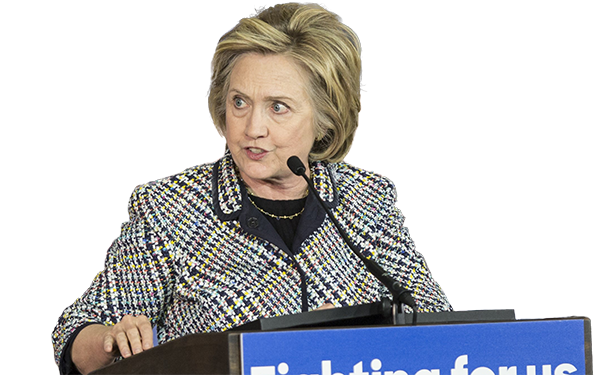 The insular education world has been hanging on Hillary Clinton's every word, hoping for some scraps off the debate table, desperate to understand the education views of the person most likely to become the next President. The latest tea leaves came in the form of a Medium
post
on
charter schools
by Clinton campaign staffer Ann O'Leary, a
transcript
from a meeting Clinton had with the American Federation of Teachers (AFT) and a conversation with journalist Roland Martin, during which Clinton shared some criticism of charters that I
later fact-checked
. (Also worth checking out: Our
exclusive Q&A with Martin
, in which he responded to her charter claims.)
It's understandable that those of us who spend our time working on education are desperate for any information about how Clinton would govern on the issue. But many seem to be missing an important point: it probably doesn't matter that much, what the next president thinks on the issue, so long as No Child Left Behind is replaced with a new version of the Elementary and Secondary Education Act (ESEA) ahead of Inauguration Day in 2017, as appears increasingly likely.
Take Clinton's comments at the AFT roundtable, which got particular attention for her views on teacher evaluation and compensation: "I have, for a very long time, also been against the idea that you tie teacher evaluation and even teacher pay to test outcomes. There's no evidence. There's no evidence."
Here Clinton is rebuking the Obama administration's push to connect teacher evaluations to student achievement, and in turn tie evaluation to pay. (She's wrong about there being "no evidence" to support such policies, by the way. There is in fact evidence for both of them, though there's certainly no research consensus on either issue.) Based on this and other comments, some have suggested that Clinton would be a "huge break" from Obama on education; other outlets have covering Clinton's education views with varying degrees of credulity.
So let's look at that: Might a president Clinton roll back Barack Obama's evaluation push?
In all likelihood, no. That's because if a new ESEA passes, it will probably make it illegal for the federal government to mess with state and district teacher evaluation systems. That's right: illegal. That is, even if a President Clinton wanted her Department of Education to strip tests out of evaluations, she would find it impossible to do so under a revised ESEA.
In fact, the large federal role in education that Secretary of Education Arne Duncan promoted may come to an abrupt end right as Obama leaves office. Duncan was able to use carrots (in the form of Race to the Top funding) and sticks (in the form of waivers from onerous No Child Left Behind sanctions) to get states to adopt many of his priorities.
But a reauthorized ESEA would make waivers obsolete by definition and does not appear likely to include anything resembling a Race to the Top–style incentive fund. That also means that Clinton will have a hard time doing anything significant on charter schools, which Duncan pushed to expand through — you guessed it — Race to the Top. As Alyson Klein of EdWeek put it, "states would be handed the car keys" on most major issues.
In other words, the question worth asking is not "Does Clinton agree with the Obama/Duncan agenda?" but rather "What power will she have to change the status quo?"
Of course, the next president won't be impotent when it comes to education. The specifics on ESEA have yet to be finalized, and the extent of the Department of Education's regulatory power, although obviously scaled back, is not totally clear. And it's worth remembering that just a couple years ago, no one could have predicted the extent to which Duncan would be able to push through his ambitious education agenda. (If there's one thing we've learned, it's that a driven Secretary of Education backed by the President and given a little bit of money can have a big impact on policy.)
Plus ESEA has not passed. It still needs to get through a conservative House wary of both its exclusion of title one portability and inclusion of testing requirements; it still needs to persuade committed Democratic accountability hawks in the senate and the White House. If it stalls indefinitely, the next president could be in an incredibly powerful position to advance his or her education agenda.
But if ESEA does pass, most of the education reform work that Duncan and Obama helped lead will return to states — and the next president may be all but powerless to advance or inhibit it.
Get stories like these delivered straight to your inbox. Sign up for The 74 Newsletter