A Half-Century and Millions of Dollars Later, Beach Boy Brian Wilson Gets an 'A' for 'Surfin' USA' During Visit to His California HS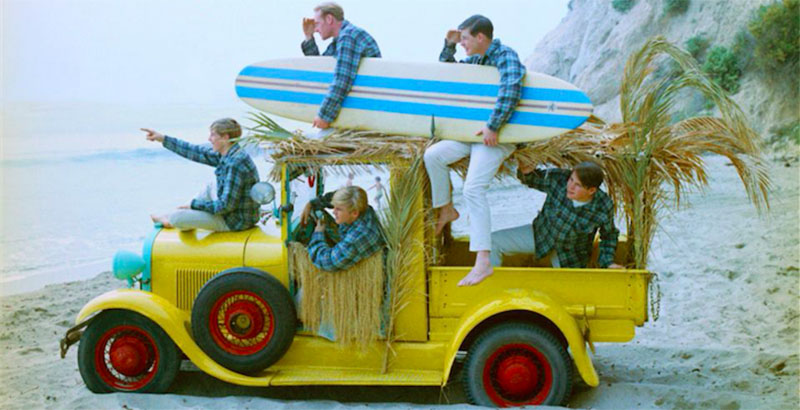 This article is one in a series at The 74 that profiles the heroes, victories, success stories, and random acts of kindness to be found at schools all across America. Read more of our recent inspiring profiles at The74million.org/series/inspiring.
A bit of high school credit recovery never drew so much fanfare — or so many millions of dollars in profit — as when Beach Boy Brian Wilson, 75, returned to his California high school and saw an F he got on a music assignment turned into an A.
Back in the 1950s, Wilson wrote a song for his Hawthorne High School music class that hit a sour note with teacher Fred Morgan, resulting in a failing grade. But that song, "Surfin' USA," became a hit for Wilson, his brothers Dennis and Carl, cousin Mike Love, and friend Al Jardine — the original Beach Boys.
It was the group's first single, in 1963, helping the band rocket to fame.
"Brian wrote a composition for me and it turned out to be 'Surfin,' " Wilson quoted Morgan as saying, according to the Daily Breeze. "That composition got an 'F,' but it made a million dollars."
This latest case of grade inflation came as Wilson was visiting his Los Angeles high school — #BeTrueToYourSchool, right? — while filming a documentary. Principal Vanessa Landesfeind took the opportunity to present him with a certificate reversing the half-century-old grade, turning Wilson's "F" into an "A."
"It's Beach Boys legend that he was failed on this one assignment," Landesfeind told the newspaper. "He was a good student and an athlete. He never failed a class. It was our opportunity to say: 'You're awesome. We're honored to have you at the school.' "
Get stories like these delivered straight to your inbox. Sign up for The 74 Newsletter