A 'Fiercely Compassionate' Approach to Student Mental Health
Newkam: Children are feeling more anxious than ever. How teachers can change their thinking to help them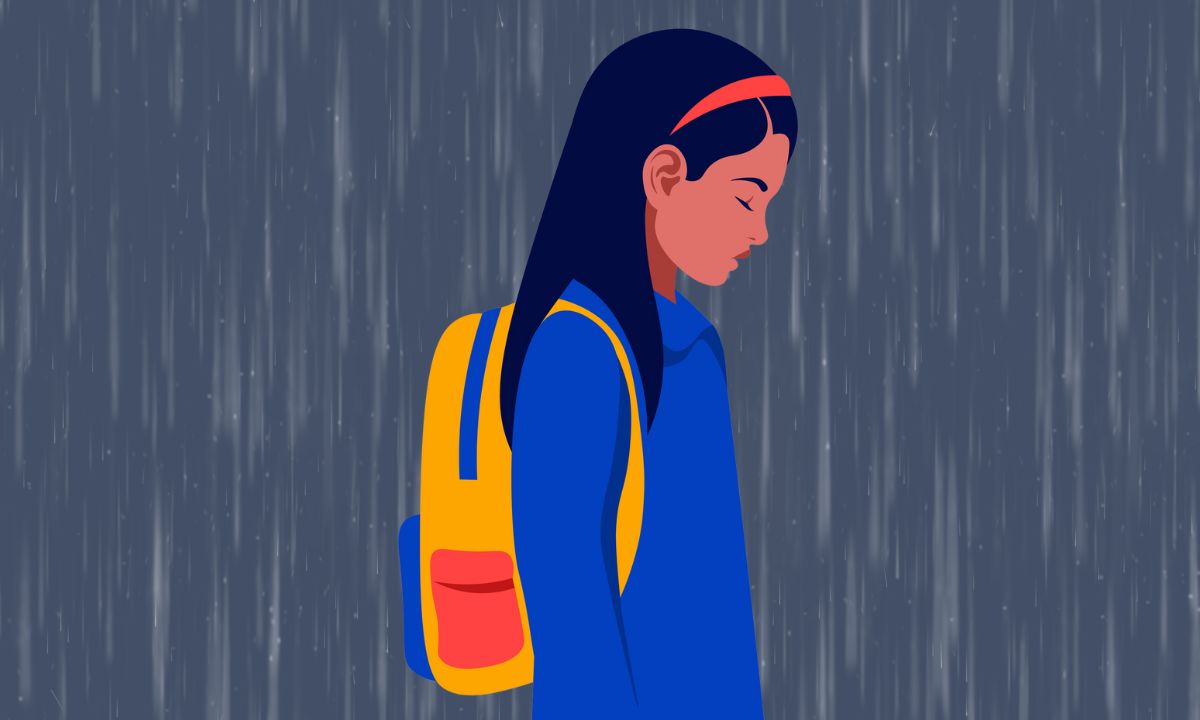 Support The 74's year-end campaign. Make a tax-exempt donation now.
How should educators see the children in their care? Whether they're teaching, coaching, mentoring or treating them, perceptions of children are more critical than ever because the world feels more anxious than ever. Schools, in particular, face a crucial moment and must rise to the occasion to support child development.
The reality of the last few years has been nothing short of startling. Throughout the pandemic, people have been locked down, disrupted, sick and fearful, trying to endure a world in chaos. Worry and uncertainty permeated everyone's lives — kids' included. For some, these conditions resulted in a prolonged stress that presents in children as emotional and behavioral challenges, as well as academic deficits. Unconsciously or not, schools might label these children as difficult. After all, they seem to purposely defy instructions, refuse to put forth effort or act out with verbal and physical aggression.
How schools react to these students becomes a pivotal choice. The path forward must be influenced by a gentle lens and informed by lessons from the past.
It was nearly 25 years ago when a groundbreaking study, conducted by the Centers for Disease Control and Prevention and the Kaiser Permanente health care organization, coined the term "adverse childhood experiences." These are traumas suffered by young people, typically rooted in abuse, neglect, and household dysfunction, that later manifest as health and social-emotional problems. Another CDC survey showed a majority of U.S. adults have at least one type of adverse childhood experience before age 18, and nearly 17% suffer four or more.
If schools know a student has encountered one of these traumas, their view of that child will undoubtedly soften. Which leads to one necessary question: What is not on the list of these adverse experiences that should be? The answer: A pandemic.
It's clear that COVID was a repeated gut punch to the consistency and social safety net that children need to grow. It is vital to see children through a trauma-informed lens that recognizes the mental health crisis that the pandemic compounded. Such a fiercely compassionate approach is the road not taken, but it is the best route to life-changing outcomes.
Implementing this work requires that educators change their thinking in several ways.
Rather than believing that students do well if they want to, teachers should remember that students do well if they can.

Child behavior is a form of communication; misbehavior is a solution to a problem you don't see.

Schools cannot reward or punish students to force them into becoming emotionally and behaviorally calm.

Instead, they need to move from doing punishment to students to addressing consequences and solutions with students, concentrating on skills building.

Shift from talking about behaviors as good or bad. Instead, describe them as calm or not calm.

Relationships are key to success.
To truly apply these principles, schools should follow a blueprint that centers around whole-child care. For example, teachers can integrate weekly social and emotional lessons into classrooms, reinforcing skills and feelings such as empathy, problem solving, kindness and gratitude. School staff should acknowledge the grief experienced over the course of the pandemic, from the loss of loved ones to the loss of normalcy. Resilience must become a central theme of school efforts, emphasizing and embracing a sense of hope. This means posing the following types of questions to students: Who has been a light in your life? What is your flicker of hope?
Additionally, schools should reestablish routines that are as predictable as possible so students regain a sense of safety and calm. To boost these feelings, consider bringing in therapy pets. The simple act of petting a dog lowers stress and increases oxytocin.
Another trauma-informed idea relates to behavior and positive correction. When a student acts out, make it a point to ask "what happened" instead of placing blame. Follow up by asking: "What is strong with you?" — intentionally replacing the phrase, "What is wrong with you?"
Finally, schools should create and maintain a culture where every child selects a trusted adult, someone they connect with and can turn to when they're struggling. Honest, respectful and reflective conversations are a lifeline for kids and can be an antidote to the prolonged stress the pandemic has caused.
The journey may feel like a sprint and at other times a crawl. It is easy to become exhausted and revert to old patterns and responses. But children deserve the best. After the challenges of the last few years, this is exactly what schools must give them.
Support The 74's year-end campaign. Make a tax-exempt donation now.