A Counselor's Take: Want to Close the Internship Divide for Disadvantaged Kids? Start Paying Every Student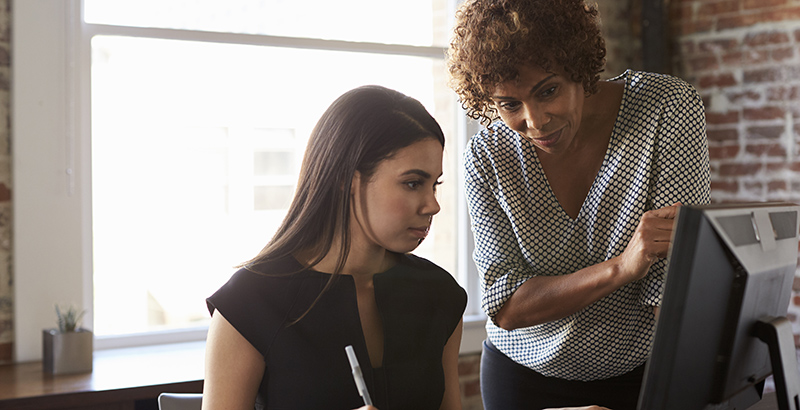 Seldom are there opportunities for high school students to connect the academic concepts they are learning in the classroom to the real world. As a result, too many students are graduating unprepared for the future — whether that's enrolling in college or entering the workforce. In fact, a survey found that just 46 percent of high school students say their schools have helped them figure out which careers match their interests and abilities.
High school is a critical period for students to start exploring what they enjoy, identifying their career goals, and mapping out a plan for achieving them. Internship programs are crucial in this regard. They can help students connect the dots between work and school and visualize college and career pathways.
Generally, teen employment is linked to positive outcomes, such as increased earnings as adults, a greater likelihood of high school graduation, and a smaller chance of involvement in crime, according to a 2016 report by Child Trends. But when high schoolers work, research shows, it's often to help their families make ends meet.
Although internships are on the rise in many high schools across America, most of these opportunities are unpaid.
That's a clear disadvantage for students who need the meaningful work experience that internships provide but do not have the luxury of being able to work for free. As a result, students from low-income backgrounds are often shut out of quality internships, resulting in another obstacle in their path that their wealthier peers don't have to face.
An internship divide has emerged between advantaged and disadvantaged students. Fortunately, there is a straightforward solution.
Compensating high school interns allows them to fully engage in a valuable workplace learning experience while meeting their basic financial needs.
In Minnesota's Brooklyn Center Community school district, we have partnered with Genesys Works, a nonprofit organization that trains and places disadvantaged high school students in internships with Fortune 1000 companies. The internships kick off with a summer training program, where students learn technical skills and business operations alongside professional skills like communication, cooperation, and punctuality.
After their training, students advance to paid, year-long internships at companies such as 3M, Medtronic, Target, and UnitedHealth Group, where they gain access to valuable work experience, mentors, and college and career coaching. These students earn more than $10,000 during their senior year of high school. The paid component attracts students to the program and, importantly, keeps them engaged throughout the year.
Our results have been remarkable: 100 percent of these students graduate from high school and enroll in college. The program has become so popular that 25 percent of the incoming senior class trained over the summer for internships that started last fall.
For underrepresented students, the ability to earn money while engaging in a professional learning opportunity is a true win-win. For companies, paying interns increases expectations for the value that those interns bring to their roles; the students perform meaningful work instead of menial tasks.
An internship program should inspire students to pursue the skills and education that will help them realize their dreams. Offering paid positions opens the door to experiential learning for more students and helps to close the internship gap between affluent and low-income students. By supporting programs that enable students to unlock valuable on-the-job learning while meeting their — and their families' — basic financial needs, we can realize a future in which all youth finish high school equipped with the skills needed to achieve career success and a lifetime of self-sufficiency.
Kelli Hillestad is a counselor at Brooklyn Center Secondary in Brooklyn Center, Minnesota, and the school coordinator for Ramp Up to Readiness, a schoolwide advisory program designed to help students prepare for postsecondary education.
Get stories like these delivered straight to your inbox. Sign up for The 74 Newsletter