74 Interview: New Mexico Education Secretary Hanna Skandera on How Her State Is Turning Around Schools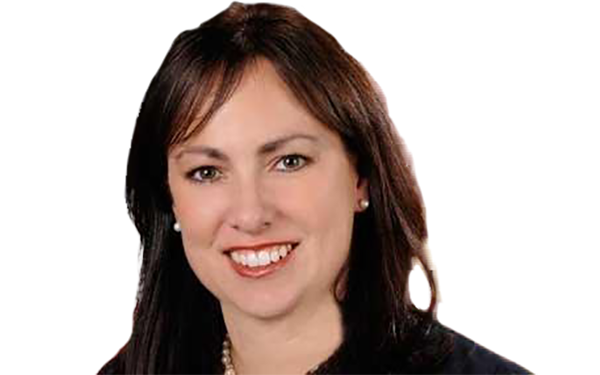 Education in New Mexico often makes headlines for low performance, but student achievement is on the rise — and Secretary of Education Hanna Skandera has the numbers to prove it.
Graduation rates have increased from 63 percent in 2011 to 71 percent in 2016 (the national average is 83 percent). More students took Advanced Placement tests than ever before — a 17 percent jump that is the second-highest in the nation. And intensive educator support is boosting students' standardized PARCC test scores.
Skandera spoke with The 74 about how New Mexico is working to help every child succeed. The interview has been lightly edited for length; sign up for
The 74 Newsletter
to be notified when a new interview in the series has been published.
The 74: How did New Mexico's graduation rate rise 8 percentage points in just six years?
Skandera: We've raised the bar on what it takes to graduate. We have an expectation that our kids are proficient. In 2020, that bar will be getting a 4 or 5 on the PARCC, so a very high bar. We've invested heavily in everything from early-college high schools to truancy coaches in middle and high school to really ensure that we're following our students and making sure they're engaged and supported.
One is having high expectations, because we're seeing our kids are responding. Two is giving opportunities. We're second in the nation for the percent of growth in students taking AP exams, so a real push to provide meaningful opportunities to grow and to be successful in high school and beyond.
How will you keep pushing the graduation rate higher, to catch up to other states and the national average?
Our goal is that by 2020 we will have a graduation rate of 80 percent. That's an aggressive goal, and we will continue to invest in AP [and] early-college high school. We pay for every 10th-grader to take the PSAT, to help them identify the fact that they are ready and able to take the APs, so really encouraging students to reach for the highest mark and giving them opportunities to do so.
We include the graduation rate in our school grade, and we measure the static graduation rate, but we also measure growth and progress. I think that's an important piece — I really believe what gets measured gets done. We're proud of our improvement on our graduation rate, but we certainly have a long way to go. So this is not a time to take our foot off the pedal, because we know when we set those high expectations, our kids respond, and we're seeing that every day.
One of the pride points around our graduation rate this year: Our English-language learners and our Hispanic students outpace the improvements in the state, so they are closing the achievement gap.
New Mexico has one of the country's largest populations of English-language learners. What programs or interventions have driven that progress?
About 60 percent of our students are Hispanic, and our graduation rate improved about 2.5 percent this last year, but our English-language learners and Hispanic students improved about 3.5 percent. When I first moved to our state, there was an embracing of low expectations for students in poverty or students with a second language, and Gov. Susana Martinez said we believe every child can learn and be successful, and we're going to set our kids up for success.
Many states have exited the PARCC exam. As chair of PARCC's governing board, what do you see as the value of PARCC?
So many times we get stuck in politics around a brand. At the end of the day, our commitment in New Mexico is that we have high expectations for all kids, so we've adopted high standards and then we're going to measure those standards. We think it's important that every state gets to choose their high standards and their assessments, but we do believe we have the best assessment in the nation today.
It is absolutely unacceptable that 50 percent of our students, when they graduate high school, need remediation when they go to college, and we are committed to closing that gap. When our high school students walk across the stage and receive a diploma, they should be confident that they are truly prepared for success and life, whether that's going on to college or a career.
Have you been offered a position in the U.S. Education Department? Are you aware of any potential position in the Trump administration?
No comment.
You've worked at the federal Education Department. How can the department positively affect education as states roll out implementation plans for the Every Student Succeeds Act?
It is incumbent that we have great leaders in every state that truly choose to have high expectations for their kids and embrace the opportunity to be transparent, and give parents and students great information for good decision-making. ESSA gives an opportunity for states to lead. We as state leaders need to own that with every opportunity comes a responsibility. As we look ahead, that will be a big piece: How do we work together to ensure that states have the flexibility they need to be successful, but also with that flexibility, they own the importance and responsibility of truly preparing their kids not just for success in their district or community, but for success in their state, in this nation and in this world.
How is New Mexico going about developing its ESSA plan?
We just finished a community tour across our state, 10 cities, spoke with hundreds of teachers, parents and community leaders, listening and asking, "How do we support you better?" and getting feedback on expectations around ESSA. I announced this Monday that based on this listening tour, we are staying the course, because we have great standards, we have a great accountability system, and while it's not required in ESSA that you have a good teacher evaluation system that differentiates, New Mexico is one of only two states in the nation that has a really good ability to identify great teachers, highly effective teachers, effective, and those who are struggling. Many states implemented a teacher evaluation system that didn't give them the ability to truly differentiate to support their teachers who needed support and champion their teachers who needed success.
We also got feedback on our teacher evaluations. We currently have evaluations where 50 percent is based on improved student achievement over time. And we will be proposing a bill for that to be based on 40 percent. In 2012, the U.S. Office for Civil Rights said 47 percent of our teachers were habitually not in attendance, meaning they were missing 10 or more days. Right now, that's at 12 percent. That means we've saved taxpayers $3.5 million in substitute-teaching costs. On our PARCC assessment, we measure 21 different subjects and grades: science, English-language arts and math. We're up in 19 out of 21 subjects and grades; that is unprecedented in our state. That's 12,000 more kids on grade level this year compared to last year.
What have you heard from parents and students?
Number one: Keep that high bar. Many parents expressed the frustration of having kids graduate and then paying for their students to go to college and take remedial courses. Another: Parents expressed support for what we measure in our school grades. They want to know whether or not their child is on grade level. They want to know if their school is improving. They want to know if graduation rates are going up.
The third thing is the desire to equip and empower and champion our educators. We've launched 12 new initiatives over the last couple years in support of our teachers. We have a fellowship for a teacher in residence at the Public Education Department, advising on teacher issues. We launched a teacher blog. I have a teacher advisory committee. We launched the New Mexico literacy Dream Team, preparing support for other teachers in literacy. We have a fellowship for teachers to provide input on policy. We launched an annual summit to celebrate teaching, and we have a teacher mentoring program.
We're revamping teacher preparation. We have a pilot pay-for-performance program. We increased our starting salary, and we have a goal, an ambitious goal, of having a teacher in every single school — 849 schools here in New Mexico — by November of this coming year that is an open line of communication with the Public Education Department, providing us feedback and sharing information with teachers in the classroom. We also launched, at the beginning of the school year, a teacher debit card for classroom supplies, $100. We recognize that teachers use their own dollars to support classroom supplies, so we wanted to acknowledge that.
New Mexico's students are 27 percent proficient in reading and 19 percent proficient in math. What do the state's improvement plans look like?
We have a long way to go, so it's important that our goal is to be No. 1 in the nation when it comes to improvement. Among PARCC states right now, we're No. 3 as far as growth and improvement, but we in no way see this as a space where we've accomplished our goals.
One of the biggest things we're doing, and have seen incredible results, is an initiative called Principals Pursuing Excellence. It is a two-year program where principals who are in struggling schools come together and are mentored by principals who are game-changing, really closing gaps. The principals that participate in Principals Pursuing Excellence are seeing double and triple the statewide improvements on PARCC on school grades; they are knocking it out of the park.
We also have a teacher mentoring program. It's really a great opportunity to look at how you're doing when it comes to student growth in your classroom and translate your progress or lack thereof into actionable goals to truly create change for our students.
You support holding back students who don't pass proficiency tests. Eliminating social promotion is growing in popularity, but there isn't much evidence that repeating grades in elementary school is helpful.
A lot of folks want to make this about holding kids back. Our goal is to identify students who need supports as early as possible, and you'll see in this legislative session a focus on engaging parents in the decision for what's best for their kids.
One of the things we discovered this last year is that parents were not being informed when their child wasn't on grade level and being passed forward. Our commitment is not to retain kids; our commitment is to make sure that we know how our kids are doing, that we make sure our parents know how their kids are doing, and that we work together to intervene and provide support early. We know if a child can't read by the end of third grade, they are four times more likely to drop out, and that's unacceptable.
There's no evidence that holding a child back in and of itself is in the best interest of a student, but there's a lot of evidence that there's a time and place for some students to get additional support. Sometimes that means spending more time in first grade, for example, to get the instructional success they need to move on to the next grade and to be able to learn on grade level. But not without additional instructional support and a change in the instructional pattern. Let's support our kids so we don't keep socially promoting children and wonder later why they're struggling in middle and high school.
What are your thoughts on a bill to replace the New Mexico secretary of education with an elected board that would appoint a state school superintendent?
In my position, you should be held accountable. At this point in time, the State of New Mexico is able to hold the governor and the secretary accountable, and we're getting results. Prior to that, we had a system that the previous governor, a Democrat, proposed we do away with because there was a failed governance structure. He pushed to change the governance structure so there was accountability and an opportunity to truly address the chronic failure of education in New Mexico. That's what this governor [a Republican] has done, and I have the privilege of serving in that space. To reverse that would be going backward and denying the fact that our teachers and our students have responded to higher expectations and the opportunity to grow and improve.
What is your long-term vision for New Mexico's schools?
My long-term vision is that every child is set up for success when they graduate high school and choose a college or go into a career, and that we truly deliver on the promise of education for every child. That means that parents and students have choices that serve their best interests, that all our teachers, our school leaders are equipped and have high expectations for their students, and that we provide those supports and good information to the communities so they can be engaged.
Our goal is to be the fastest-growing state in the nation by 2020 when it comes to objective measures, so we're going to stay focused and ultimately deliver on that promise of a great education for every child.
---
---
Get stories like these delivered straight to your inbox. Sign up for The 74 Newsletter