74 Interview: Law Professor Jack Coons on Rethinking School Funding, Restoring Authority to Low-Income Families Through Education and His Role in the Historic Serrano v. Priest Cases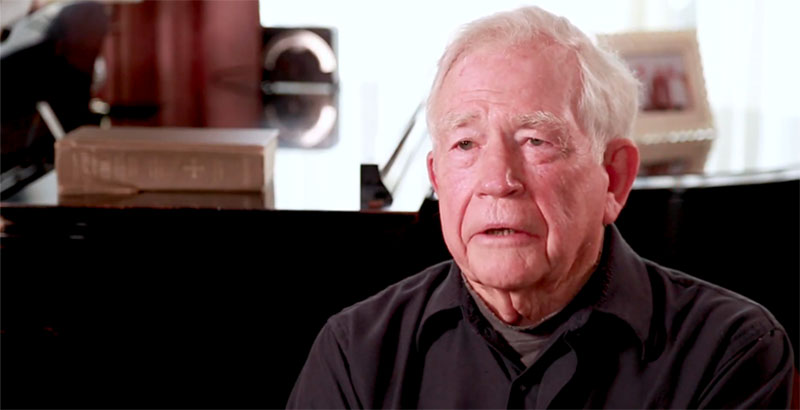 It was a warm, sun-splashed day when Emmeline Zhao and I visited Jack Coons at his cozy bungalow in Berkeley, California. That day his son and granddaughter, an accomplished dancer, happened to be visiting for spring break, and the mood was light, with three generations under the same roof. A law professor by training, Coons was a fixture on the education landscape in California for decades and — unbeknownst to most — an influential character for public education across the country.
He litigated the three landmark Serrano v. Priest cases, which challenged California's school funding structure, arguing that the state created a gross financial disparity between wealthy and poor districts due to its reliance on taxes on local real property.
Coons also created odd alliances around school choice and crafted one of the most enduring intellectual partnerships in education with Stephen Sugarman. Coons credits this to a generosity of spirit and shared intellectual curiosity. Whatever the reason, their partnership left its mark on California education policy and politics in ways that are still felt today.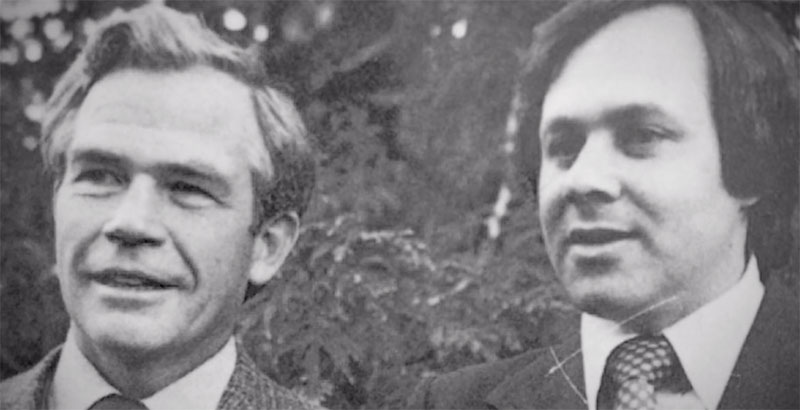 A social justice warrior (before that phrase was a term of art — or a punchline), Coons believed that the randomness of zip-code-based school funding was a disgrace to any concept of equity. And he believed that the lack of choice poor families had was an affront to their dignity and agency as much as it was a question of academic quality for their children. These positions earned him detractors on both the political right and left, but Coons, one of the happiest warriors you will ever encounter, was, and is, undeterred by the crazy politics of the education sector.
Now in his late 80s and a professor emeritus of law at the University of California, Berkeley, the Minnesota native still fights for the idea that poor kids deserve the same opportunities as affluent ones and that but for a twist of fate, the Democratic Party might have an education policy incorporating that idea as well.
Emmeline and I sat down with him for nearly three hours, during which he discussed how various contingencies derailed educational improvement efforts, why he still believes so strongly in choice, and how a good Catholic boy from Minnesota became a heretic in education circles. Here's just a snippet of that thoughtful, thorough and once-in-a-lifetime conversation.
A transcript of the edited conversation is below.
Coons: We do not have public schools for poor people. It's a strange idea to call it "public" when your admission is determined by your wallet. Around about 1960, I had been involved in some civil rights stuff, minor things, Catholic Interracial League in Chicago. In early 1962, one of my colleagues called me, a distinguished man who had been asked to study Chicago Public Schools to see if they were, deliberately or by accident, racially segregated. It was part of a study by a federal organization, a federal commission that studied a number of cities in the North. The South had been thoroughly studied, they felt. But they knew nothing about urban North and [desegregation].
My only problem was I didn't know anything. I had been to Catholic schools. What am I doing looking at Chicago Public Schools? So I had to get a quick education on the organization and funding and so forth of public education. I learned some amazing things. I had supposed that public schools were public schools, and that if you lived in one place, they're pretty much the same as the other. But what I was most astonished at the time to discover was the degree of difference and the support of public schools from district to district and within districts — I mean [financially]. It was colossal. I began to think it was my responsibility, at least in my reports, to take a look at all of these school systems around, at least a good sample around the country, and say something about them.
The most amazing thing was, to me, that school districts were raising most of their money from local property taxes. I had the remarkable good fortune of connecting with two young men, Stephen D. Sugarman, still my friend and collaborator, colleague at [UC Berkeley], and his classmate, William Clune. Clune and Sugarman wrote a book for me which I put my name on, and maybe contributed to that a little, called Private Wealth and Public Education. We thought that districts ought to be able to make different decisions. The only thing is they ought to be able to make different decisions about how much tax they bore, to raise the same number of dollars. We called it "district power equalizing." How boring, eh?
When we came to California, that idea found its way into a lawsuit called [Serrano v. Priest]. A gentleman from the faculty of UCLA called and said, "We've got a lawsuit we're about to file. We have 10 different theories that we're presenting to the court. Do you have anything to add?" And what they didn't have was what we had talked about, that is to say equal effort, tax effort. Equal tax effort means should produce the same number of dollars per child. The Supreme Court of California, Steve Sugarman and I argued the case in 1971, I guess, and lo and behold, they held for us.
That was very exciting because they held for us not only under the California Constitution, which has an equal protection clause, and/or they did as well decide that it violated the federal Constitution, 14th amendment, due process. Faster than lightning, people in Texas, San Antonio, filed a lawsuit under this theory in a federal court. Of course, this three-judge court in Texas said, "Good, yeah, this should all change, and people should be able to get equality, at least, of outcome for their effort." That went to the Supreme Court, and in the end, the idea lost 5 to 4. Maybe it wasn't so bad, because it meant that states had to examine their own constitutions in 50 different states. There were lawsuits all over the place for the next 40 years on this subject. They're still going on at different levels. And California has held to that route, to that idea of equalizing the power to raise money. You could raise more or less, but you have to make the effort.
After [San Antonio Independent School District v. Rodriguez], we were very interested by now in something else that we had seen in the structure of public education, or so-called "public education," and that was the difference created by the social difference and the economic difference of the parent in a society where you could move to the suburbs. My wife and I, and our children, moved to a suburb where there was fine public education. Unfortunately, people began to see a connection, or they thought they did, between the rising value of real estate and the even faster rising imposition of property taxes by local institutions. They were very successful at convincing the people of California that they should pass an initiative, a popular initiative which ran in 1978, an initiative which would delimit the amount of tax that local property owners could actually vote on themselves, Proposition 13. It has made it very difficult for the schools, the public schools around the state, to do anything different from one from another, or to do anything very fancy.
We were blamed partly for Proposition 13 because people thought that somehow the schools … that what we were trying to do was to raise more money for schools. And that is not the case. We thought that should be left up to the people, or the districts, or the state, or whatever. I wish I had been more persuasive with the unions than I was. I think there are a lot of good people in the unions, teachers unions, and to show them that life had not come to an end just because people who were poor began to be able to take care of their own lives and their own children. Extend choice, give it to everybody. Choice could save a good share of American families, I think, and make America less angry and unhappy with itself.
The problem today, I think much of our society is riddled with the effects of making the family weak, its independence, its authority, its responsibility, the parent's responsibility for the child and their ability to carry that responsibility out instead of being frustrated. And schools have contributed to that, in my view, a great deal. If you take a so-called family and strip it of responsibility and authority, you've taken away its dignity and you've taken away its effectiveness as a social good. And this society had better look out for all the ways that we have treated our families who are poor, who deserve authority. We have to make sure that they are not stripped of that dignity.
Get stories like these delivered straight to your inbox. Sign up for The 74 Newsletter